News
Check out what has been happening in Utah Golf.
Utah Wins Annual Shootout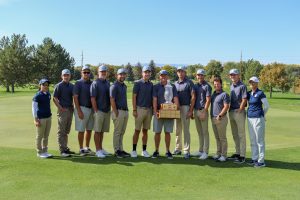 Utah's contingent of amateurs defeated an all-star team from Arizona 43.5 to 28.5 in the 32nd Annual Utah Arizona Shootout at Riverside Country Club Oct. 10-11.
The commanding victory came with Utah winning a Ryder Cup-style format match with the visitors by winning foursomes 11-7, four-ball 10-8, and singles 22.5 to 13.5 for Arizona.
Veteran Utah amateur Darrin Overson secured three points for Utah in singles on the final day at Riverside, featuring beautiful weather and lightning-fast greens.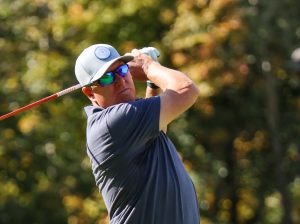 "It is always great to get all 3 points for team Utah.," said Overson.  "We were in a solid position when the day began and we knew we just needed to go finish things off. Arizona has some great players but we were confident we could get the job done. I feel like I hit the ball solid the whole event but the putter was what got the job done. The greens were very fast, the pins were in some difficult places and my local knowledge definitely helped."
Members of Utah's team included Overson, Justin Shluker, Noah Schone, Lucas Shone, David Jennings, Devin Tovey, Steven Croft, John Owen, Darren Kuhn, David Booth, Kareen Larson, and Sarah Salvo.
"This Shootout was certainly one for the books as our Utah team was able to win in commanding fashion," according to Easton Folster, the new executive director of the Utah Golf Association.
" Each team member played at a high level which led to recapturing the cup from the Arizona team after a two-year drought.  It was fulfilling to see everyone play at their very best and come together as a team.  Riverside Country Club was a fantastic host and put forth a great test of golf for both teams.  We are already looking forward to defending the cup next year in Arizona."
Click here for final leaderboard
Utah Arizona Shootout recap feature written by Desert News Sports columnist and Fairways Media writer, Dick Harmon.