News
Check out what has been happening in Utah Golf.
Women's Golf Day Celebrated at Glenmoor Golf Club
By Randy Dodson
Nearly a 100 women enjoyed golf clinics, lunch, keynote speakers and camaraderie at the annual Women's Golf Day event at Glenmoor Golf Club, June 7th.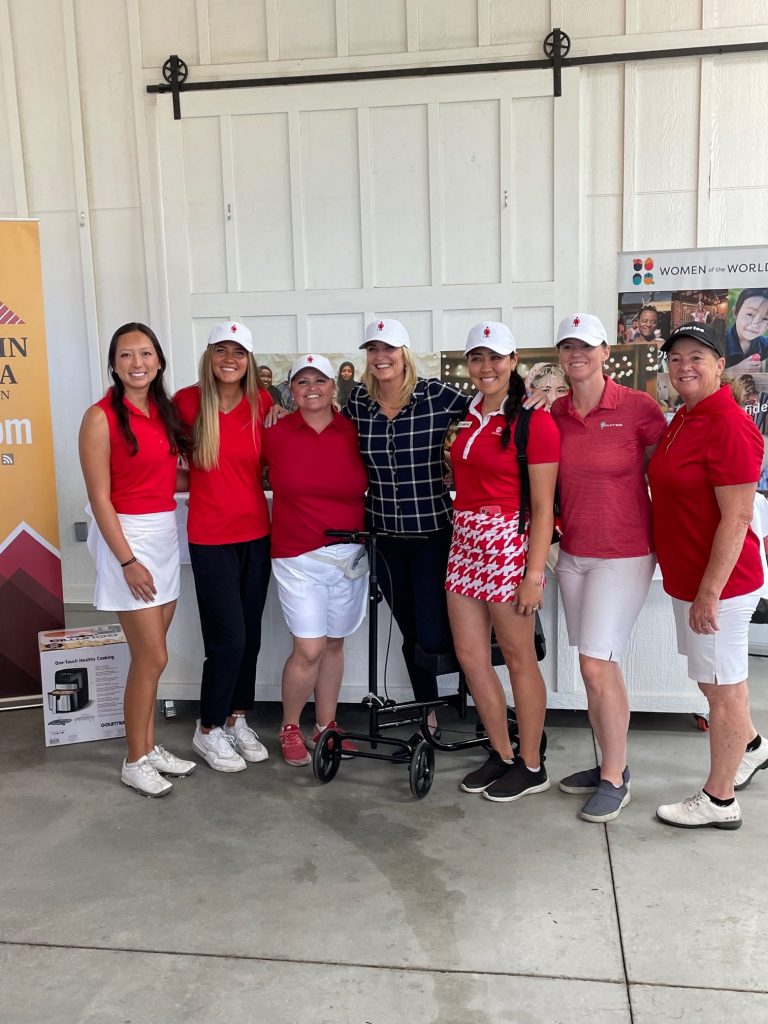 Joining Glenmoor golf instructors (Photo left to right) Tess Blair, Alanna Beagley, Head PGA Professional Daric Olsen, keynote speaker Sharlene Wells, Sirene Blair, Denise Larsen and the Utah Golf Hall of Fame's Sue Nyhus were South Valley Chamber Women in Business leaders.
Glenmoor GC Head PGA Professional Darci Olsen, the organizer of the event said, "We chose the Women of the World Foundation as the event's charitable cause this year. They help women refugees learn English, find housing, get schooling, and employment options."
The Utah Golf Association's Lisa Imamura and intern Taegan Keep were on hand to help inform women on the importance of GHIN handicaps, a UGA membership, tournaments and playing opportunities.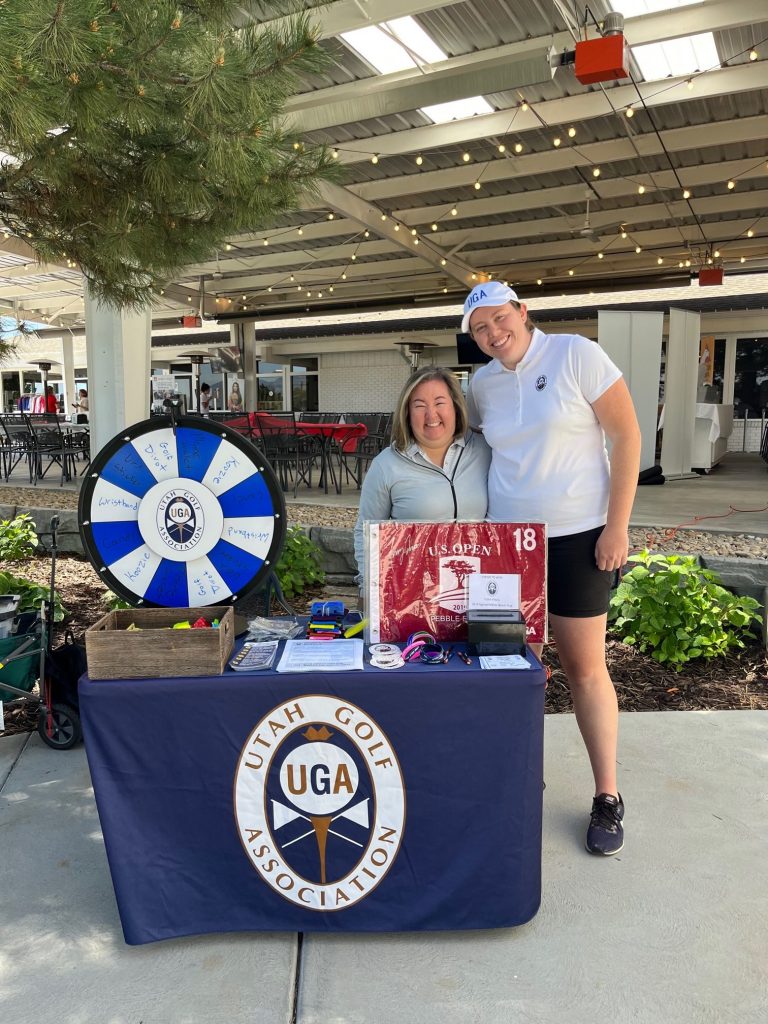 Speakers included Samira Harnish, the founder of Women of the World. Harnish came to the United State 41 years ago as a refugee and started Women of the World to support other women in like circumstances. South Jordan Mayor Dawn Ramsey spoke about Arnold Palmer and building character.
Sharlene Wells, Miss America 1984, and a former sports broadcaster for ESPN also spoke. In 2015 Hawkes was appointed by the U.S. Secretary of Defense to the Defense Advisory Committee on Women in the Armed Forces. She spoke of her experiences and how women can be bold and still smile, and the importance of  learning to play golf for women in upper management positions. She spoke of her own playing experiences including one of her earliest rounds played with Bob Hope, Johnny Miller and President Ford.
Olsen said, "We were able to raise $2,000. The South Valley Chamber and another local business in attendance generously matched our funds. We were be able to give the Women of the World foundation $4,000. It was a great day of growing the game, giving back and celebrating Women."
Women's Golf Day is a global celebration of women and girls in golf. Now in its 7th year, WGD unites people across the globe through golf. Starting in Australia and ending in French Polynesia, events took place for 24 hours straight. Events were held in every continent, apart from Antarctica.
The events allow a simple and accessible platform to build a golf foundation and skills that will last a lifetime. It creates a network to support the continuation of golf no matter what skill level or interest, while engaging women in an empowering initiative with global impact from a local level. The event transcends race, gender, religion, language, geography or economic status.
For more information please visit www.womensgolfday.com.