News
Check out what has been happening in Utah Golf.
Utah State Parks names new PGA Professional at Soldier Hollow Golf Course
Chris Richards, a Utah Section PGA member, becomes the head professional at Soldier Hollow Golf Course, a 36-hole championship facility located at Wasatch Mountain State Park in Midway, Utah.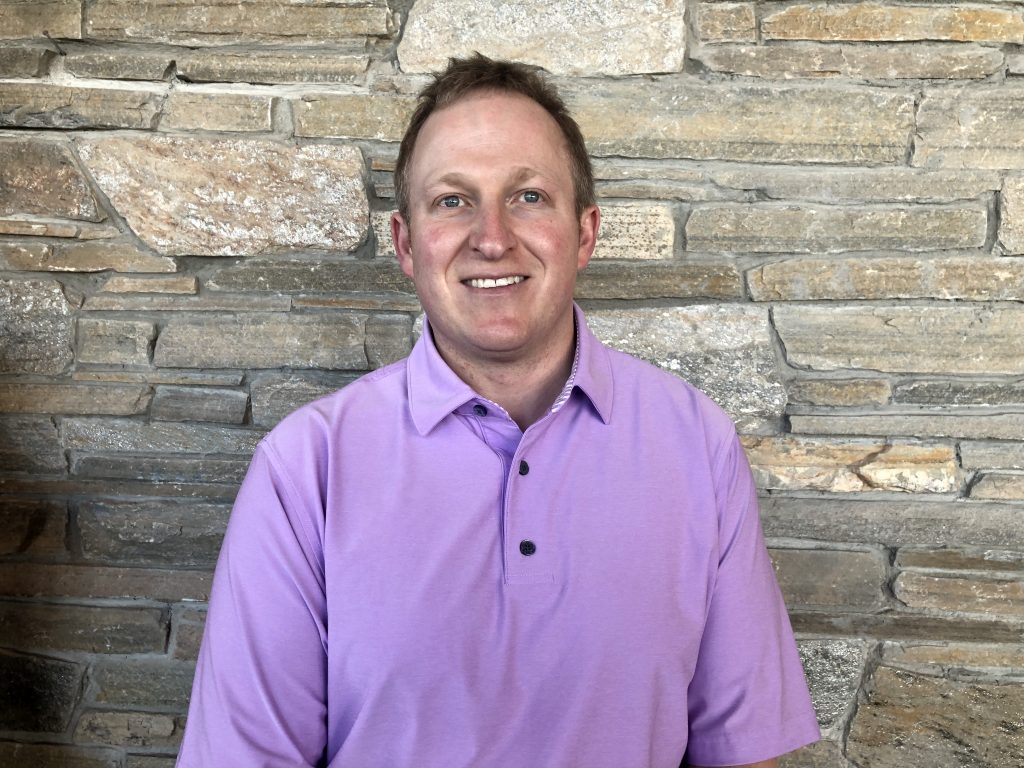 MIDWAY, UT. (March 28, 2022) – Utah State Parks selected Chris Richards of Coalville, Utah as the new head golf professional at its Soldier Hollow Golf Course 36-hole facility in Midway, Utah. Richards is just the second PGA professional to hold the position since its opening in 2004.
A native to Utah and graduate of the University of Utah, Richards has been working in Utah's golf industry for over 15 years, becoming a member of the PGA in 2019. Previous experience includes being an assistant professional at the Salt Lake City-owned Bonneville Golf Course and most recently as head professional at the Homestead Resort in Midway, Utah.
While at Bonneville, Richards excelled in running one of Utah's largest golf leagues and assisted with tournament operations of the historic Salt Lake City Amateur and Salt Lake City Open championships. In 2022, Richards conducted the Homestead Open, the first-ever Open tournament in its 30-plus year history.
Throughout his career Richards, a second-generation Utah PGA member, has been a firm believer in player development, creating new and inclusive programs and leagues to gain and retain golfers. He will bring his passion for growing the game of golf to the Utah State Parks family and is excited to work with and for the many loyal Soldier Hollow customers.
The 36-holes at Soldier Hollow, designed by Gene Bates, has hosted many Utah golf championships including the 124-year old Utah State Amateur and the 116-year old Utah Women's State Amateur. Soldier Hollow hosted the 2012 United State Golf Association's U.S. Public Links Amateur Championship and remains the only facility in Utah to host a USGA championship.
The Utah State Amateur, the world's oldest continually held championship, returns to Soldier Hollow this year, July 11-16.
"It is a great honor to be the head golf professional at Soldier Hollow Golf Course, host of the 124th Utah State Amateur," Richards said. "Soldier Hollow is an excellent venue for this championship. Many notable players have won the State Am at Soldier Hollow and I look forward to seeing this year's players battle the course as it hosts its 7th Utah State Amateur."
ABOUT SOLDIER HOLLOW GOLF COURSE:
Soldier Hollow Golf Course offers a championship, 36-hole complex built on the mountainside above Midway, Utah. A part of gorgeous Wasatch Mountain State Park, Soldier Hollow was a major venue during the 2002 Winter Olympics. Two 18-hole courses, the Gold and Silver courses, offer challenging play and amazing views of the Heber Valley.
The Gold Course is a mountain course with significant elevation change throughout the course, surrounded by native area vegetation, scrub oaks and mountain valley grasses. The Silver Course is the tamer of the two layouts. It is an open, parkland-style design with slightly shorter and wider fairways. While flatter in elevation the Silver offers stunning views of Mount Timpanogos to the southwest. Website: stateparks.utah.gov/golf/soldier-hollow