News
Check out what has been happening in Utah Golf.
Weber State Men's Golf Sweeps The Joust at Goose Creek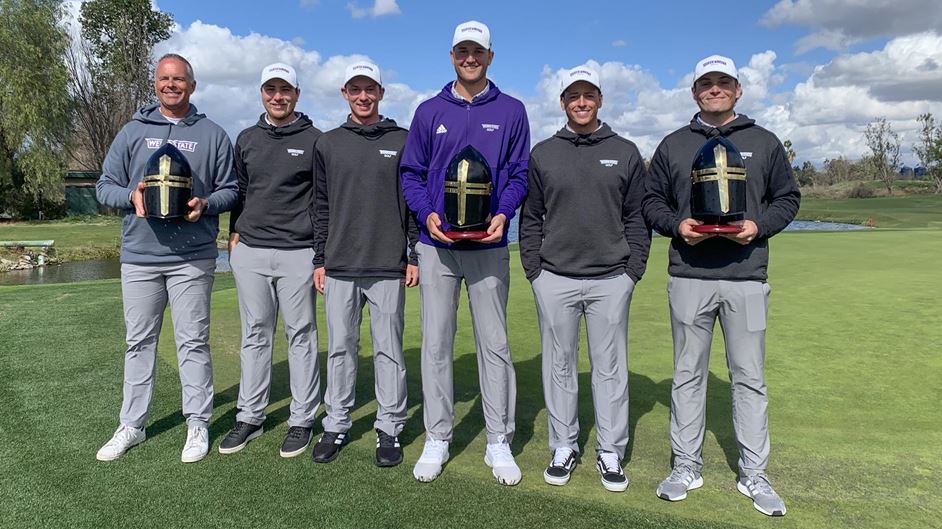 The Weber State men's golf team shot three-consecutive rounds of (+6) 290 at The Joust at Goose Creek to earn the team championship at Goose Creek GC near Riverside, Ca. Feb 21-22, with an (+18) total of 870.
Brody Childs (photo above) opened the tournament with a (+4) 75, but came back with a second round (-1) 70 and a final round (-2) 69 to earn individual medalist honors at (+1) 214. Childs carded 14 birdies and an eagle in the tournament, with six of those birdies in the final round.
Senior Reese Fisher (photo right) finished one shot back of Childs for a T2 (+2) 215 finish on rounds of 69-73-73. Fisher posted eight birdies and added an eagle during the 54-hole event.
"I couldn't be prouder of the effort from everyone on our team in some tough conditions," said WSU Head Coach Scott Erling. "Competing this early in the spring is always a challenge because we haven't been outside much, but the guys fought and got it done today. I'm excited to see if we can build off of this momentum for the rest of the spring."
Read more about Weber State Men's Golf win in this week's Fairways Media Photo Journal
CLICK HERE: https://tinyurl.com/mr3jrerd