News
Check out what has been happening in Utah Golf.
With a Birdie at the Last, Fishburn Plays the Weekend at Utah Championship
By Kurt Kragthorpe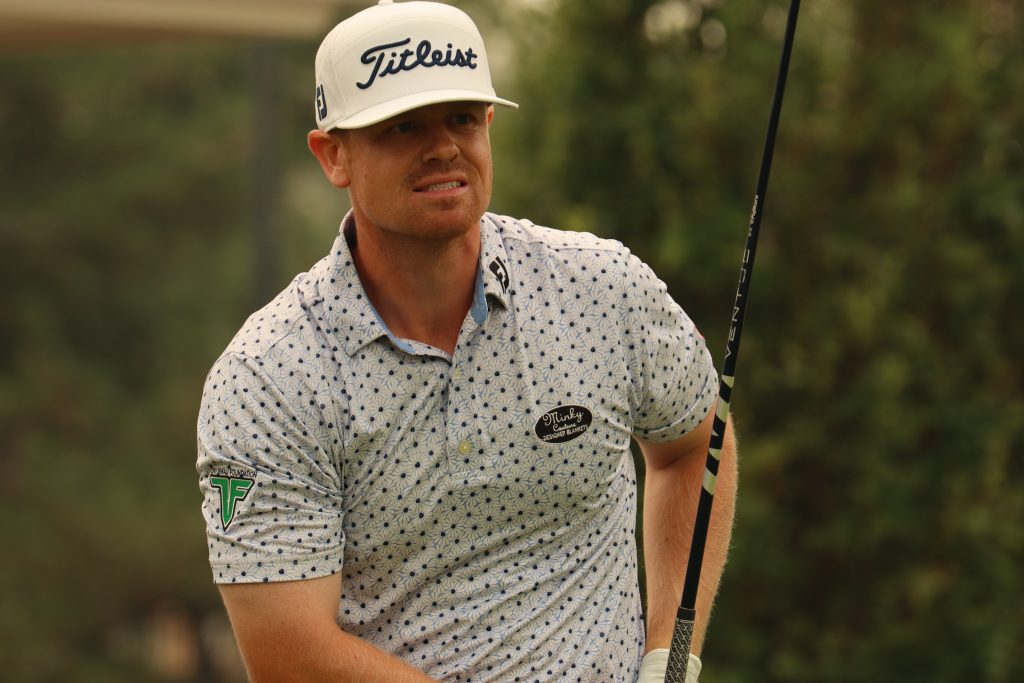 Daniel Summerhays was disappointed to miss Friday's 36-hole cut in his latest homecoming appearance at Oakridge Country Club, but he could take some consolation in having helped another former BYU golfer advance to the weekend rounds of the Korn Ferry Tour's Utah Championship presented by Zions Bank.
Patrick Fishburn's clutch wedge shot to within 2 feet of the hole for a birdie on No. 18 enabled him to make the cut on the required number, 5 under par. He has multiple people to thank for aiding him in that achievement. Summerhays is one of them, after recently giving him a lesson in wedge play and having designed Oakridge's short game practice area that Fishburn used for more than an hour Thursday evening. Another is the person who placed the cart path on No. 18 (No. 9 for club members) so close to the fairway on the left side.
That positioning explains why Fishburn, having driven his ball just into the left rough and drawn what he labeled a "horrific" lie, was allowed a free drop to keep him from having to stand on the path. After executing "probably one of the best drops of the year," Fishburn said, he cleanly struck his 87-yard shot.
"Man, that's perfect," he told himself as soon as he hit the ball, which rolled close to the hole.
The birdie putt gave Fishburn a satisfying ending to an otherwise frustrating day. Fishburn described the conditions as "tricky," with some wind and firmer greens in the afternoon. Summerhays, who teed off in the morning, cited the "weird" and "strange" scene caused by a west wind that blew wildfire smoke across the property.
After all of the twists and turns, Fishburn still needs a spectacular finish this weekend or next weekend in Omaha, Nebraska, to extend his season in the Korn Ferry Tour Finals. Regardless, this was a memorable checkpoint of his rookie season.
"It definitely builds some confidence," the Fremont High School graduate said. "Sometimes there's more pressure around the cut line than there is around the lead, so to hit that shot when I needed it feels awesome."
Bobby Bai will go into the weekend with a one-stroke lead over Peter Uihlein, after a 62 that featured seven birdies and an eagle and moved him to 13 under par.
That's not an insurmountable number for anyone who's still playing, and Fishburn will be eager to take more swings at Oakridge. Coming down the stretch Friday, "I actually felt pretty calm," he said. "I knew every hole was a birdie hole. … I was swinging as hard as I could, and (the driver) was going pretty straight."
That was mostly true. Fishburn ripped a drive of more than 400 yards on the par-5 No. 15, leading to an easy birdie that was mildly disappointing, considering he could have used an eagle. That's because after getting to 5 under for the tournament through seven holes Friday, he hurt himself by three-putting on No. 8 and chipping poorly on No. 12, resulting in bogeys. He remarkably gave himself a birdie chance on the par-4 No. 16 after driving into tree trouble, but missed the putt. He came up just short of a birdie on the par-4 No. 17 after a perfect drive and a chip shot that ran 12 feet past the hole, with the firmness of the green surprising him.
That sent him to No. 18, needing a birdie to advance. He came through on the green where his 25-foot par putt in 2018 gave him a top-25 finish and a spot in the following week's event, as a non-tour member playing on a sponsor exemption.
In his current position, Fishburn needs a high finish (or two) to move from No. 82 into the top 75 of the standings by a week from Sunday.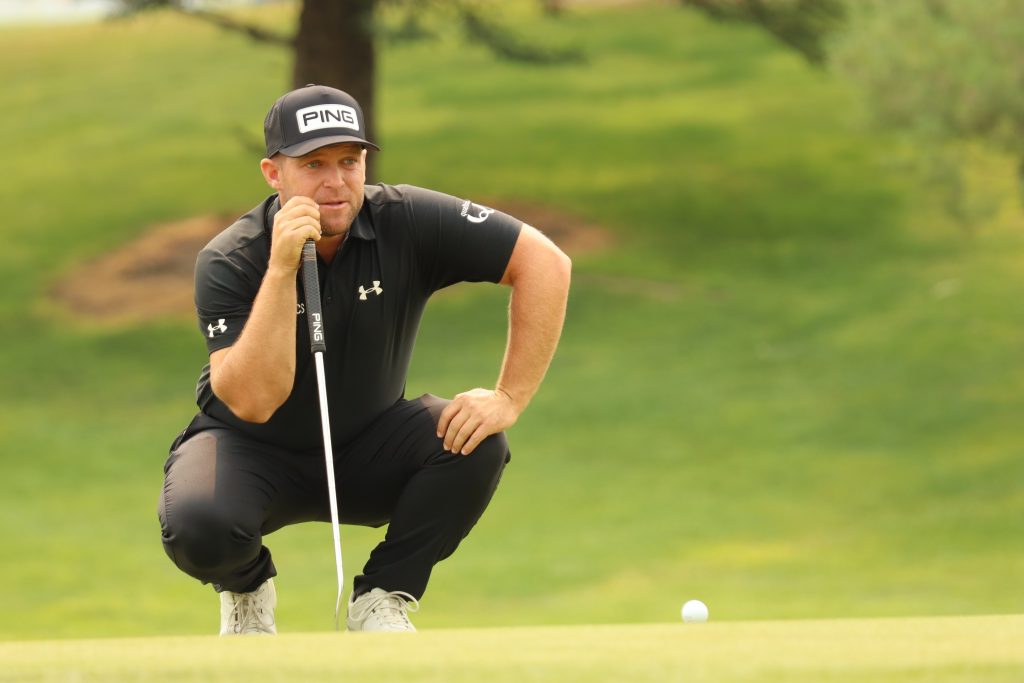 Summerhays also plans to play in Omaha to complete the regular season, and then he'll make a rare appearance in the Siegfried & Jensen Utah Open, Aug. 20-22 at Riverside Country Club in Provo.
Having finished in the top six in the Utah Championship each of the previous two years, Summerhays hoped to recapture that form. The rust in his game was both noticeable and understandable, considering this was only his fifth tournament since the 2020 event at Oakridge. He shot 68-72, making only one birdie Friday and missing the cut by three shots.
Rhett Rasmussen, Fishburn's former BYU teammate, also finished at 2 under par, posting 71-69 as a Monday qualifier.
Summerhays loved the way he drove the ball, but "I needed to be more precise with my wedges," he said. "Maybe with another week or two of practice, I'm a little bit better, a little sharper."