News
Check out what has been happening in Utah Golf.
Daniel Summerhays playing golf again, looking to get into US Open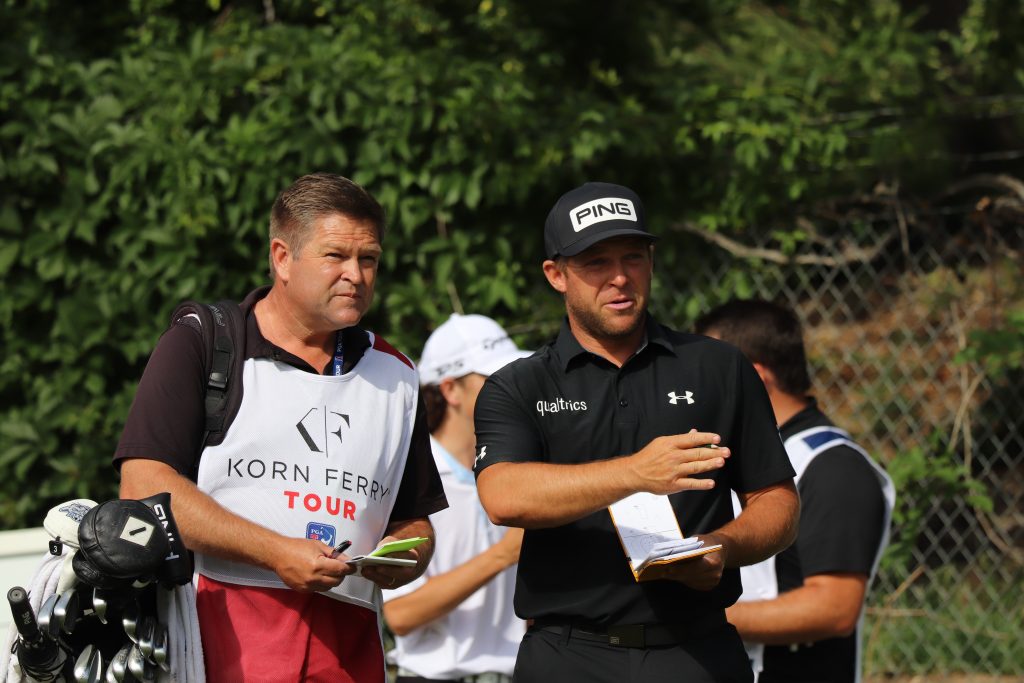 By Garrett Johnston for Fairways Media
Daniel Summerhays is out here at Woodmont Country Club in Maryland and playing in what he estimates to be his tenth U.S. Open Finals Qualifying.
He played his first one at Lake Merced when he was seventeen and now, twenty years later he's going to do his best to make it through golf's longest day.
"It's easy to manage expectations out here and this golf course, that part is nice because this is a championship golf course and if you're even par at any point then you're within a couple shots of getting a spot," Summerhays said. "So it's pretty easy to stay patient and know that it doesn't have to be a birdie fest out here. I haven't played a ton recently so it will be super easy for me to manage my expectations."
Summerhays is being modest, after finishing a year of teaching at Davis High School, the 37-year-old flew out here to Maryland on Friday night and went straight to practicing for this grueling event, but he was understandably a bit rusty.
"Saturday was the first eighteen holes I've walked in eight or nine months," Summerhays said. "I had foot surgery in January. Two screws and a broken foot. So I've been recovering from that."
For a while it had seemed Summerhays was fully retired from pro golf, but his perspective has changed a bit now.
"I would say I'm semi-retired. I'm retired from full-time pro golf, but I'll play three or four tournaments this summer," Summerhays said. "I taught public education at Davis High School this year. I'm just going to do one year."
It was a busier gig then he imagined.
"It was a massive time commitment, I didn't retire from Tour golf to not spend time with my family as much as I wanted to," Summerhays said. "I'll go spend a little bit more time with the kids now that we're officially done with that."
"I'll play here today and drive down to South Carolina and play the BMW with my dad as my amateur partner," Summerhays said. "For sure, it will be so cool. Then I'll go out to Colorado and play the Utah Championship. Maybe throw another Korn Ferry event in there this summer."
Speaking of family, Summerhays has his older brother of twelve years David on the bag today. This is David's first Finals Qualifying on the bag.
The elder Summerhays played college golf at BYU before heading to a "real job."
"I'm absolutely ready for this today, let's go!" David Summerhays said.
Older brother certainly likes keeping company with Daniel, especially for such a unique golf event.
"I's really just great to be with him, he's a great guy and it's fun to spend this time with him and experience this together," he said.
Follow Daniel Summerhays' U.S Open Final Qualifying round here:
Garret Johnston covers golf as a freelancer and hosts the Beyond the Clubhouse podcast. Follow him on Twitter @JohnstonGarrett and follow the podcast here.