News
Check out what has been happening in Utah Golf.
Karen Miller // UGA Lady Award
By Kurt Kragthorpe
One of the themes of golf in Utah and beyond in 2020 is how the game thrived amid COVID-19, with some adjustments such as prepaid tee times. One of Karen Miller's innovations as president of the Women's Association of Meadow Brook Golf Course in Taylorsville was a clever work-around of that policy, illustrating how she tries to make golf as social as possible.
With the help of Pat Riley, Meadow Brook's tournament coordinator, Miller arranged to have credit card information kept on file, enabling her to mix up the weekly pairings and have more golfers get to know one another during the season.
It worked. The association kept adding members and, even in an era of social distancing, Miller advanced what she views as one of the primary purposes of golf: camaraderie.
That trait is among the reasons Miller is the 2020 recipient of the UGA Lady Award. The award honors someone "based solely on what she gives back to the game locally," recognizing "passion, love and respect for the game, teamwork that makes a difference and being a friend, leader and inspiration to your peers."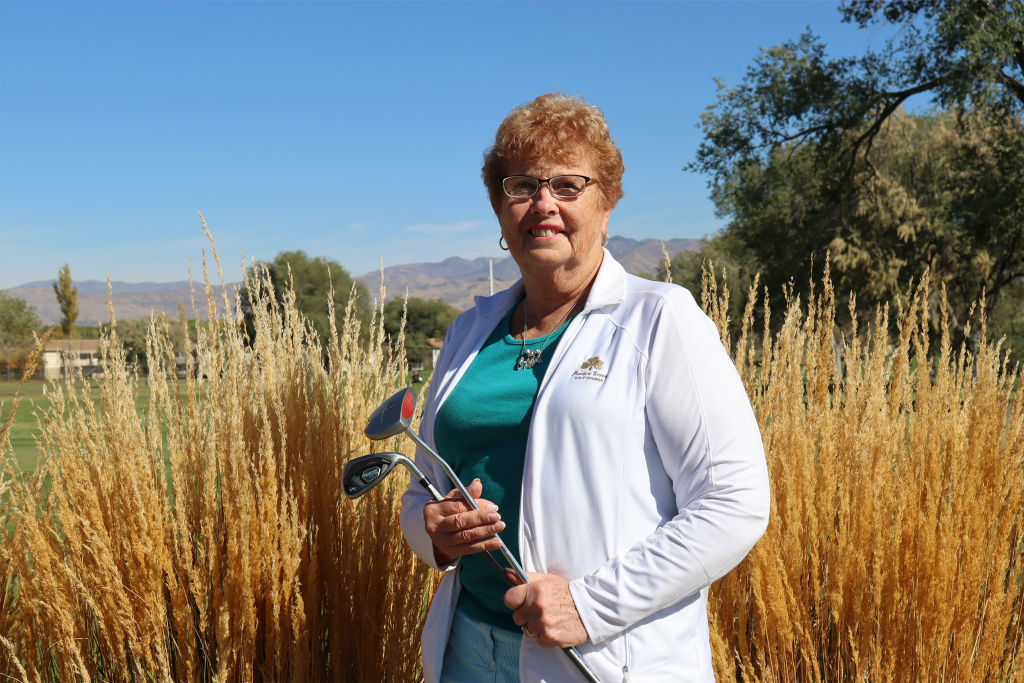 Miller, full of energy at age 75, was nominated for the award by the UGA's Shauna Newren, who described her as "a person who brings people together … She sees that someone needs something, and she just steps in and helps."
She's certainly dedicated to Meadow Brook and the Women's Association. She's determined to involve golfers of all ages, having worked with the Murray Heritage Senior Center to recruit golfers and keep them active. Any conversation with her eventually turns into a membership pitch for Meadow Brook, using any networking methods she can. Her simple message: "Come play with us."