News
Check out what has been happening in Utah Golf.
Hayden Christensen // Men's Player of the Year
By Kurt Kragthorpe
Hayden Christensen was disappointed as he stood alongside Jeremy Ranch Golf & Country Club's No. 3 green in the September twilight, having lost to Mitchell Schow on the 21st hole of a semifinal match in the State Amateur. The consolation? Christensen had done just enough to earn the Utah Golf Association's 2020 Men's Player of the Year award and validate the sponsorship of his second shot as a professional golfer.
Christensen finished with 372.5 points to edge Schow (362.7), the State Am champion, as they played together in the Utah Four-Ball Championship (losing in the first round). Christensen's run to the State Am semifinals kept him ahead in the standings, following his surge to low amateur honors in the Siegfried & Jensen Utah Open with a final-round 65. His father-in-law, Paul Battista, had challenged him to perform well in those big events "and then we'll talk" about funding his pro pursuits, Christensen recounted.
So he's traveling and competing in various events this fall, backed by the Virginia-based Brothers Concrete & Paving. That's the latest element of Christensen's golf story that has a lot of layers. The short version is that after coming from Vancouver, Washington, to Dixie State University for a college golf career that ended in 2015, he tried for 2½ years to play professionally. That proved difficult, as is often the case, so Christensen went to work as a job-site supervisor for a custom homes builder in St. George and eventually returned to amateur status in January 2019.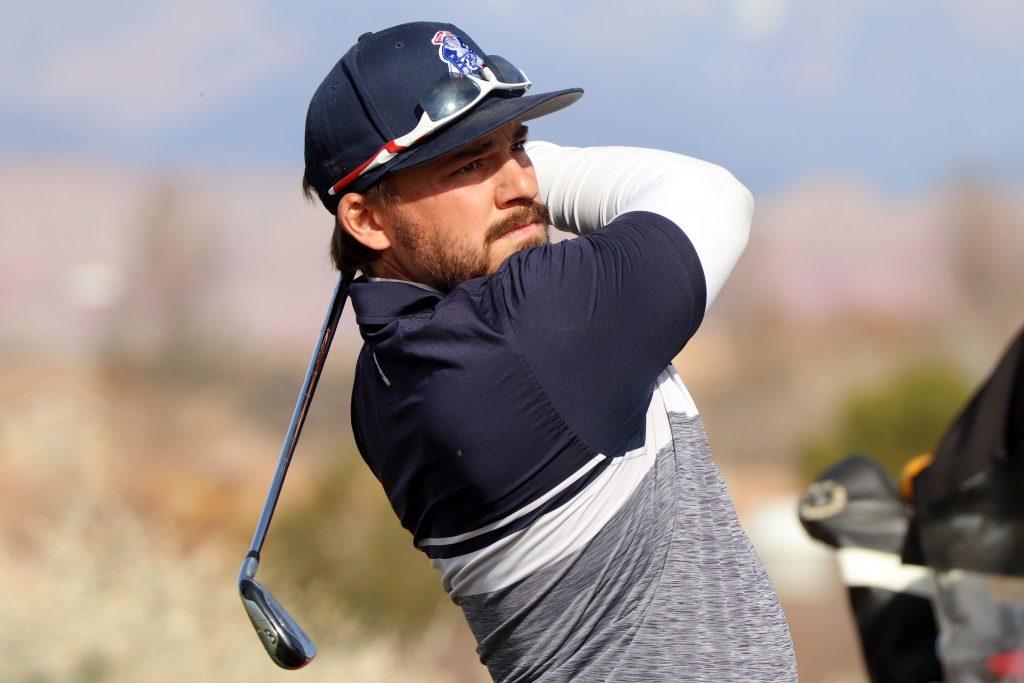 Christensen won the Southern Utah Open last November, launching him into a Player of the Year season. He played well on the UGA's Dixie Swing in January, winning the St. George Men's Amateur and finishing second in a playoff in the Coral Canyon Amateur. Christensen lost his job in the COVID-19 fallout, but his game kept improving to where he could think about turning pro again.
Christensen spent two months in northern Utah in the summer, making changes through equipment, coaching and training. All of that work paid off in the Utah Open at Riverside Country Club, where he played the first seven holes of the final round in 7 under par. And then he tied for medalist honors in the State Am before winning three matches and taking Schow into extra holes in the semifinals.
We'll see where pro golf takes Christensen this time. He already has come a long way.