News
Check out what has been happening in Utah Golf.
Yongyuan Named First Team All-Conference; Prasurtwong Earns Honorable Mention Title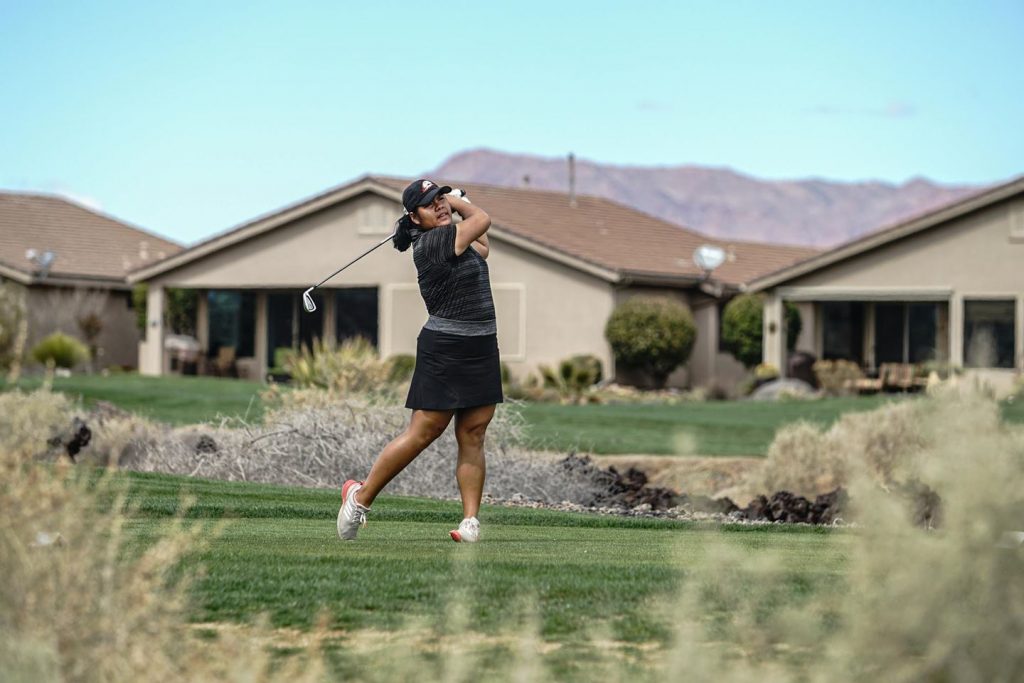 SUU WOMEN'S GOLF
SUU ATHLETICS STRATEGIC COMMUNICATION
FARMINGTON, Utah — For the second-consecutive season, Thunderbird women's golfer Chanikan (Pluem) Yongyuan has been named to the Big Sky Conference First Team following a strong sophomore season.  
Kamonwan (Poy) Prasurtwong earned Honorable Mention status from the Big Sky Conference. 
Yongyuan claimed her third career individual title this season at the 2019 Cowgirl Desert Intercollegiate in Palm Desert, California, shooting a 219 (69, 76, 74). That performance helped push the Thunderbirds to a second place finish as a team.  
For her career, she now has 14 finishes in the top-10. 
As a freshman, Yongyuan was the first women's golfer from Southern Utah to ever advance to NCAA Regionals. She was also named Big Sky Freshman of the Year last season. 
For Prasurtwong, this is her fourth-straight All-Conference honor. She earned First Team status as a freshman, when she was named Freshman of the Year. As a sophomore she was named to the Second Team and as a junior she was a member of the Third Team.  
Stay current on all things SUU Golf by following @SUUGolf on Twitter and Instagram, and by liking the Southern Utah Golf page on Facebook.
Read all about the Thunderbirds on www.suutbirds.com.