News
Check out what has been happening in Utah Golf.
Masters Memory 1975: Johnny Miller's Near-Miss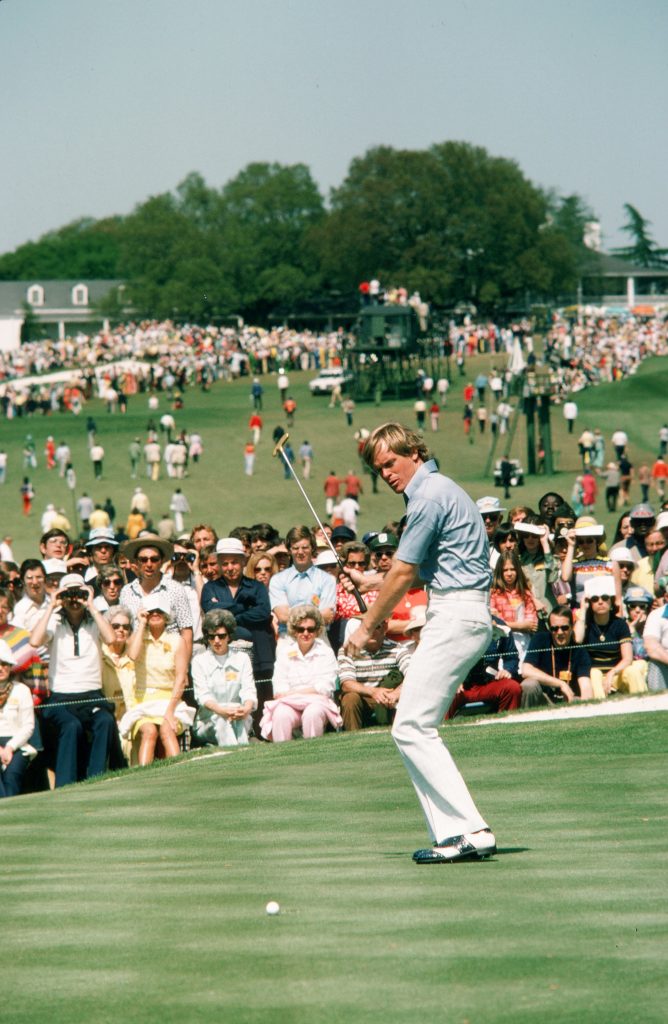 By Kurt Kragthorpe
Considering the way Johnny Miller dominated the PGA Tour at various times during his career with 25 tournament victories and two major titles, there's not much more he could have done to enhance his credentials. But a Masters victory is missing from his legacy.
The best opportunity for the former BYU golfer came in 1975, in one of the best-remembered tournaments of all. Miller tied for second place with Tom Weiskopf, one stroke behind Jack Nicklaus. Miller shot 65-66 in the last two rounds, but Nicklaus' closing 68 was good for his fifth green jacket.
Remember, 1975 was right in the middle of Miller's prime, coming between his wins in the 1973 U.S. Open and the 1976 British Open.
A victory for Miller would have been remarkable, considering he opened the tournament with a 75. He started the final round four strokes behind Weiskopf and three behind Nicklaus. Miller made eight birdies and two bogeys on Sunday, with birdies on Nos. 13, 15 and 17 applying pressure to Nicklaus, who had bogeyed No. 14. But Nicklaus responded with birdies at Nos. 15 and 16 and pars on the last two holes to finish at 12 under par and hold off Miller and overtake Weiskopf, who bogeyed No. 16 after taking the lead.
Miller tied for second two other times (with Nicklaus), finishing two strokes behind Charles Coody in 1971 and two shots back of Tom Watson in 1981.