News
Check out what has been happening in Utah Golf.
Sand Hollow Amateurs Wrap Up First Month of New Season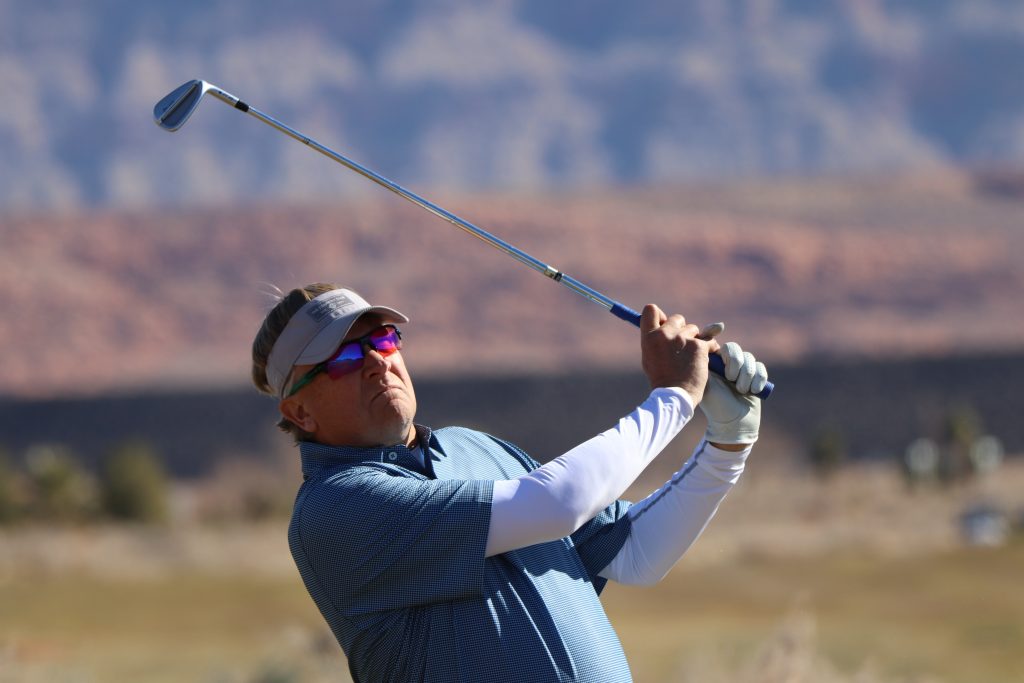 By Randy Dodson
The famed Hurricane city winds were at a championship level for the opening round of the Sand Hollow Senior Amateur played on the resort's Championship Course.
Snapping flagsticks, blowing sand and golf balls around at will, the 30-40 mile-an-hour wind was the story of day one.
Rules official Gary Tarbet claimed, "…got my free exfoliation as the wind was absolutely brutal."
It was Richfield's Mike Jorgensen that managed the extreme conditions, that calmed considerably for the final round, the best overall turning in a 36-hole (+1) 77-68 – 145 to win the Utah Golf Association Senior Player Performance Ranking event.
Senior rival Randy Hicken who needed one shot more each round finished second at 3-over 147 on rounds of 78-69.
"My best club is my driver but it always comes down to putting and I really putted well this week," said Jorgensen.
Jorgensen had one bogey on his final round card, as did Hicken, but he had five birdies on the day including one on the par 4 18th hole. Hicken had four birdies, including three threes on his back nine card but parred at the last.
Filling out the top five were Ron Davis (+6) 150 and Randy Danjanovich (+8) 152 with Shane Carlsen, Tommy Johnson and David Turner tied for fifth at (+11) 155.
Coral Canyon senior champ Kirk Siddens and Craig Hammer (St. George Senior Am champ), the first two senior champions of the new season, skipped the Sand Hollow event.
In the Super Senior division, Michael Hacker (+7) 74-77 – 151 was one shot better in the opening round wind than Robert Bachman (+8) 75-77 -152.
Net division winners were Todd Haderlie and Super Senior Bruce Danjanovich both at (-2) 142.
Playing conditions were much more enjoyable, with little wind and sunny sky, for the Sand Hollow Amateur played Jan. 31-Feb. 1 on the Championship Course.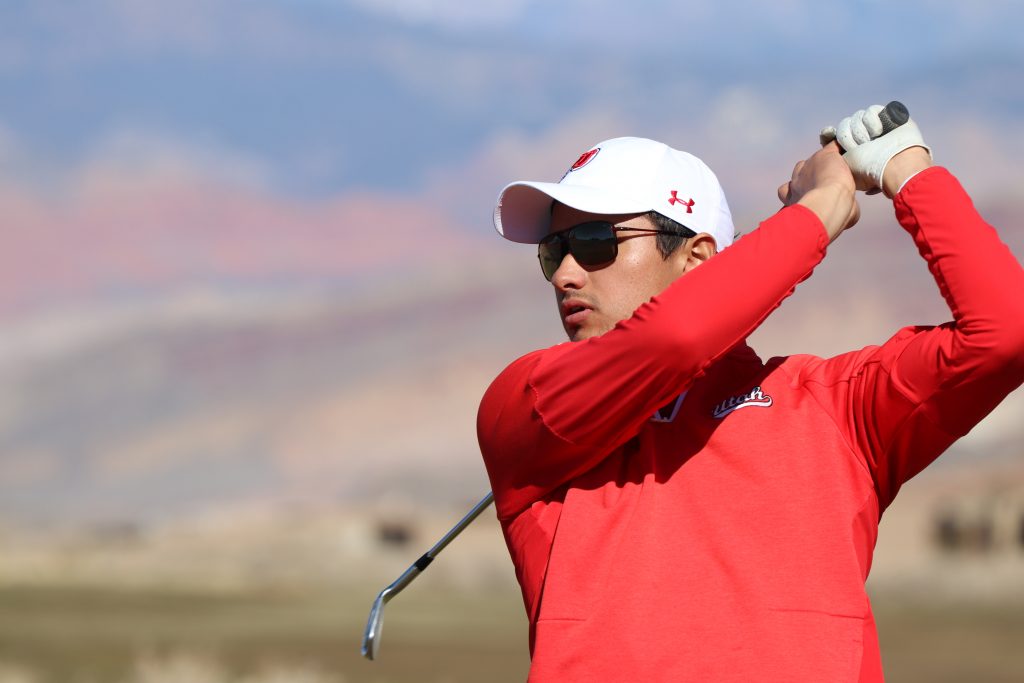 University of Utah junior Tristan Mandur's opening round lead of 6-under 66 was challenged by former Utah State Amateur and Mid-Amateur champion Dan Horner's final round, tournament low 7-under 65. Both players turned in 11-under 133 cards and headed to the par 4 first hole for a playoff to determine the champion.
With both players facing decent birdie putts it was Mandur's that found the bottom of the cup for the win.
Mandur had birdied the 18th hole to force the playoff with Horner. Over the 36-holes Mandur made twelve birdies and just one bogey.
Horner made 13 birdies for the tournament but had one more bogey than Mandur including the par 5 17th hole that opened the door for Mandur.
"I was trying to stay aggressive (on 17) but I made a mistake by hitting driver off that tee. I hit it great," Horner said, "but it ran through the fairway and led to a bogey."
Mandur found the desert just once over the two-day UGA PPR event, and was pretty steady with his ball striking leading to birdie putts that were usually pin-high.
"A key hole," Mandur said, "was hitting a 71-yard shot on 16 in the final round to two-feet to remain two-back with two to go. And, making the birding at the last to force the playoff."
Hayden Christensen's strong spring play continued for the fourth week in a row. The St. George resident who claims Sand Hollow as his home course finished third at (-9) 135 on rounds of 67-68 – 135. In four weeks of play he hasn't finished any lower than third, lost a playoff at Coral Canyon and won the St. George Amateur.
When asked about what events are on his schedule Christensen said, "I'm still on the edge of playing in Winterchamps. There is a Golden State Tour event the first week of March I would like to play in as a pro, but I'm definitely going to try to defend my title at the Ledges Amateur in a few weeks."
For Mandur the win gives the junior a boost of confidence heading into the Utes' spring season Feb. 20-22 at the John A. Burns Intercollegiate at the Wailua Course in Lihue, Hawaii.
Behind Mandur, Horner and Christensen, BYU's Elijah Turner was fourth at (-6) 138. SUU's Tyler Jones and Brock Nielson completed the top 5, tied at (-5) 139.
In the First flight, Riley Moyes came out on top at (+3) 147 followed by Toa Ofahengaue and Brody Adams tied for second at (+8) 152.
The Dixie Swing now takes a few weeks off before teeing it up at the Ledges Amateur, a UGA  Men's PPR tournament, Feb. 28-29 at the Ledges Golf Club near St. George, Utah.
Sand Hollow Amateur Results:
https://www.golfgenius.com/pages/6027712430967113715
Sand Hollow Senior Amateur Results:
https://www.golfgenius.com/pages/5995596790328477494