News
Check out what has been happening in Utah Golf.
Watts Wins at Sky Mountain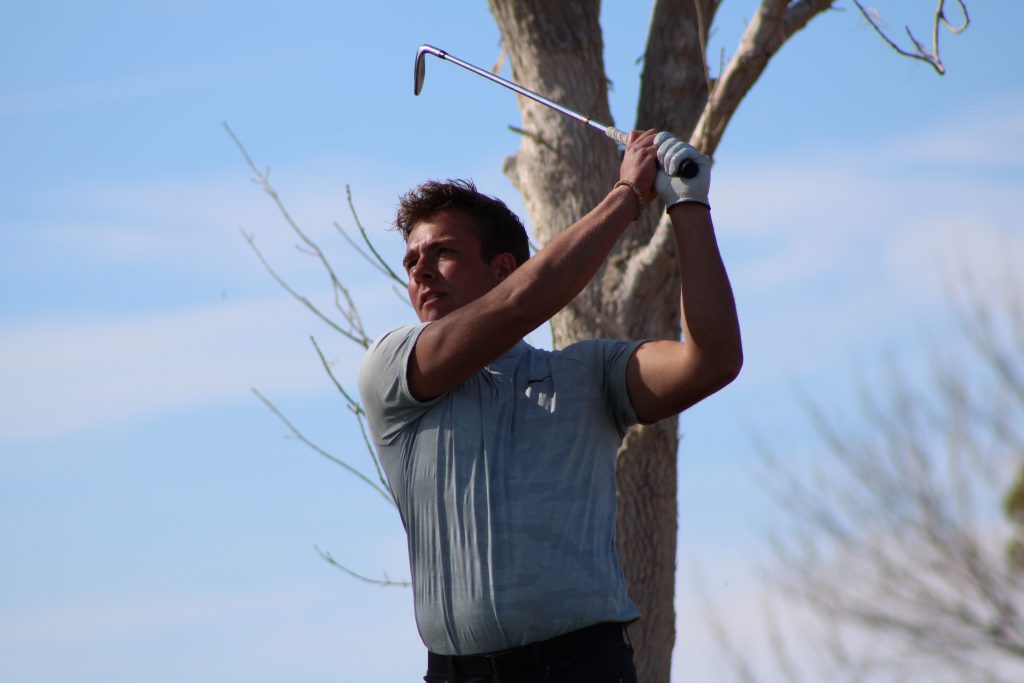 By Randy Dodson
Heading into the third week of the new golf season, Weber State senior Boston Watts was looking forward to some competition. Having not played tournament golf since the fall season ended, Watts has spent the winter months practicing for the upcoming spring college season.
Watts skipped the Coral Canyon and St. George amateur events, both Utah Golf Association Player Performance Ranking tournaments, in favor of the 36-hole Hurricane City Amateur at Sky Mountain Golf Course, a non-PPR event.
"The last time I played was a week ago, some buddies and I played and practiced in St.George for the weekend," Watts said. "My plan to prepare for the spring college season is to trust all the work I have put in, to increase my mobility and do everything I can to stay focused and give 100 percent – whether it is practicing, in the gym, or on the course.
With rounds of (-8) 67-69 -136 Watts' game appears ready for the season. Watts led wire-to-wire to get the win at the Hurricane city course beating Brock Nielson (69-68 – 137)  by a stroke and three strokes better than St. George Amateur winner Hayden Christensen, who shot 71-68 – 139.
Weber State Men's Golf Coach Scott Erling said, "Boston has been working hard on matching his skill level with his course management. When he puts it all together, playing an all-around game that matches his ability to hit a golf ball, he's very competitive. We look forward to him contributing this spring. We are happy to see him get this win."
Taking the shot-by-shot approach worked well for Watts. "The key to my win was definitely the mental and physical work I put in this offseason. I think the key hole of the tournament was my 9th hole which was 18," he explained. "I had gotten back to even par since my double bogey (on his opening hole) and stepped up on 18, drove it down the middle and hit my second shot to an inch for a tap-in eagle, helping me make the turn at 2-under."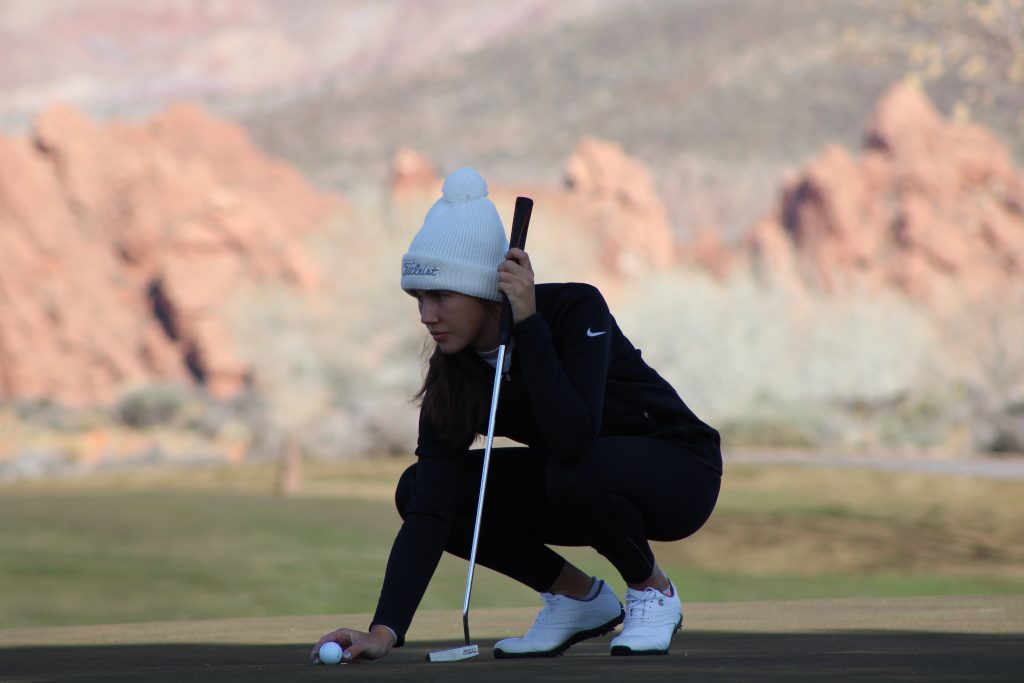 Lone Peak High School's Berlin Long was successful in her defense of the Women's Flight champion title. Playing along with her sister Aadyn, Long bounced back from an opening-round 77 with a 1-under 71 for a four-over 148 total. Aadyn was next at 164 followed by Becky Follower and Madisyn Daniels at 184.
"I didn't play as well as I wanted to the first day," Long said. "But it showed me what I need to work and improve on the most over the next few months to get ready for the season. I had a lot of putts that didn't fall but I played better the second day. It was really fun getting to play with Aadyn. We are both really competitive but we also want each other to do our best and play well. Coming out of the Hurricane City Am I am confident in what I need to do to have a good upcoming season."
For the second week in a row Craig Hammer won the Senior Flight, winning the St. George Amateur last week and shooting an even-par 75-69 – 144 to beat Joe Ligon by two. Dale Christensen was next at 148 followed by former Utah Golf Association President Allen Simkins at 6-over 150. Ronald Vaclavik and Layne Isom rounded out the top 5, tied at 7-over 151.
Utah golf's early-season Dixie Swing continues this week with the Sand Hollow Senior Amateur Jan. 29-30th and the resort's annual amateur championship on Friday and Saturday, both PPR events.
www.skymountaingolf.com/-tournament-results
Randy Dodson is the publisher of Fairways magazine and a frequent contributor to the UGA News website.