News
Check out what has been happening in Utah Golf.
Christensen Tops at St. George Men's Amateur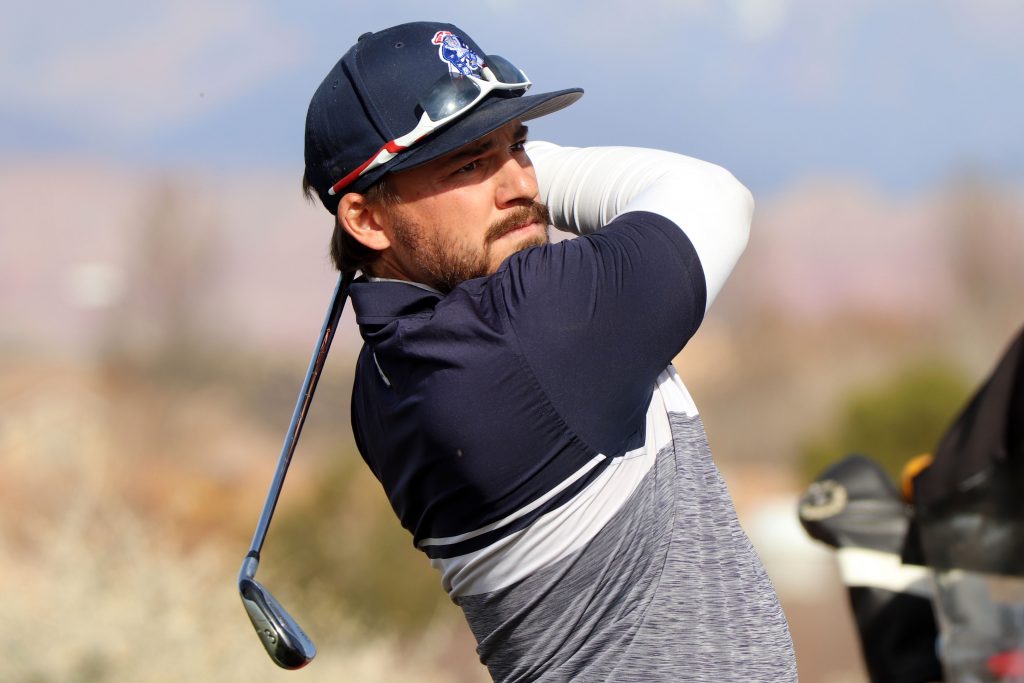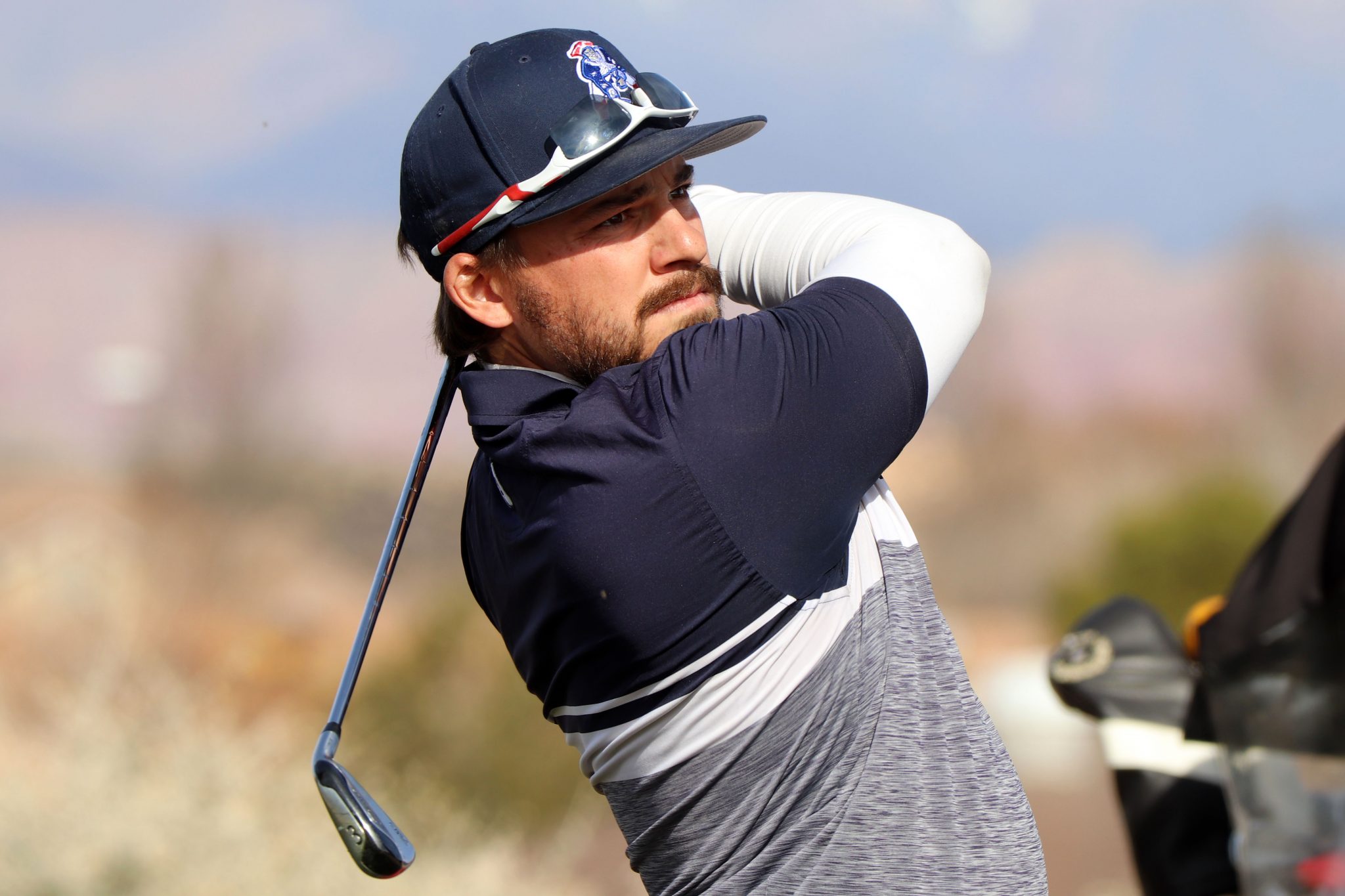 By Randy Dodson
For the second week in a row Hayden Christensen was at the top of Utah's early-season amateur golf tournament on the Dixie Swing schedule, this time he was alone in first place at the St. George Men's Amateur.
A week before Christensen, a St. George resident, lost to Jake Vincent's eagle on the first hole playoff at the Coral Canyon Amateur. But, with rounds of (-10) 69-67 – 136, Jan. 17-18 at the par 73 St. George Golf Club, Christensen was two-strokes clear of Vincent to win the championship flight.
Of the win Christensen said, "I started the tournament bogey, double bogey but I stayed confident in myself and made seven birdies in the opening round to finish 4-under. Then today (final round) the putter was just unconscious on the front 9. I had just 10 putts on the front and then just hit cruise control on the back, made a couple birdies and finished strong."
Wearing the same red pants and blue golf shirt as the week before, Christensen claimed the outfit a bit of a lucky charm. "Every final round baby! Red LuLu pants."
For Vincent, who shot (-8) 71-67 – 138, the first round weather, cold with a steady breeze, forced some tough playing conditions. And though he matched Christensen's final round score of 67, he just couldn't make up for the opening round two shot deficit.
"The second day, you couldn't ask for better conditions, I got it going on the back nine but it was just a little too late to catch Hayden."
Vincent, a Southern Utah University men's golf team, will skip the next couple of weeks of amateur events to prepare for his senior spring season with the Thunderbirds as he looks ahead to SUU's Thunderbird Classic at St. George City's Sunbrook golf course, Feb. 10-11.
For senior player Guy Child, "grinding" is the name of the game. Child who finished tied for second a week before bested Utah's top senior golfers with rounds of (-1) 76-69 – 145 beating last week's champ Kirk Siddens by three shots.
"Most importantly I have just been staying patient," Child said. "I've been very happy with my iron play. Even after a bad shot or bad break I just tell myself to keep grinding. Tournament golf in Utah is unbelievable. There are so many awesome people involved. I have my group of guys I play a lot with but there are so many others I get to see during the tournaments, both young guys and seniors, and getting to come out on top (this week) is the best feeling."
Troy Worthington won the Second Flight at (+3) 149, two-shots better than Jamie Childs and Jereme Johnson, who ted for second place.
The Dixie Swing now moves down the road to Sky Mountain golf course for the Hurricane City Amateur, with both men's and women's, flights, Jan. 24-25th.
St. George Men's Amateur Results: CLICK HERE
Randy Dodson is the president of Fairways Media, publisher of Fairways magazine and a frequent contributor to UGA.org News page.