News
Check out what has been happening in Utah Golf.
Utah Female Golfer of the Decade: Kelsey Chugg
*Editor's note*
Utah's leading golf journalists and golf association administrators were recently polled to determine Utah golf's top 10 stories of 2019 and the female and male golfers of the decade. You can find all of the stories and player profiles in the November issue of Fairways 18 digital magazine here: https://tinyurl.com/r8nmbsv We will also highlight the stories on the website and our social media pages over the next two weeks beginning today with the Utah Female Golfer of the Decade. Many thanks to Kurt Kragthorpe and Fairways Media for providing our content.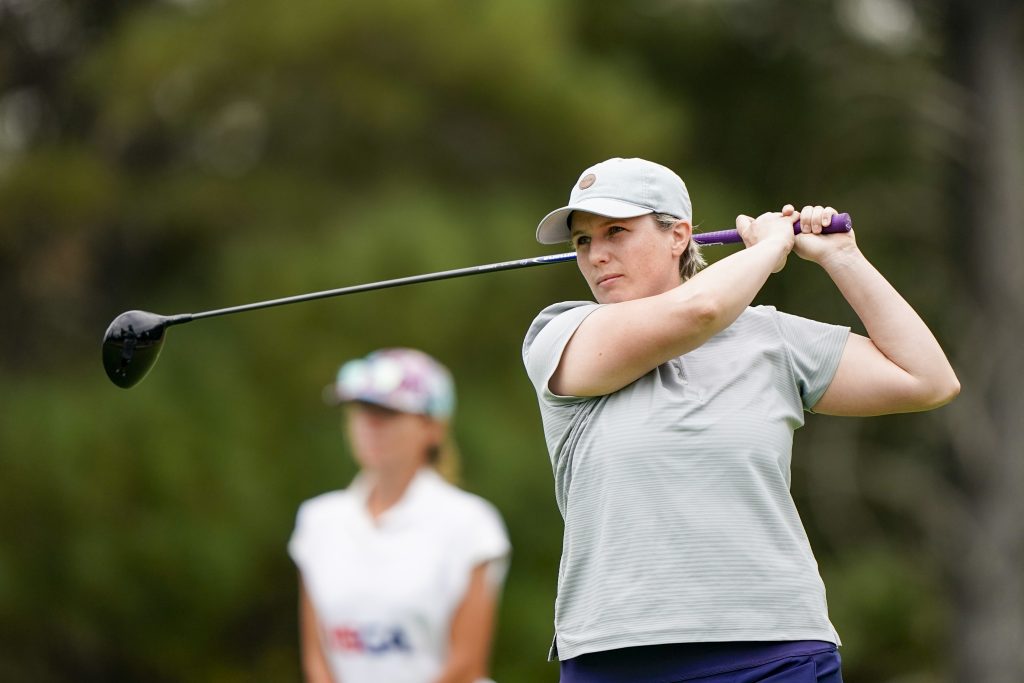 (Photo Credit: USGA)
Utah Female Golfer of the Decade: Kelsey Chugg
By Kurt Kragthorpe
Saying that Kelsey Chugg came out of nowhere to become the Utah Female Golfer of the Decade would overlook how she was the No. 9-ranked women's junior college golfer in the country in the fall of 2010. Yet considering she was playing in Oklahoma, after having attended high school in Arizona, hardly anyone could have foreseen what a return to her Ogden roots would mean to the development of her game and her prominent place in the Utah golf community.
Chugg's joining Weber State's golf team after playing for Redlands Community College in Oklahoma led to her becoming a four-time Women's State Amateur winner, a United States Golf Association champion and a staff member of two golf administrations in Utah.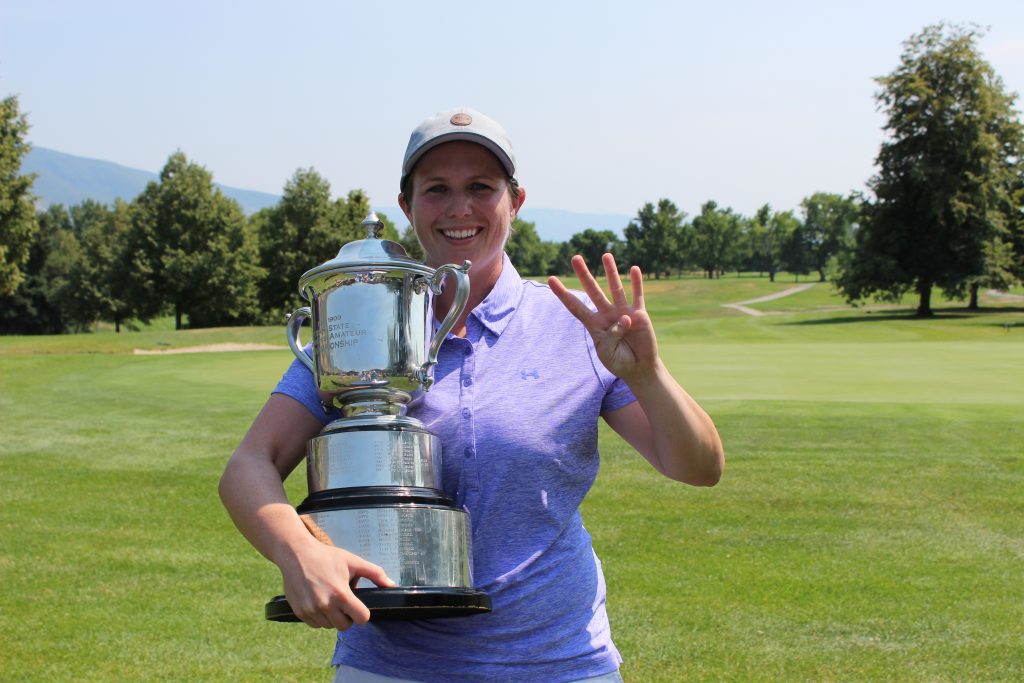 (Photo Credit: Fairways Media)
Chugg has established herself as one of the greatest match-play golfers in Utah history, male or female. Her four wins in the Women's Am all have come since the event's format returned to match play, and she went 11-1 in consecutive years of the U.S. Women's Mid-Amateur, winning the 2017 title and then finishing second after an epic final match.
Those achievements came while she was devoted to her job as the UGA's membership director, and now she's the assistant director of Salt Lake City Golf.
"Utah golf means so much to me, and I'm humbled and honored to be chosen as the Female Golfer of the Decade," Chugg said, "especially with someone as accomplished and talented as Tony (Finau) being chosen as the Male Player of the Decade."
Looking back, Chugg said, "My game has come a long way in the past 10 years, thanks to my coach, Lynsey Myers, and my coach at Weber State, Jeff Smith, and my teammates. I've had many great opportunities to locally and nationally, and I believe the the championships the UGA hosts and the level of competition in Utah women's golf helped prepare me for all levels of play."
That became evident in 2017, when Chugg won the U.S. Women's Mid-Amateur at Champions Golf Club in Houston. That week exemplified her game and her determination in multiple ways, while reminding everyone just how good she is in match play.
She went there as a four-time winner of the Utah Women's State Amateur, Chugg becomes "like a different person" in match play, Myers said. "I'd put her up against anyone."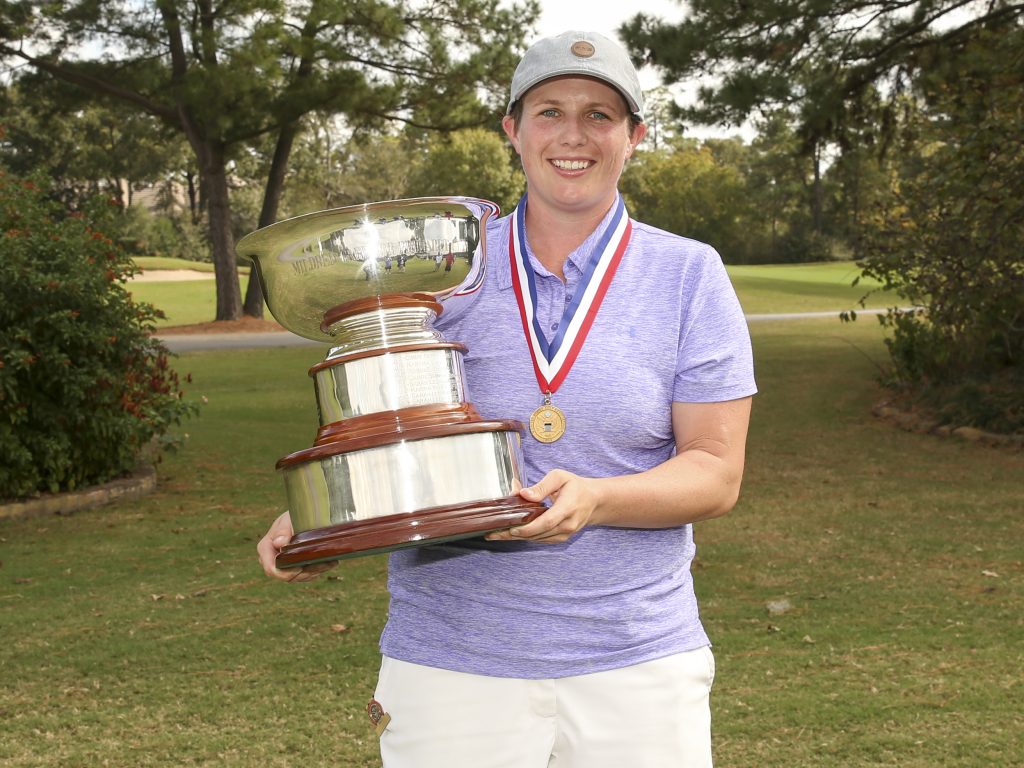 (Photo Credit: USGA)
 The summary of the Women's Mid-Am, for golfers 25 and older, is how Chugg dominated her six opponents in match play. The back story is even better, including how she opened the stroke-play portion of the tournament with an 85, cried in the parking lot, then practiced for a while and drove to the home where the tournament provided her housing.
The host family? Absent, while asking the visiting golfer to watch their cat.
She shot a 72 the next day to qualify for match play, and then reeled off six straight victories.
Chugg is a self-described "blue-collar person" and "golf nerd." Raised by a mother who moved frequently, she grew up mainly in California and Arizona and spent summers with her grandparents in the Ogden area. Merlin Judkins, a relative, would take her to Davis Park Golf Course and Schneiter's Riverside. "That's how we sort of bonded," Judkins said. "You could tell she was athletic; you could tell she loved the game."
Judkins is one of many strong influences in Chugg's golf development. She worked at a semi-private course in Arizona, where noted instructor Kene Bensel took an interest in her. She became a junior college star at Redlands, becoming even more devoted to the game, and thrived for two years in Weber State's program, coached by Smith, who died in 2016.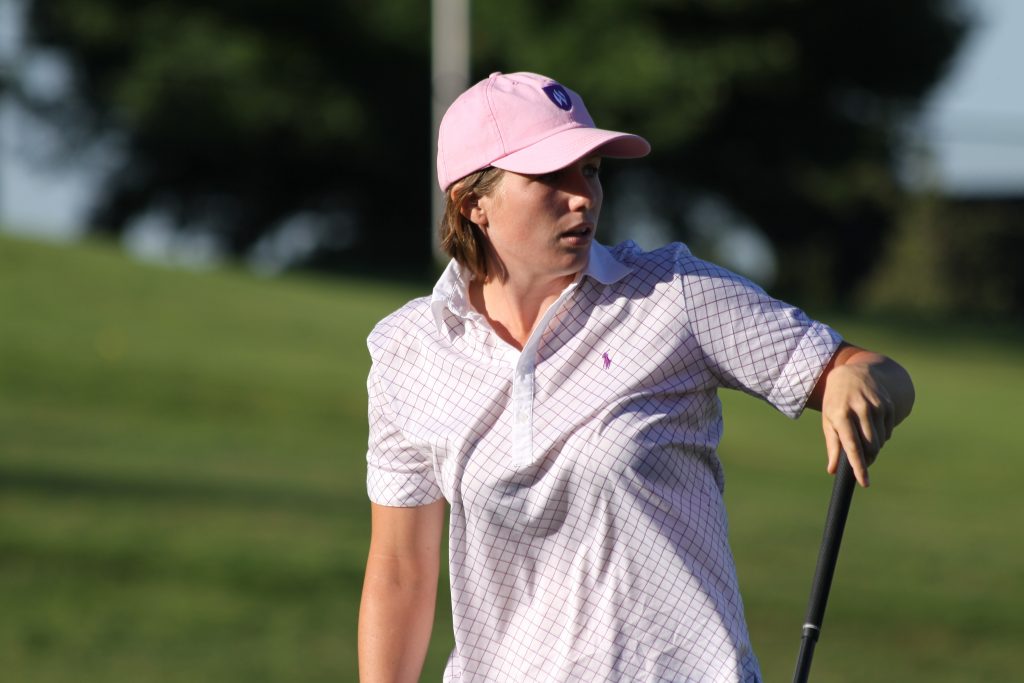 (Photo: Fairways Media)
People like to help her. In Houston, where Myers counseled her by phone after that poor opening round, Chugg benefitted from having Don Goldberg, the husband of Utah golfer Annette Gaiotti, caddy for her in the second round. As the father of an Olympic skier, "He knows a lot about the mental game," Chugg said. "He definitely kept me calm."
The next year, Chugg nearly became the first golfer who was living in Utah at the time to claim a second USGA title. Even in a losing effort, she demonstrated those trademark qualities of hers. Chugg won two sets of three consecutive holes, yet ended up losing the final match of the Women's Mid-Amateur at Norwood Hills Country Club in St. Louis.
Shannon Johnson of Massachusetts birdied the 18th hole for a 1-up victory. Chugg twice was 2 down, but immediately responded each time by winning the next three holes in a match that featured five lead changes. The second run sent her 1 up through No. 15, but Johnson tied her with a birdie on the par-4 No. 16 and then won with another birdie on the par-5 No. 18. Chugg's 10-foot birdie attempt slid past the hole.
She'll always wonder what would have happened if she had made that putt and gone to extra holes, and the loss hurt because she knew what she was missing, after enjoying a year of all the opportunities that being a USGA champion created for her.
The best part about watching Chugg's golf career evolve is how she maintains a high-level game while remaining devoted to her jobs. She's an amateur golfer, with a professional work ethic. And much like Tony Finau, she may be tough to beat in the coming decade as well.
(Kurt Kragthorpe is a sportswriter for the Salt Lake Tribune and a frequent contributor to Fairways Media)