News
Check out what has been happening in Utah Golf.
4 Tied For Lead at The Oaks State Am Qualifier
SPANISH FORK, Utah – June 24th, 2019 – The four leaders at The Oaks State Amateur Qualifier were coincidentally the only players of the field of 84 to shoot under par.  Their rounds of 71 (-1) were unable to be bested on a hot, summer day.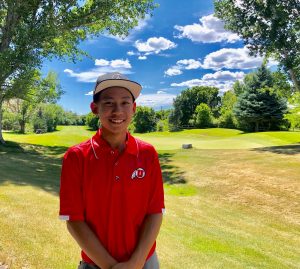 Sean Lam of Fore Lakes Golf Club (pictured above) was able to have a fairly steady round that included two birdies on the front nine and two birdies on the back for a 36 and 35 respectively.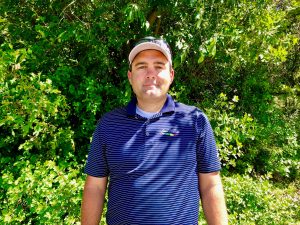 Nick Becker, whose home course is The Oaks, got off to a blistering start, scoring birdies on the first three holes.  He was 4-under through 10, but faltered slightly on the back nine to card a 38, 33 on the front.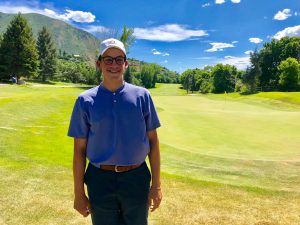 Eli Kimche of Park City Golf Club had a different story for his round as it started rocky on the front nine, shooting a 37.  Two birdies and no bogeys were the key to a solid back nine to give him a 34.
Not pictured is Brock Nielson of Gladstan Golf Club.  His round was highlighted by the only eagle among the leaders which came on the 3rd hole.  Shooting 36 on the front nine, he was able to keep it steady and score a 35 on the back.
27 of the 84 players in the field qualified for the 121st Utah State Amateur.  You can view the full table here: https://www.golfgenius.com/pages/1832507
Course photo credit: utahvalley.com