News
Check out what has been happening in Utah Golf.
Carbon Country Club State Am Qualifier Recap
HELPER, Utah – Qualifying for the 121st Utah State Amateur is in full swing and the qualifier held at Carbon Country Club was no exception.  Alec Williams (Youth On Course) and Tommy Johnson (Talonscove GC) both shot 2-under (68) to share top honors.  Williams did well to bounce back from a bogey on the first hole and carded 5 birdies on the day.  Johnson was able to score 3 birdies and 1 eagle.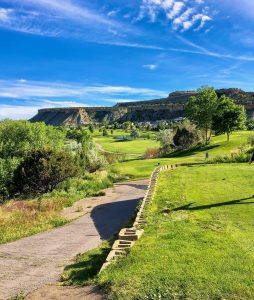 Rounding out the top 5 and finishing tied for 3rd by shooting even (70) for their rounds with 4 birdies were Mason Harris (Dinaland GC) and Scott Drake (Alpine CC).  Securing the final spot in the top 5 by scoring 2 birdies in his round was Preston Lucas (Fore Lakes GC).
Full results: https://www.golfgenius.com/pages/1832309