News
Check out what has been happening in Utah Golf.
Ty Anderson Medals in the State Am Qualifier at Rose Park
SALT LAKE CITY, Utah – Ty Anderson of Bonneville Golf Club was the top scorer and medalist in the Rose Park State Amateur Qualifier on Friday.  He shot 5-under par for a round of 67 that included making 7 birdies.  He was 3-under after the first 9 holes, but a weather delay caused play to be cancelled until the following morning.  That didn't faze Anderson.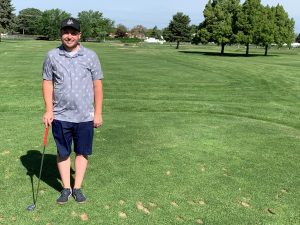 "I still felt pretty fresh from Thursday's round when I got here this morning," Anderson said.  "I continued play on hole 12 (after the delay) and I was able to birdie 3 of my last 4 holes to finish strong."
Anderson is no stranger to qualifying for the State Amateur, but he hasn't ever made it to the match-play portion of the tournament.
"I've gotten close," Anderson said.  "…I'm hoping this will be the time I make it.  I always play well up at Soldier Hollow…I have a feeling that this might be a good year for me."
Kyle Tueller (Bountiful Ridge GC) carded 9 birdies, the most in the qualifier, to finish 2nd at -4 (68).  Logan Anderson (Sand Hollow Resort) also scored -4 (68).  The remaining players that managed to keep their rounds in the 60s were Tom Christensen (Bonneville GC), Jared Pena (Copper Club) and Michael Branca (Glenmoor GC).
27 players of the 84 in the field qualified for the 121st Utah State Amateur Tournament.  There were 10 players that shot 3-over (75) and a playoff was held to determine which players would get the remaining 6 qualifying spots plus 2 alternates.  The full leader-board can be seen below the picture.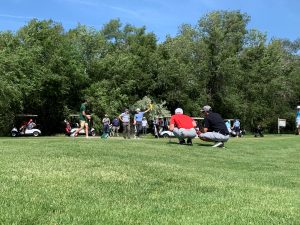 Results: https://www.golfgenius.com/pages/1832286