News
Check out what has been happening in Utah Golf.
BJ Staten Medals at U.S. Open Local Qualifier
By Christian Ledek
PROVO, Utah – Former PGA Tour professional BJ Staten won the Local 2019 U.S. Open Qualifier at Riverside Country Club in Provo on Monday.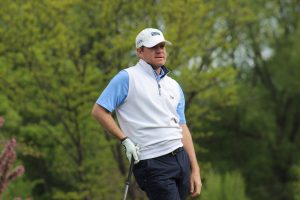 After 3-putting on the first hole that saw him post a bogey, he turned it around to shoot 3-under-par (34) on the front nine.  Staten continued on the back nine with 3 birdies, giving him a total 5-under-par (67) for the round.
"I've played enough tournament golf at a high level to understand how hard the course was playing," Staten said about his round.  "I thought 4 or 5 under would be good, but you never know.  There is a lot of great talent in this section."
Staten will move on to sectional qualifying which sees competitors play 36 holes of golf in one day.
"For me, at my age, I'll really have to pace myself…realize that I'm going to make some bogies, but hopefully I'll pair that up with solid birdies."
The next closest competitors to Staten shot 69 for a score of 3-under.  That group included BYU alumni Patrick Fishburn, University of Utah junior Mitchell Schow, and Dixie State senior Kenny You.  Park City's Steele Dewald finished with a 2-under-par round of 70, giving him the fifth and final spot of golfers that move on to sectional qualifying.
Full Results: https://www.golfgenius.com/pages/1840217