News
Check out what has been happening in Utah Golf.
Jake Vincent Claims Individual Big Sky Conference Championship, Secures NCAA Regional Spot
SUU MEN'S GOLF
SUU ATHLETICS STRATEGIC COMMUNICATION
BOULDER CITY, Nev. — Thunderbird junior Jake Vincent made history on Sunday afternoon, becoming the first T-Bird to claim and individual championship in the Big Sky Conference and the fourth to advance to NCAA Regionals. He did so by shooting a nine-under 207 (70, 68, 69) and outpacing the field on the final day of competition at Boulder Creek Golf Club.
"I did some things really good this week," Vincent said following the round. "I hit the driver really well and hit some good approach shots. If I can get the putter to where it needs to be by Regionals, you never know, maybe I can make a run."
Playing in the second of three groups, Vincent was the leader in the clubhouse for some time while Northern Colorado, Weber State and Hartford wrapped up competition.
"To be completely honest I threw in some earphones, ran off on my own to the driving range and it was just me and my thoughts," he said. "I was happy with the way the back nine worked out, and I was still in competition mode and ready for whatever came next."
Vincent joines Kenny Ebalo, Nate Page and Fidel Concepcion as Thunderbirds to qualify for NCAA Regionals as an individual on the Division I level. This is his second career victory, as he won SUU's Pat Hicks-Pizza Hut Thunderbird Invitational earlier this season. He is also the first Thunderbird to claim an automatic berth to NCAA Regionals as an outright conference champion.
"We're really proud of the way Jake performed out here over the last three days," SUU head coach Richard Church said. "He didn't let the pressure get to him and he was able to stay ahead of the field."
Vincent started hot with birdies on two of his first five holes, but the front nine quickly turned as he had a double bogey at both No. 6 and No. 9. However, if you looked at the second nine you would have never known it. Vincent had five birdies on the back nine, including a clutch one on the 18th hole, to set the mark to reach for the tournament.
Despite the play of Vincent, Ethan Gray had the lowest score of the round for SUU with a 68 that featured a hole in one on the par-three 12th. Gray notched five birdies on the round to bring his three-day total to 215 (71, 76, 78).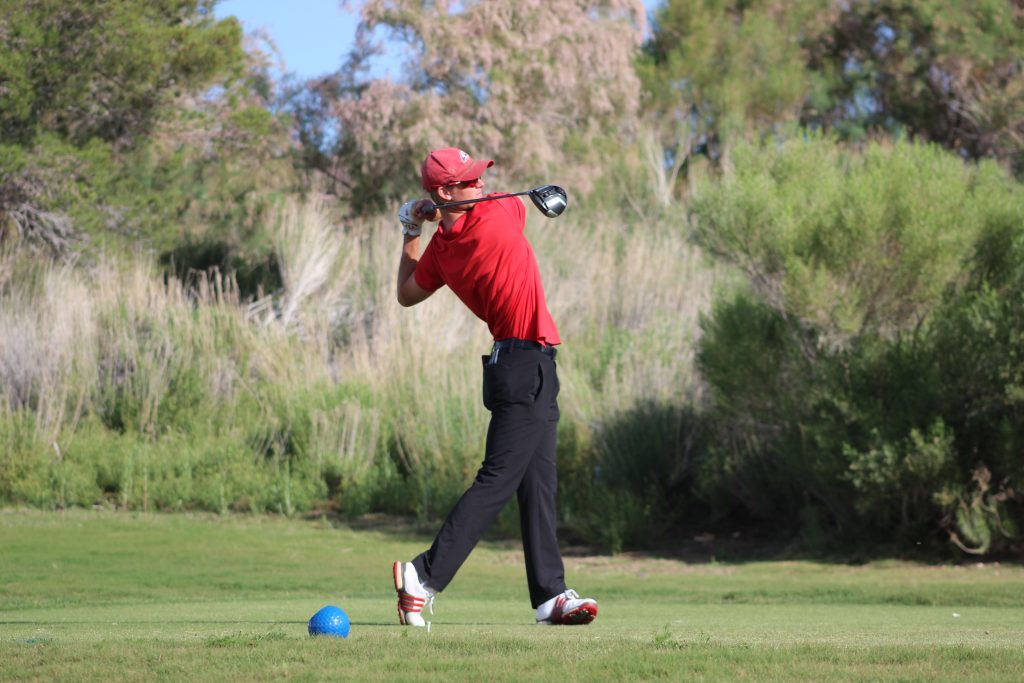 Ali Hameed was the second best finisher for the Thunderbirds, ending play in a tie for 10th on the leaderboard with a three-under 213 (72, 69, 72).
Hayden Plewe scored Southern Utah's fourth mark, as he was substituted in the lineup before the start of play on Sunday for Ryker Smith. Plewe ended up shooting a 75. Neither Plewe or Smith claimed an individual placement because neither played the full three rounds of competition.
Jaden Milne finished play at Boulder Creek Golf Club with a 226 (75, 74, 77).
As a team the Thunderbirds finished in fourth, shooting an 859 (288, 287, 284).
Northern Colorado claimed the team title for the second-consecutive season.
NCAA Men's Golf Regional Announcements will be made on Wednesday at 7 p.m. MT on the Golf Channel.
Stay current on all things SUU Golf by following @SUUGolf on Twitter and Instagram, and by liking the Southern Utah Golf page on Facebook.
Read all about the Thunderbirds on www.suutbirds.com.