News
Check out what has been happening in Utah Golf.
Bryson DeChambeau Invigorates Long Drive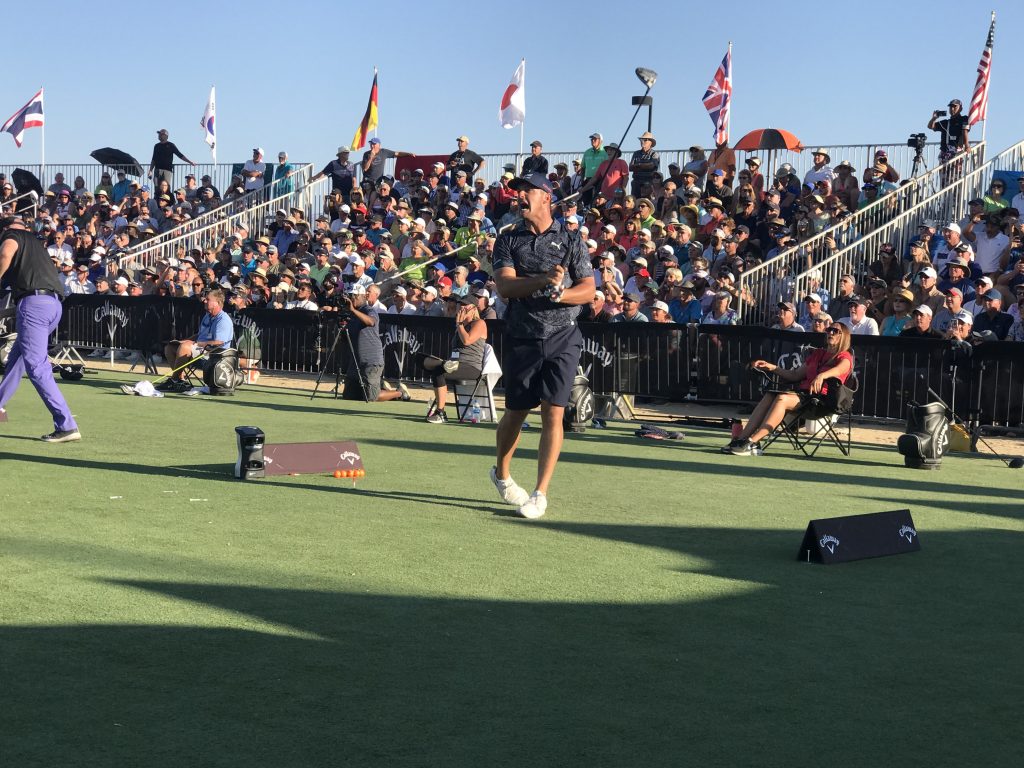 By Brian Hurlburt, for Fairways Media
Once again, Mesquite, Nv., was the home of Long Drive competition and Utah native Ryan Reisbeck was the man who helped bring it back, with an assist from PGA Tour superstar Bryson DeChambeau. Reisbeck competed in the Professional Long Drive Association World Championships Sept. 28-Oct. 1 and also helped rescue the sport in 2021 after Golf Channel canceled all events due to Covid-19.
DeChambeau, who has been chasing distance for the last two years, decided to participate in the Long Drive World Championships when his power swing coach, Bobby Peterson, and now two-time reigning world champion Kyle Berkshire, asked if would be interested.
So, there was DeChambeau, just two days removed from helping the United States win the Ryder Cup. He did better than he expected and finished 7th out of 80 long drivers. Reisbeck and his team at the PLDA were thrilled.
"We've just taken a huge leap, which is what we were looking for," Reisbeck said about the week and DeChambeau's impact. "It's been a shot in the arm for us, for our organization, and it really gives us, hope for the future and what's to come. Bryson brings attention. Some people like him, some people don't like him. Personally, I found that he's been very, very generous with us, and very kind and very appreciative. What he brings is not just eyeballs and interest, but the genuine love of the sport. I think he sees it like we see it. When you find somebody who has that common interest and then the attention that he's able to bring to it, it's just tremendously improving everything. In all facets, everything has gotten better in one week."
DeChambeau was thrilled to be there and perform well, and it was a welcome change from the PGA Tour. It also allowed him to gain swing and ball speed and advance his overall mission.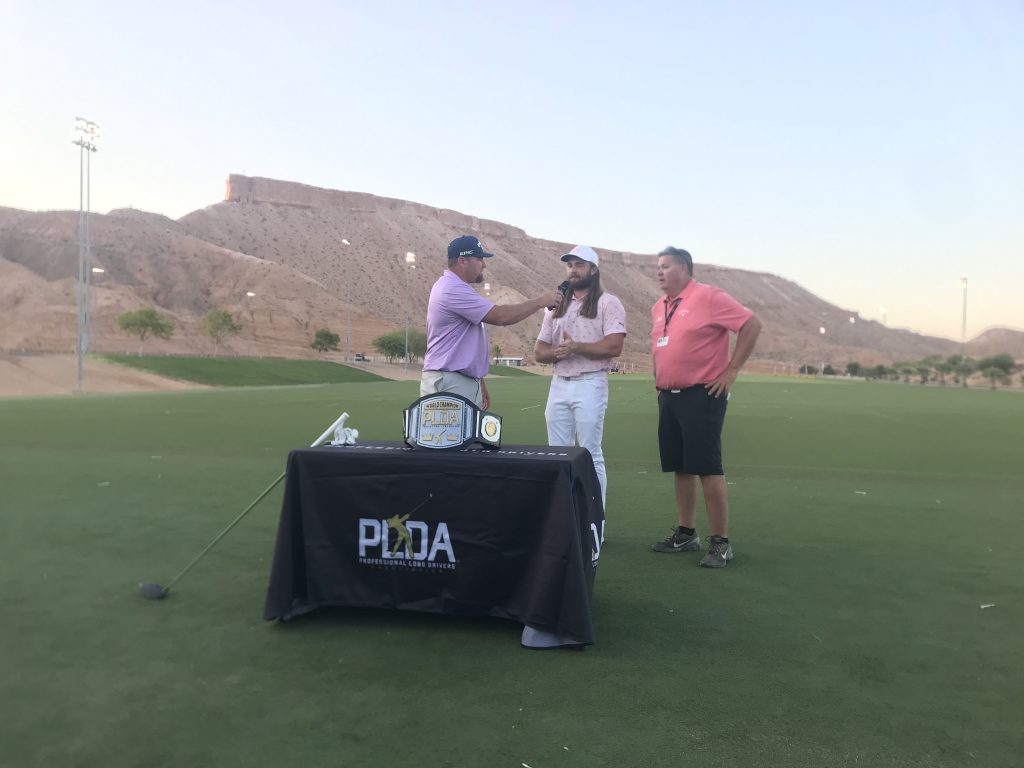 "I'm like a kid in a candy shop," DeChambeau said. "There have been a lot of people here and it has been a lot of fun. They are so supportive. This is exciting and I love it … It felt really good to be able to fix my golf swing at these highest speeds because that is something I've never done before. I've always just been bashing balls, trying to go as hard as possible, not really caring how the swing was, but hitting it in the grid at those speeds, that's a new level. I hope that translates (to the PGA Tour.)"
Kyle Berkshire won the title with a drive of 422 in the final against Justin James.