News
Check out what has been happening in Utah Golf.
Three time UGA Match Play champion Carrie Roberts to be inducted into BYU Athletics Hall of Fame
Brigham Young University will induct four former All-Americans and a nationally recognized athletic trainer into its Athletic Hall of Fame on Friday, Sept. 24.
Brian Banks (baseball), Jimmer Fredette (basketball), Gaye Merrill (trainer), Amy Menlove Otis (track and field) and Carrie Summerhays Roberts (golf) will be formally inducted during a ceremony hosted by the Cougar Club. The five inductees will also be honored during a special halftime presentation at the BYU versus South Florida football game on Saturday, Sept. 25.
Since its inception in 1975, nearly 250 student-athletes, coaches, administrators, teams and broadcasters have been inducted into the BYU Athletic Hall of Fame. Among the criteria to be considered for induction are All-American status, university graduation, professional accomplishments and community service.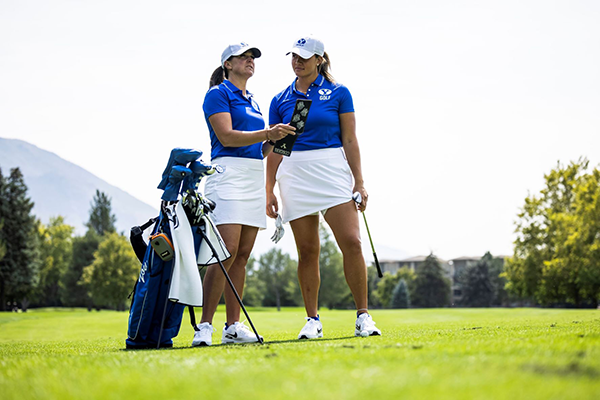 Carrie Summerhays Roberts
Before coming to BYU, Carrie Summerhays Roberts was a four-sport athlete at Wasatch High School, lettering in basketball, golf, soccer and softball. As a basketball player, she played on the state championship team and was named the 3A MVP during her sophomore year and was named to the 3A All-State Team during her junior and senior seasons. With all her success as a basketball player, she was an equally accomplished golfer.
Roberts put together an impressive resume during her time as a junior golfer. She was the Utah Junior Golf Association Player of the Year in every age division. In 1990, she posted a top-10 finish at the Junior World Championship in San Diego. In 1997, she took sixth at the Big I in Pueblo, Colorado and made the 36-hole cut at the USGA Junior Girls Championship. She was also named to the 3A All-State boys golf team as a senior at Wasatch.
Following her impressive junior career, she chose to attend BYU to play golf. She was a four-time all-conference award winner and was named back-to-back MWC Golfer of the Year in 2000 and 2001.
As a sophomore, Roberts was named an NGCA All-American following a 40th place finish at the NCAA Championships. She finished her BYU career with 28 top-20 finishes, 23 top-10s and six wins, which ties her with Pam Miller Gietzen (1976-80) for the most all-time victories at BYU. Miller was inducted into the BYU Athletic Hall of Fame in 2016.
As an amateur, Roberts won three straight Utah Women's Match Play Championships in 2000, 2001 and 2002. She was a semifinalist in the North and South Amateur, the USGA Public Links Amateur and was the MVP of the USA-Japan Cup.
Following her BYU and amateur career, Roberts became the first native Utahn to earn status on the LPGA Tour. She played on the Tour from 2002-04, qualifying for two U.S. Women's Open Championships and was later named to the MWC All-Decade Team in 2010.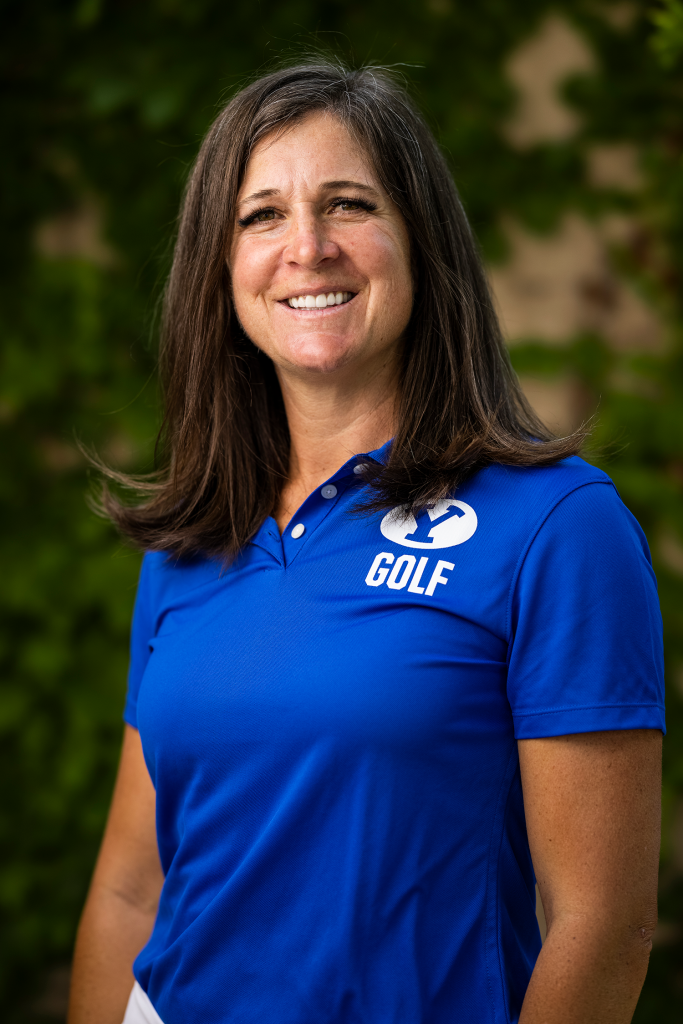 Roberts has been the head coach of the BYU women's golf program since 2010. In nine seasons under her direction, the Cougars have won 13 stroke play events, three match play events and three WCC Championships (2016, 2017 and 2018). She was named the WCC Coach of the Year in all three championship seasons and has coached three WCC Golfers of the Year.
Roberts graduated from BYU in 2002 with a degree in community health. She is the daughter of Senior PGA Tour veteran Bruce Summerhays. Her brother Joseph and cousins David and Daniel both played collegiate golf at BYU.
Roberts and her husband Cory now reside in Lindon, Utah, with their three children.