News
Check out what has been happening in Utah Golf.
Utah State Amateur : And Then There Were Two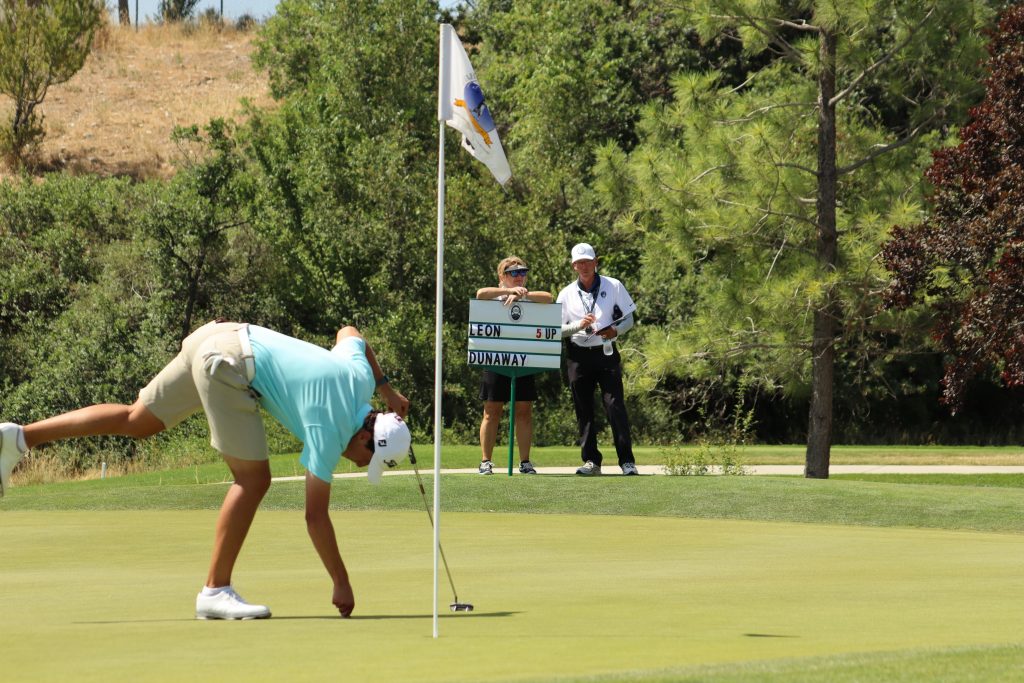 Blake Tomlinson and Martin Leon survive and advance from Day 5 at Alpine Country Club, for the second year in a row the State Amateur will have an all University of Utah final.
The biggest surprise about the final pairing in the 123rd Utah State Amateur Championship is that two current University of Utah golfers are playing for the title for the second year in a row.
Or maybe the dominance that Blake Tomlinson (photo below) and Martin Leon displayed in the semifinals was even more shocking, considering all of the drama that had unfolded at Alpine Country Club to that point.
The two Utes needed a total of only 27 holes to advance in the afternoon, completely altering the script of the first four rounds of match play. Tomlinson took a 5-and-4 win over former Weber State golfer Luke Crapo and Leon was a 6-and-5 winner over Spencer Dunaway, who just completed his BYU career.
Full story on the Fairways Photo Journal: https://fairwaysmedia.exposure.co/utah-state-amateur-and-then-there-were-two