News
Check out what has been happening in Utah Golf.
UGA Welcomes New President Stew Walz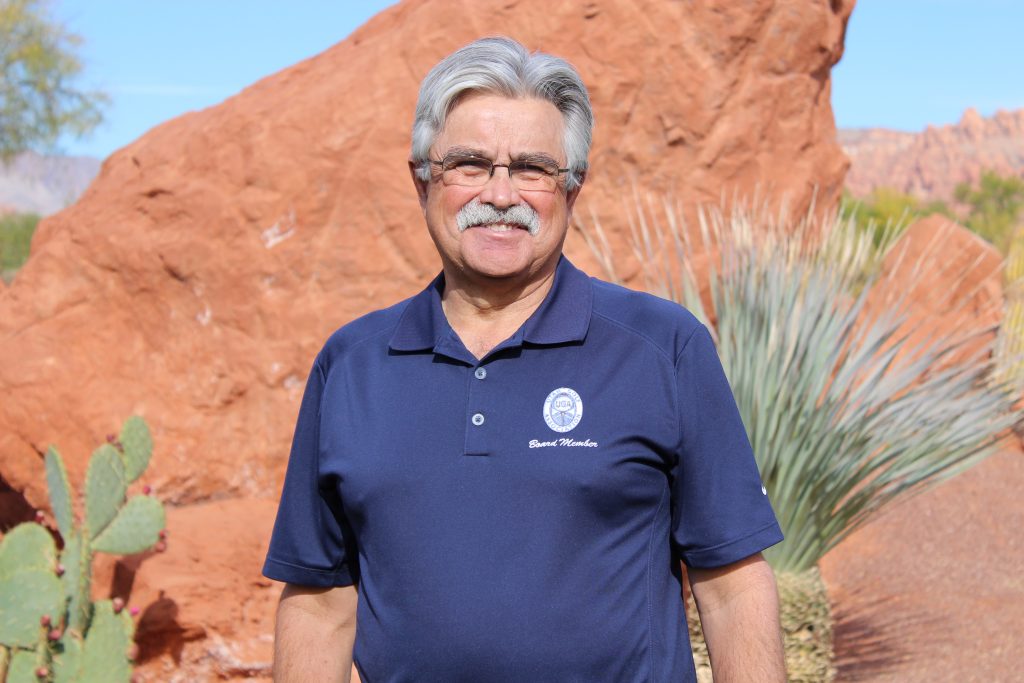 By Mason Day
There will be more than one president coming into office this coming November. The Utah Golf Association welcomes President Stewart Walz on the first day of next month. Stew has been on the board of the UGA for eight years. His ninth will be at the head of the board and it seems the association will be in great hands.
Stew grew up in South Dakota attending the University of South Dakota for his undergrad. Later he headed out to Nashville for law school at Vanderbilt. In 1976 he came to Utah and has been here ever since. Mr. Walz became an assistant US attorney as a federal prosecutor, specifically for white-collar crimes. He did that for over 37 years. Of his career he stated, "It was the perfect job for me…I was the luckiest guy in the world." Initially Stew thought he'd work in academia as a history professor. However, the law captivated him and it seemed to be the perfect fit.
Teaching is a passion of Stew's. He had the opportunity to teach at the Department of Justice in Colombia, South Carolina. This was his job for 2 years, molding minds with trial advocacy training, evidence, tax evasion, and more to help these kids reach their judicial goals. "Teaching was less stressful, but you don't always know what happens with students," Walz explained while discussing which he preferred, "in the courtroom you get a definitive answer at the end. You may not always win but you can know you did the best you could." He compared this to a golf game. Saying, "You can't control what another player does just like you can't control a jury. If you play well on the course you still might lose, of course you hope to win but you can still feel good about how you played even if you don't."
With his experience in solving puzzles, putting facts together, finding errors and exploiting them, one may think Walz will come into the presidency of the UGA to change things up. This could not be further from the truth. He was avid in his admiration of former president, Kurt Bernhisel. "I've got big shoes to fill," Walz complemented, "[Kurt] has been a big part of Utah golf for a long time…golf is a significant part of his life and he's lived that part of his life very well." Walz continued his expression of respect while discussing the volunteers. "They're amazing! Working for cheeseburgers and working 14-hour days sometimes out of love for the game is incredible." Point being, Stew Walz doesn't want to shake things up. He wants to see this association grow as it's been growing.
As Walz discussed his goals for the year, three main ones came up:
Expanding competition opportunities to players of all handicaps
Continue being an organization that runs premier tournaments
Expanding the number of people who play the great game of golf
The players in Utah play at a high level. Many have been witnesses of this as they attend tournaments, or see scores posted, or attempt to play in a tournament themselves. Walz wants to see these players satisfied, of course. However, he wants to also give the less premier players the opportunity to compete. Getting higher handicaps out competing may not appeal to viewers of the game, but it's a fantastic idea to anyone who's looking at their handicap praying it gets below 10 at some point. Of tournaments Stew said, "Look at how well all the tournaments came off during this season of Covid. That's the work of the staff. It's not the board that does that work." Another thing he made sure to say again was that he wasn't going to change anything. "It already works!" he explained. He believes the UGA will continue to grow, as it has, by itself because of how it has been established by the staff and those before him.
When people come into a position such as this, the word legacy comes up. What will you leave? How will you be remembered? When asked about what he'd want people to remember about his presidency he responded calmly and thoughtfully. Saying, "That the UGA continued to be a premier organization for the advancement of golf in Utah as it's continued to be." Again, Walz has a "don't fix what's not broken" mentality to this position, his responses are evidence of this. He described the purpose of the Board of the UGA as follows, "The board of directors does not exist to run the UGA. The board of directors exists to provide guidance and help the staff do their job." With this definition and a supreme love for the game of golf, specifically golf in Utah, it does seem like the UGA is in great hands this upcoming year.
Fun facts about Stewart Walz:
Stew has played Bandon Dunes three times.
His lowest score is a 68.
He has shot five hole-in-ones
The best place he's ever played is Great Britain (loves oceanside golf)
Served as the president of Hidden Valley Country Club (his home club)
Loves to ski
Favorite dessert is chocolate mousse but says, "If ice cream didn't exist, I'd be skinny."