News
Check out what has been happening in Utah Golf.
Time of Their Lives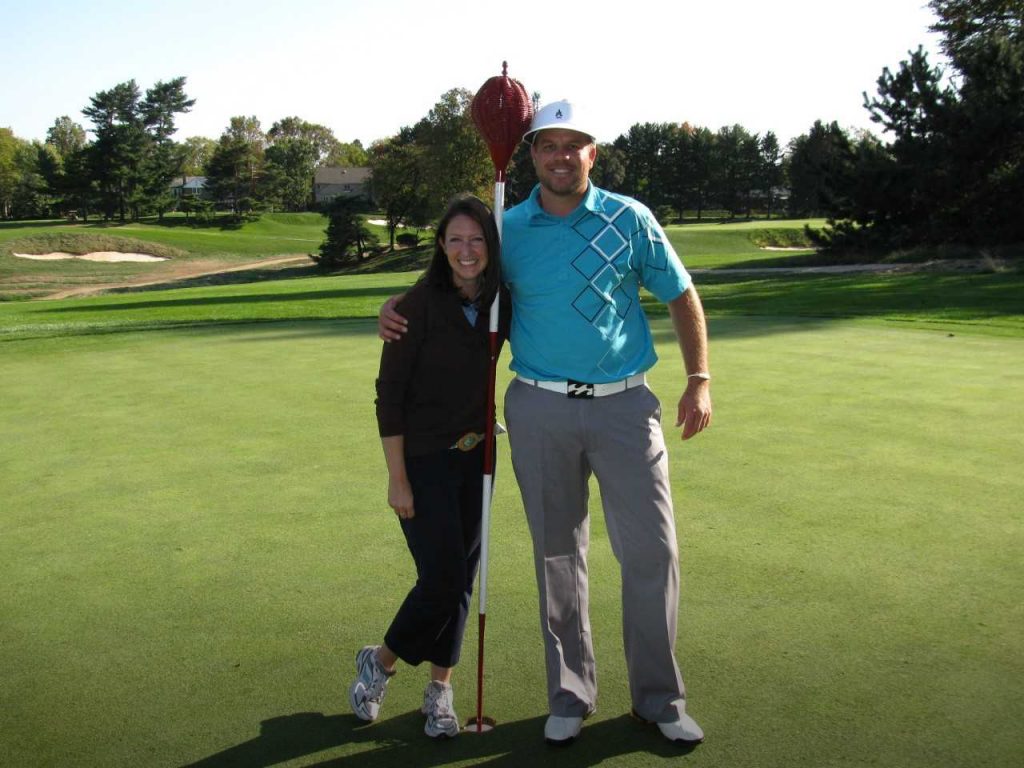 By Tom Mackin, Contributing Editor, Troon magazine
When East Coast natives Lindsay and Neil Maurer got married in 2003, they knew they were about to embark on a golf-related adventure. They just didn't know that road would take them to Utah where they are now the first married couple in Troon history to work as general managers at Troon-affiliated facilities.
After playing tennis at the University of Louisville, Neil started working at Eagle's Landing Golf Club in his native Maryland and then in 2004 embarked on a five-year plan to play professionally with financial backing from sponsors and Lindsay as his full-time caddie.
"Either I would make it or come back to being a PGA professional," he said. Life on the road playing the NGA Hooters Tour, the Gateway Tour, and the eGolf Pro Tour in the Carolinas brought the couple closer together. "We traveled 60,000 miles a year in a mini-van and stayed at the cheapest hotels we could find," said Neil, 45. "If I played well we would reward ourselves with Taco Bell."
"We spent 24 hours a day, seven days a week together, including hours upon hours in a car," said Lindsay, 39. "We can get through anything together. I wouldn't change that for the world."
But after five unsuccessful attempts to qualify for the PGA Tour, the couple looked for a more stable lifestyle and returned to coastal Maryland. "When I was driving home from my last event, I cried my eyes out," said Neil. "I couldn't tell if I was crying because I was happy or sad. When that was over I knew a new chapter in our life was beginning. We were broke and had maxed out our credit cards. We wanted to start a family in one place and settle down."
The couple and their three children moved to Utah in January 2018 (the day after the Philadelphia Eagles won the Super Bowl, as proud fan Neil quickly points out). "Alpine is a players club with 100 members, including Tony Finau, who have a 4 handicap or less," he said. "Our identity is being a good player's club and that's why I gravitated to the club. I had a lot of common ground with the membership."
Soon after the Maurers arrived in Utah, nearby Thanksgiving Point Golf Club in Lehi joined the Troon portfolio. Lindsay was hired as director of sales and marketing at the public course, and then became assistant general manager before being named general manager last summer.
Read the complete "Time of Their Lives" story in the March issue of Troon magazine, CLICK HERE:
https://mydigitalpublication.com/publication/?m=60540&i=651979&p=12
Photo Credit: Troon