Scotland Tours 2023
UGA Exclusive Member Benefit
Trip Dates: June 3 – 12, 2023
Scotland Tours is a specialist golf tour operator who has been providing high-quality tours and vacations since 1997. A golf tour to Scotland should be a well-planned, fun experience that everyone will enjoy, Scotland Tours will make every effort to ensure your tour exceeds your expectations in every way.
A maximum of 20 spots are available! Book your place NOW with just a 10% deposit!
For more information and questions on Scotland Tour Click Here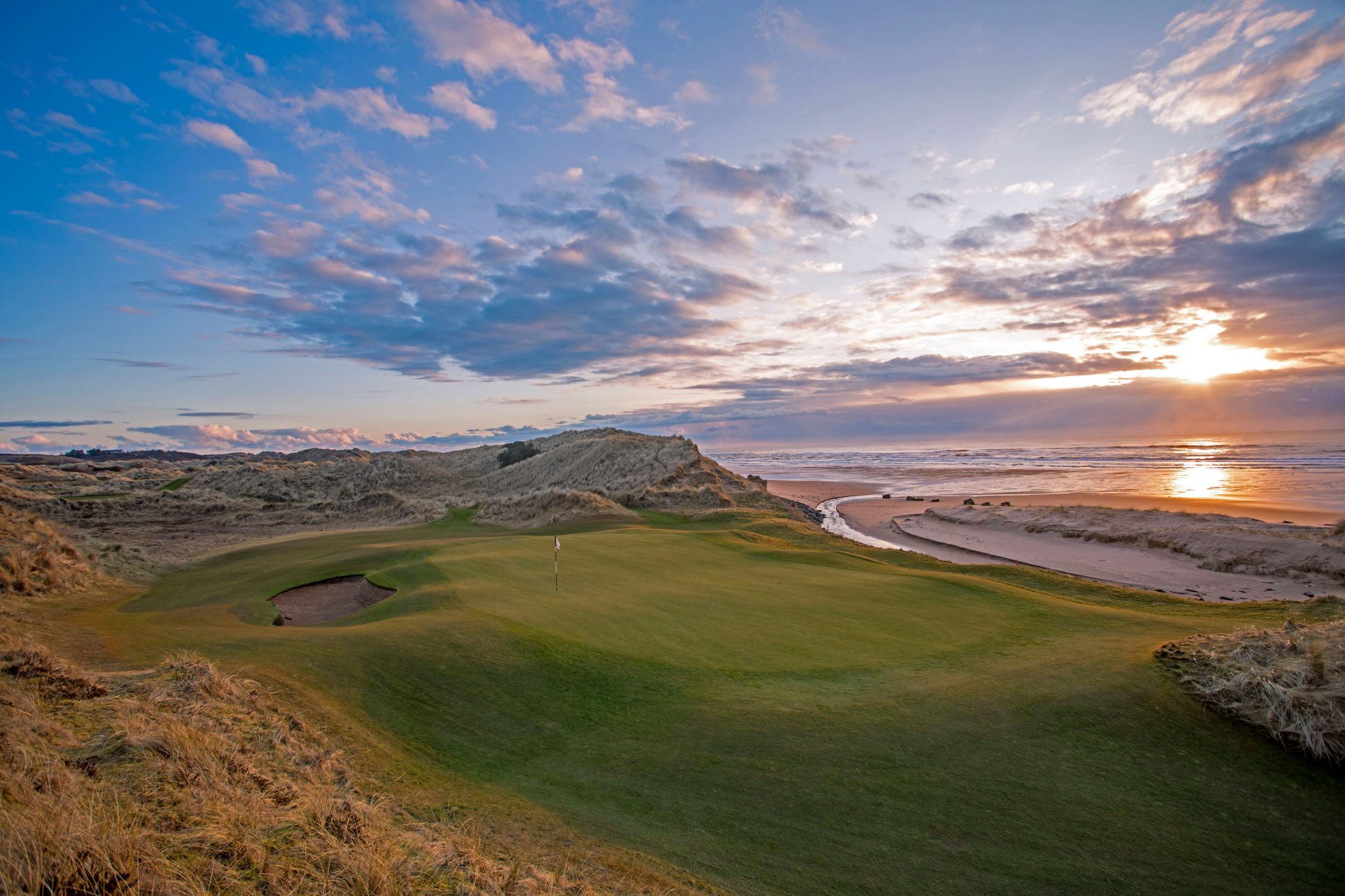 LOOK WHAT'S INCLUDED IN YOUR PACKAGE…
– 9 nights accommodation in the hotels specified
– Breakfast each morning
– 5 dinners during your tour
– 9 rounds of golf on the courses specified
– 1 Complimentary round on the Torrance or Kittocks Courses at the Fairmont Resort
– Tour Manager for the duration of your tour
– Entry to Kingsbarns Distillery tour for 20 persons
– 1 Scotland Tours logo golf shirt for each golfer
– £50 St Andrews Links Voucher for merchandise or additional green fees for each golfer
– £30 food & beverage credit at the Fairmont Hotel
– Introduction to Links golf coaching session with PGA Professional for 20 golfers
– Luxury coach with driver for your tour (services specified above)
– Maps & retail discount vouchers
– Detailed Final Itinerary with restaurant recommendations
– Based on 20 persons in the group sharing 10x double/twin rooms
– Local taxes (VAT at the current rate of 20%)
– Meet & Greet service on arrival in Scotland
– 24hr emergency assistance from Scotland Tours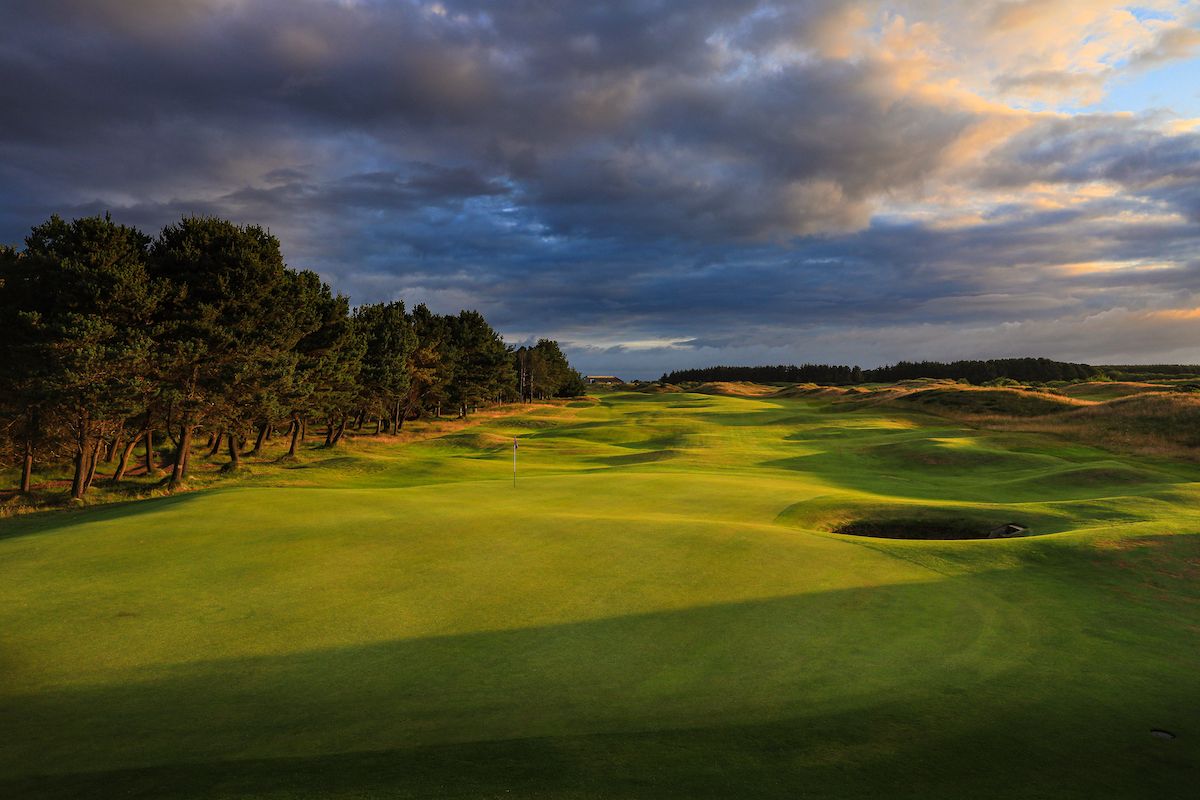 Saturday June 3, 2023
On your arrival in Scotland, a representative of Scotland Golf Tours will be there to meet you, they will introduce you to your driver and you will then travel to the west coast of Scotland, arriving at Dundonald Golf Links where you will enjoy an Introduction To Links Golf coaching session before enjoying 18 holes. This course hosted the 2017 Scottish Open. After golf check into your accommodation.
Dinner Included this evening
Full Day Driver Services Included
Overnight – Ayrshire
Sunday June 4, 2023
Travel to the luxurious Trump Turnberry resort. Here you will play 18 holes on the iconic Ailsa Course, host to 4 Open Championships and one of the most beautiful courses on The Open rotation.
Full Day Driver Services Included
Overnight – Ayrshire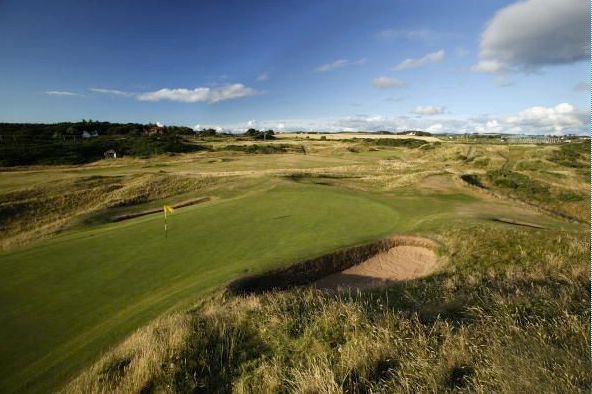 Monday June 5, 2023
Today, make the short journey to the 2016 Open Venue; Royal Troon Golf Club which saw one of the finest duels in recent Open history between Stenson and Mickelson on its famous Old Course, host to 9 Open Championships. It returns here in July 2024.
Full Day Driver Services Included
Overnight – Ayrshire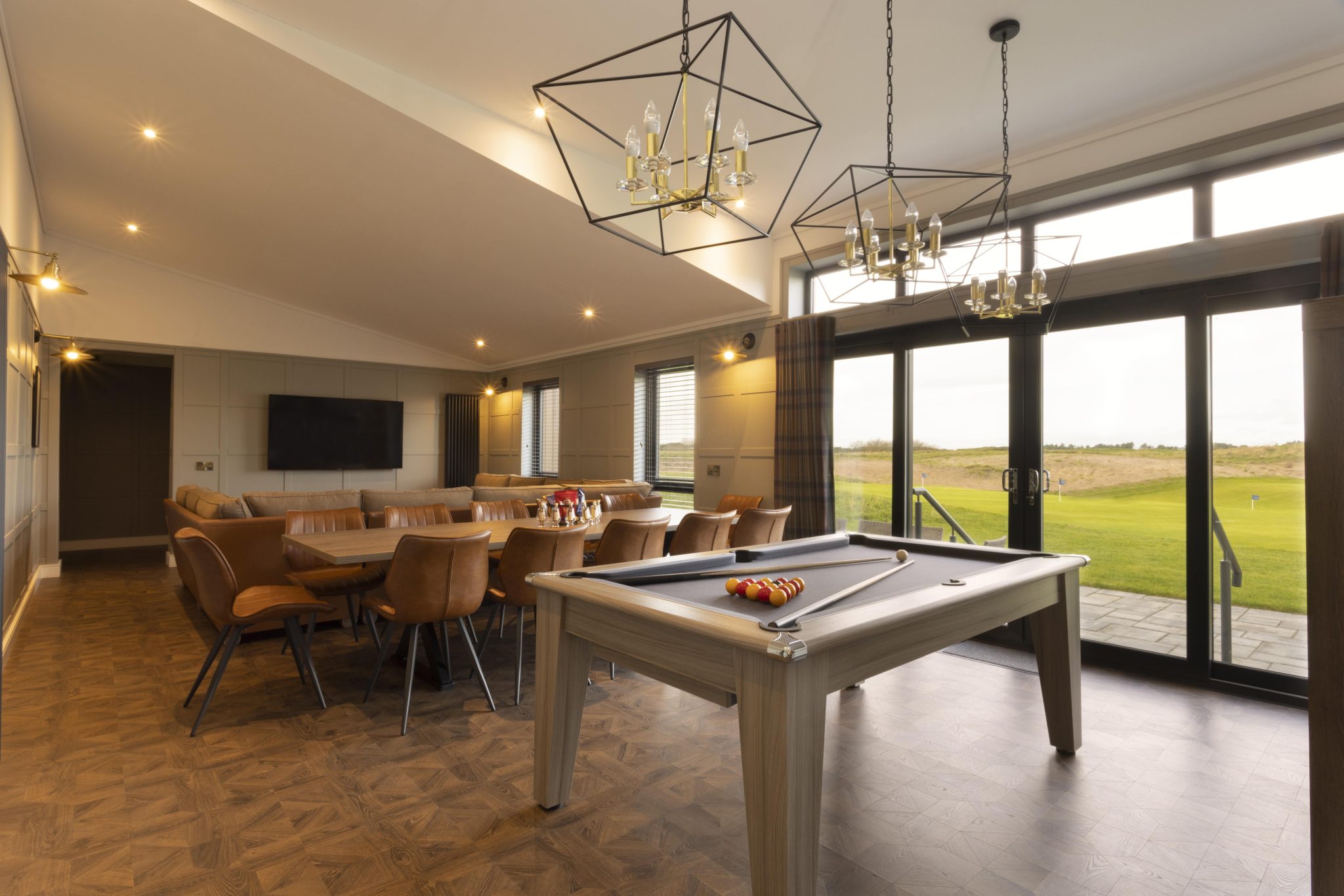 Tuesday June 6, 2023
This morning check out of your accommodation in Ayrshire and travel north to the prestigious Royal Aberdeen Golf Club where you will play an afternoon round on the historic Balgownie Course. Host to the 2014 Scottish Open, which was won by Justin Rose, this golf club is the 6th oldest in the world.
After golf check in to your next accommodation and dinner is included here tonight.
Dinner Included this evening
Full Day Driver Services Included
Overnight – Aberdeen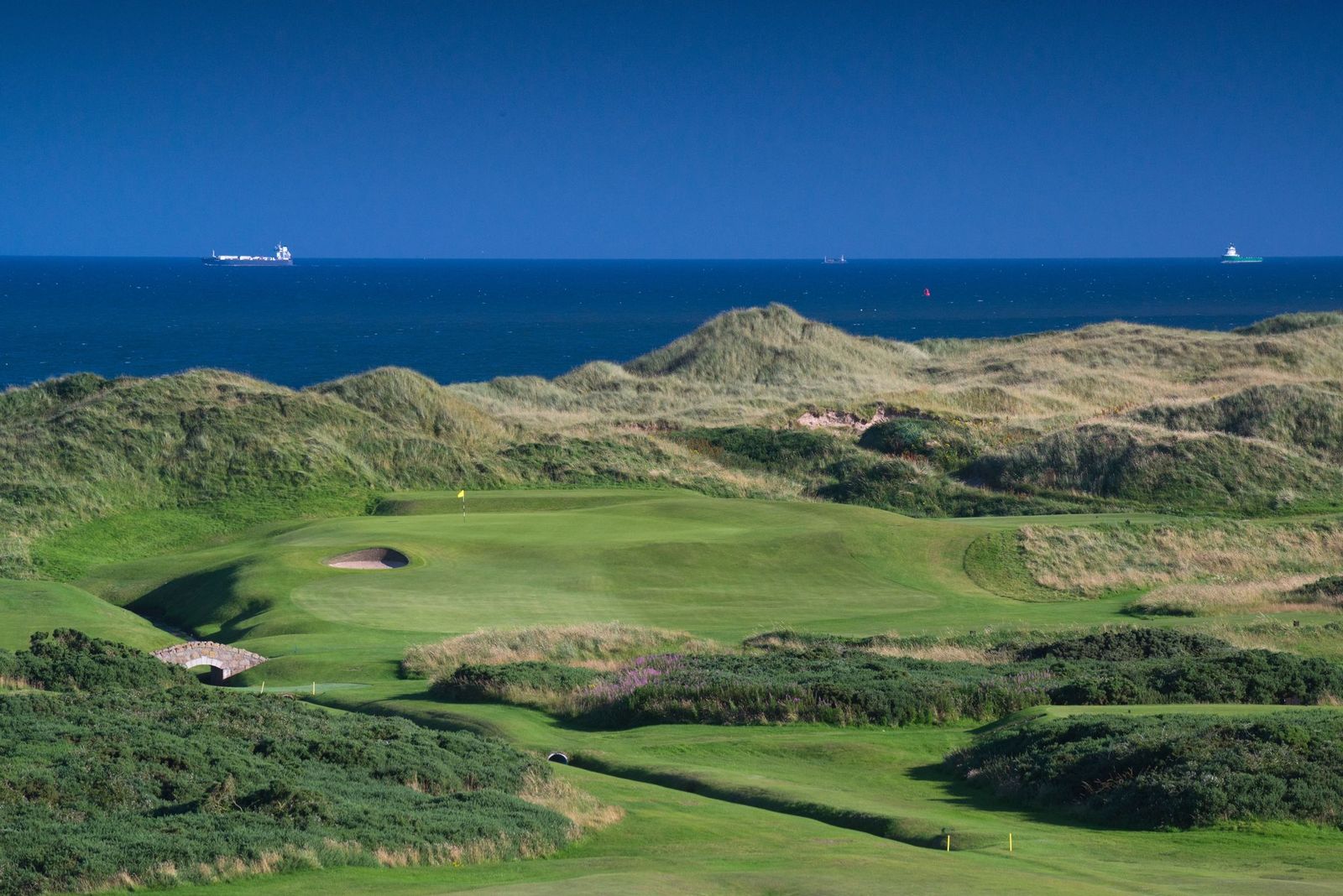 Wednesday June 7, 2023
Today enjoy 18 holes at Cruden Bay Golf Club, a traditional Scottish links golf course originally designed by the legendary Old Tom Morris of St Andrews. This old fashioned links gives you links golf at its best, creating unique challenges and demanding the skills of power, placement and fine judgement.
Full Day Driver Services Included
Overnight – Aberdeen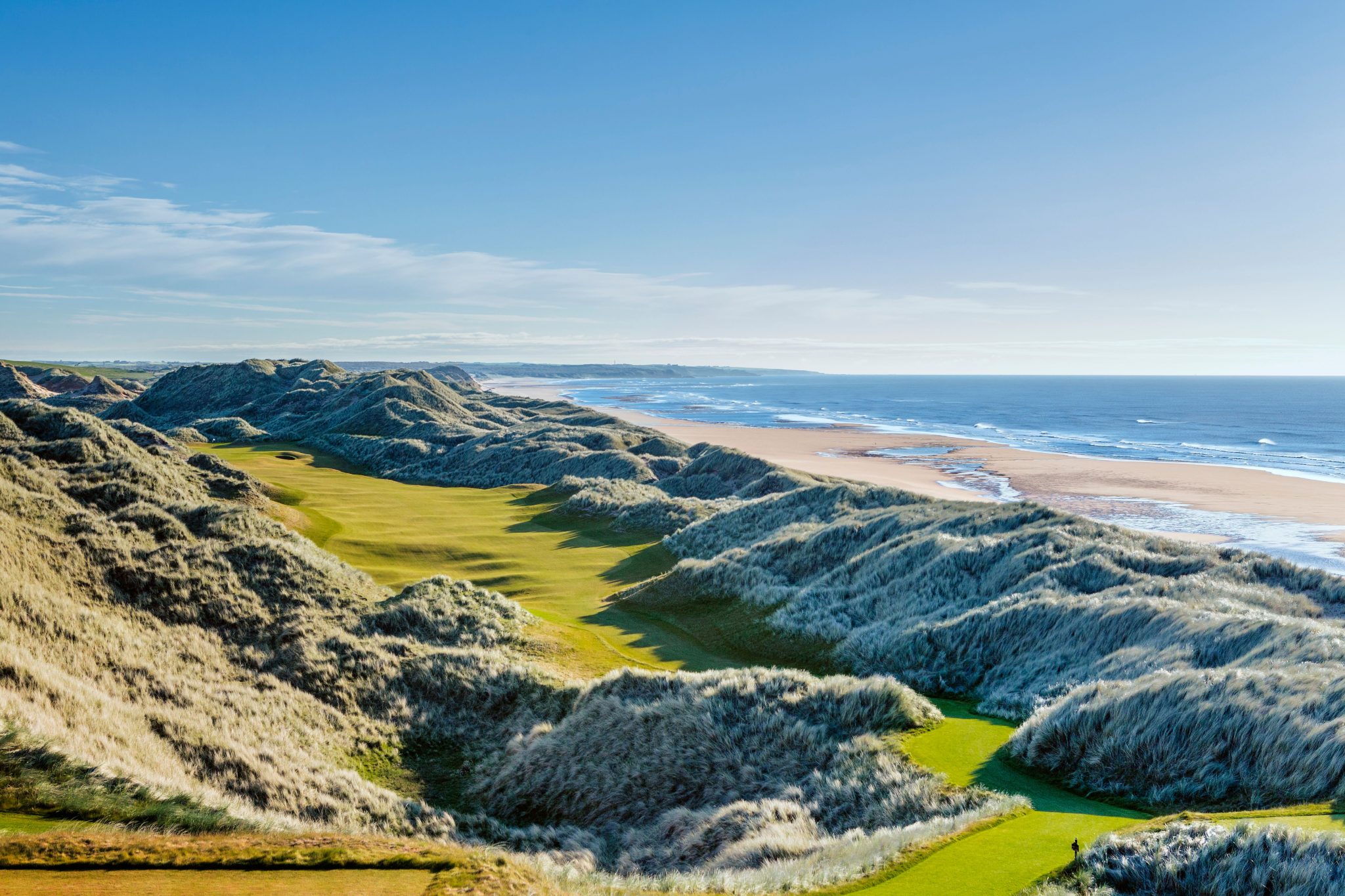 Thursday June 8, 2023
Today will see you enjoy 18 holes at the impressive Trump International Golf Links, Aberdeen. Since its opening in 2012, this course has quickly grown a reputation of being one of Scotland's toughest golf courses.
Full Day Driver Services Included
Overnight – Aberdeen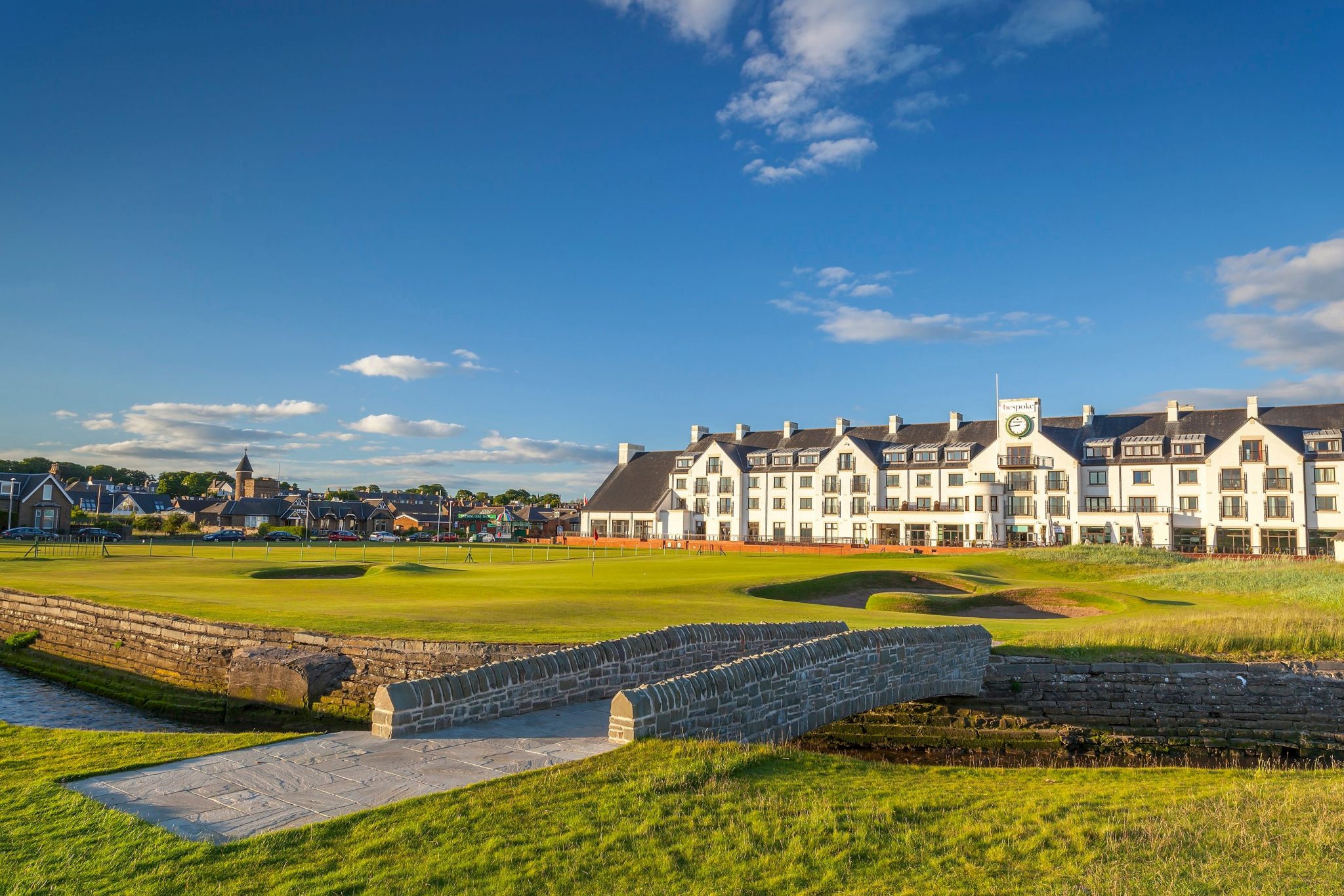 Friday June 9. 2023
Check out of your hotel in Aberdeen and start the journey south. You will arrive at the 2018 Open Championship Venue; Carnoustie Golf Links. Here you will tackle The Championship Course, arguably the toughest course on The Open Championship rotation and host to 8 Open Championships. After golf, travel to every golfer's haven, the 'Home of Golf'; St Andrews where you will check into your hotel. Dinner is included in the hotel this evening.
Dinner Included this evening
Full Day Driver Services Included
Overnight – St Andrews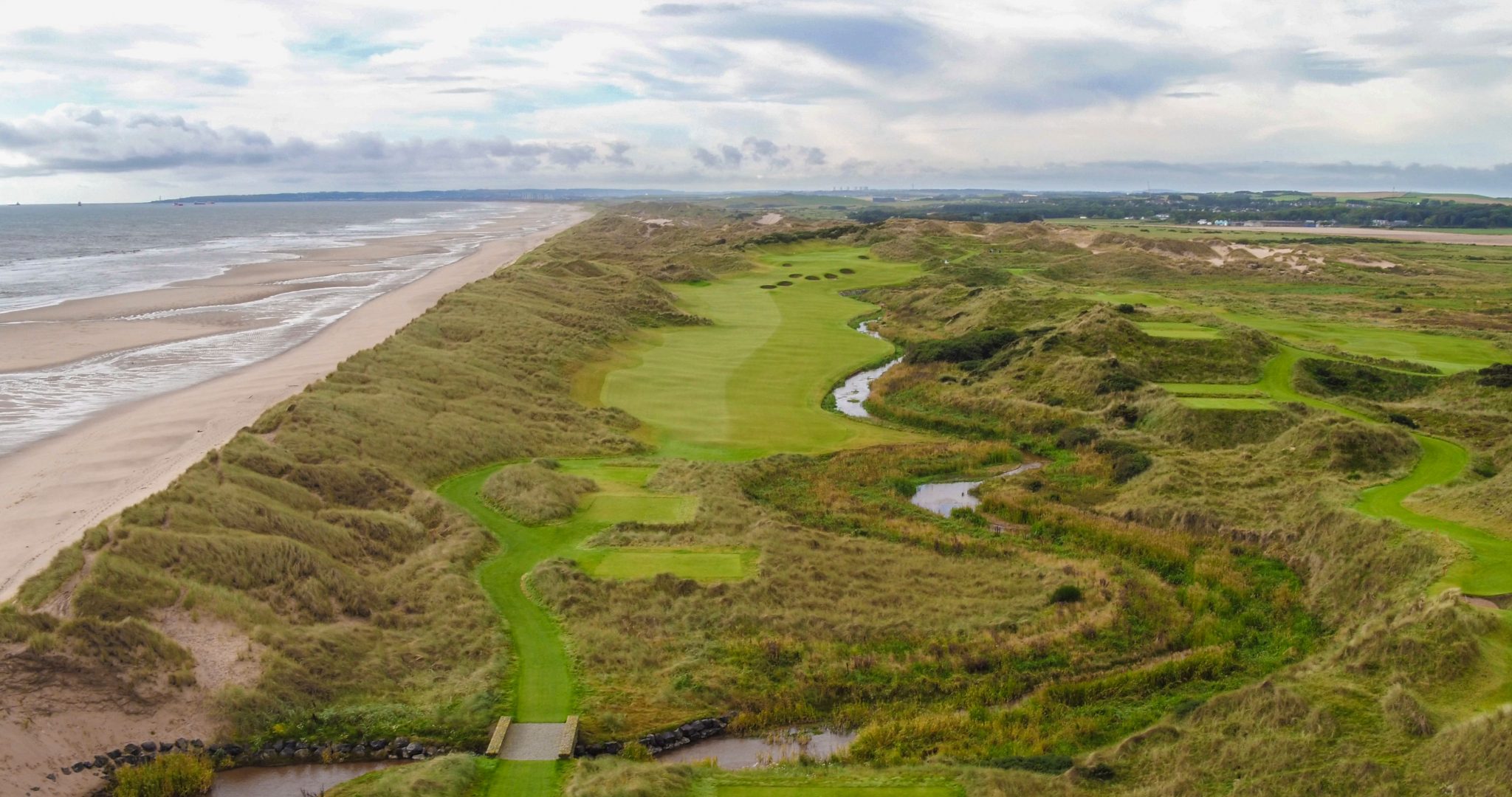 Saturday June 10, 2023
Today you will enjoy a round on the newest addition to the 'bucket list' golf courses in Scotland; Dumbarnie Links. This course only opened in May 2020 and has already generated considerable excitement amongst locals and worldwide visitors which resulted in it hosting the Women's 2021 Scottish Open.
Full Day Driver Services Included
Overnight – St Andrews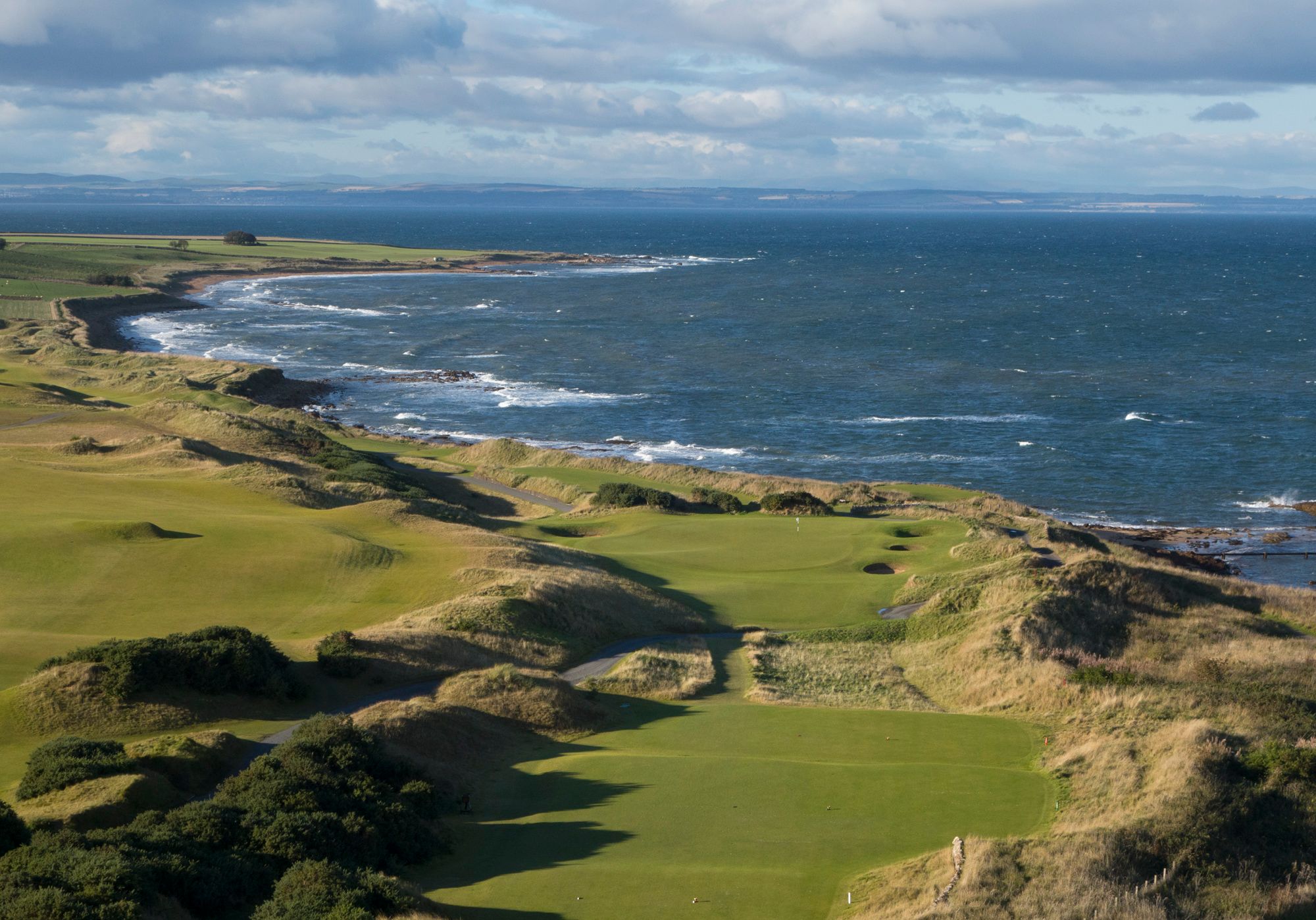 Sunday June 11, 2023
Will see you play a round of golf in one of the most beautiful courses in the region; Kingsbarns Golf Links. This course features annually in the Alfred Dunhill Championship alongside The Old Course and Carnoustie and recently played host to the 2017 Ricoh Women's British Open. After golf, you may wish to visit the nearby Kingsbarns Distillery for either a whisky or gin tour and tasting.
Dinner Included this evening
Full Day Driver Services Included
Overnight – St Andrews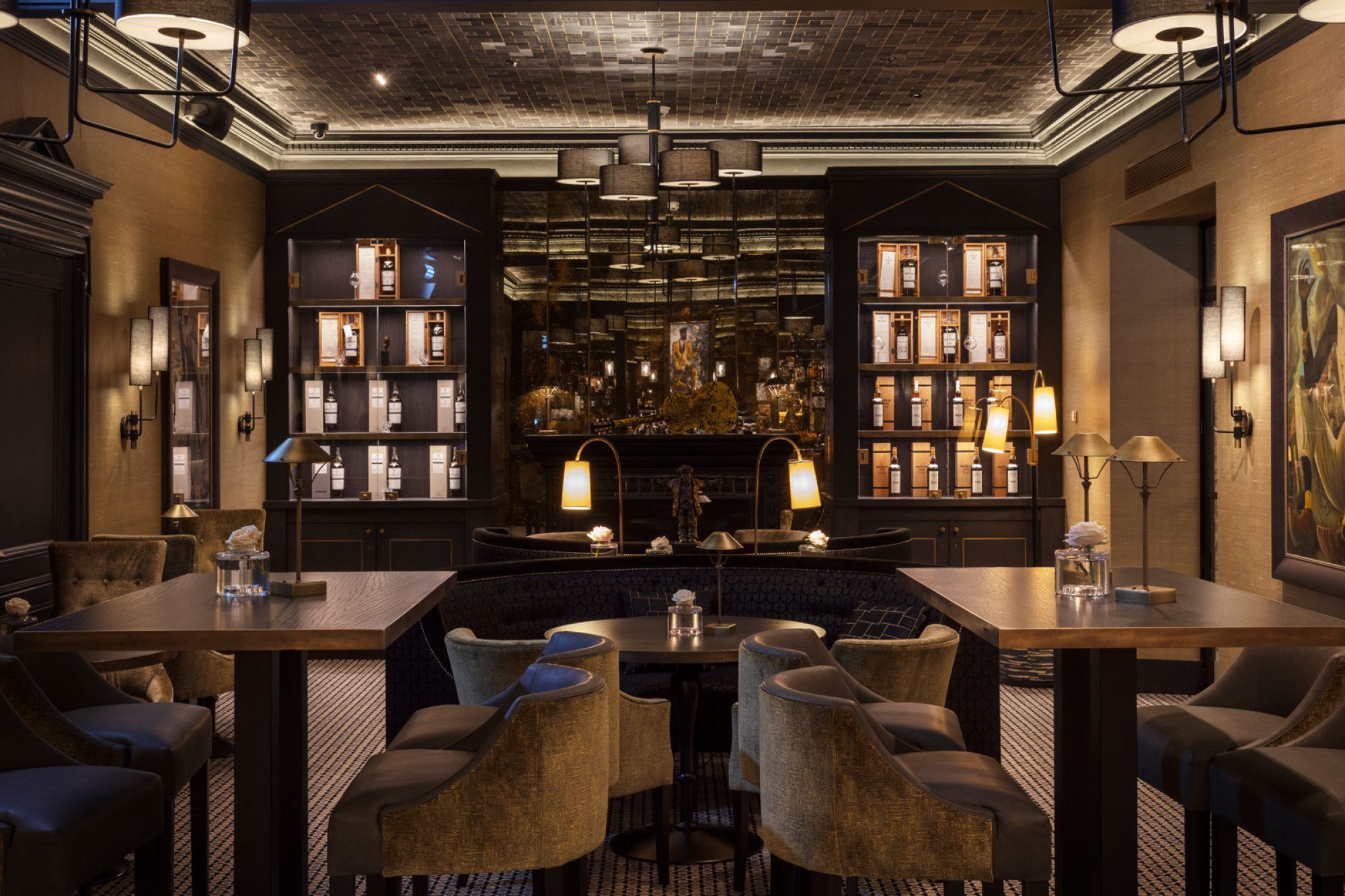 Monday June 12, 2023
Check out of your hotel in St Andrews and return to the airport, where you will take your departing flight home, taking with you fantastic memories of a wonderful Scottish vacation.
Airport Transfer Included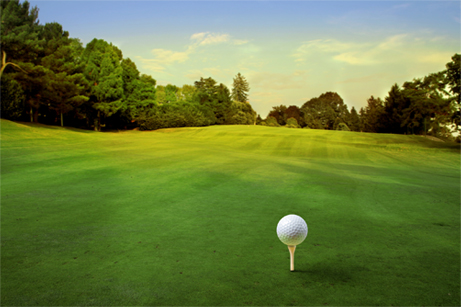 Items Not Included
Flights, lunches & dinners (except where stated), drinks, entrances to places of interest, travel insurance, incidentals charged to your room, drivers tips and any other items not mentioned in the itinerary.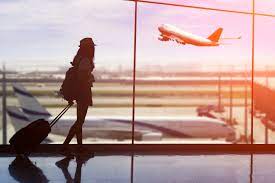 Travel Insurance
We strongly encourage all clients to purchase travel insurance cover should you need to cancel due to accident, illness or other insured events. Please purchase this after paying your initial deposit for your tour. You can buy this in your home area as it is better value than us trying to buy it for you in Scotland.
Payment Information sharing single occupancy
Total Cost Per Person Sharing GB£6410 £7105
Commitment Fee Due 10% GB£640 £710
Date Deposit Due At time of booking
Amount of Deposit Due 25% GB£1605 £1776
Date Deposit Due 1 June 2022
Amount of Balance Due 65% GB£4165 £5329
Date Balance Due 8 April 2023
WHAT ELSE DO I NEED TO KNOW?…
Payment Options
We offer several payment options to choose from. Everyone in the group may choose their payment option. You are invited to make payments earlier than the dates stated if you consider the exchange rates to be in your favor on the day you authorize the payment.
1. 10% commitment fee at the time of booking, 25% deposit on or before 1 June 2022 and 65% balance 8 weeks prior to arrival as described above.
2. 3% discount if you pay the full tour cost when you book your tour.
3. 2% discount if you pay the full tour cost before 1 June 2022.
4. Monthly Payments are available on request (Please contact your Tours Specialist for further details).
Ready to Book?
A maximum of 20 spots are available! Book your place NOW with just a 10% deposit!

Each person will be asked to pay their deposits and balances to us directly to secure their place on the tour. We have 2 ways to pay the deposits. If you need help with either of the choices below, please contact your tour specialist who will be happy to assist you.
Pay by the bank: Often the best rate of exchange is when you pay by international bank transfer. Please see our bank details below:
Bank Royal Bank of Scotland
Branch 23 Rosslyn Street Kirkcaldy KY1 3HW Fife Scotland
Account Name Scotland Tours Ltd – Clients Account
Reference Number T21473
Sort Code 832424
Account No. 00202390
IBAN Number GB80 RBOS 8324 2400 2023 90
Swift Code RBOS GB 2L
Pay by credit card: To pay by credit card, click here – please include your Tour Number below:
Please be sure to carefully enter your credit card number, expiration date, and the CCV number (the 3-digit number on the back of your card).
*Pre-authorisation of foreign transactions is often required. Please contact your credit card provider before making payments.
The Booking Process
Confirm payment option and agree to a payment plan.
An itinerary will be posted on the AXUS Travel App after confirmation of your bookings with details of your reservations.
The Final Itinerary with a day-by-day breakdown is posted on the AXUS Travel App around 3 weeks before your vacation begins. Our representative will supply any maps, vouchers and tickets appropriate to your tour on your arrival in Scotland. If a paper copy of the Final Itinerary is required, we will be pleased to supply this on request.
For questions and more information on booking your Scotland Tour Trip
Please fill out the Scotland Tour Information Form Click Here
Someone from Scotland Tour will be in touch with you shortly!
BESPOKE TOURS
In addition to providing UGA members with a group tours program, Scotland Tours also specialize in designing bespoke tours taking into account your preferred dates of travel, budget and golfing ambitions, for groups from as small as just 4 people.
You have the options of:
– selecting style of accommodation and standard that suits you– 3,4, 5-star hotels , resorts, apartments, cottages, castles etc
– selecting how many games of golf you wish to play on some great links or parkland courses
– selecting any other leisure activities, you wish included in your trip
– a self-drive tour, with large comfortable vehicles that include GPS, or with your own driver/guide in a high quality minicoach or larger vehicle
– non golfers itinerary / family groups etc.
– itinerary planning service
– you can journey round Scotland as well as England, Ireland and Wales – see the country, maximize the experience.
If you would like information on this, please complete the booking form and one of their staff will be in contact very soon. To obtain more information on this and other services they offer, please view their web site – scotlandgolftours.com