Gold and Silver Packages
Looking for a little something extra to go along with your UGA Membership? Add on a Gold or Silver package during the renewal checkout process.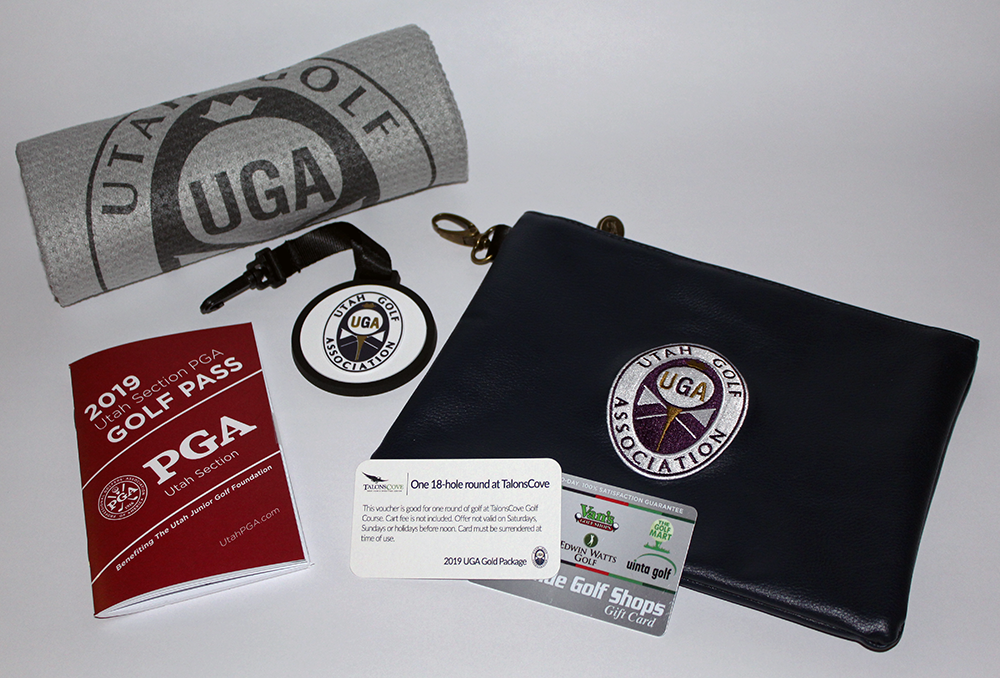 Gold Package – $160
UGA Membership
2019 Utah Section PGA Passbook
$20 Uinta Golf Gift Card
Round of golf at TalonsCove
Zippered Valuables Tote
UGA Bag Tag
UGA Golf Towel
Sales tax and shipping included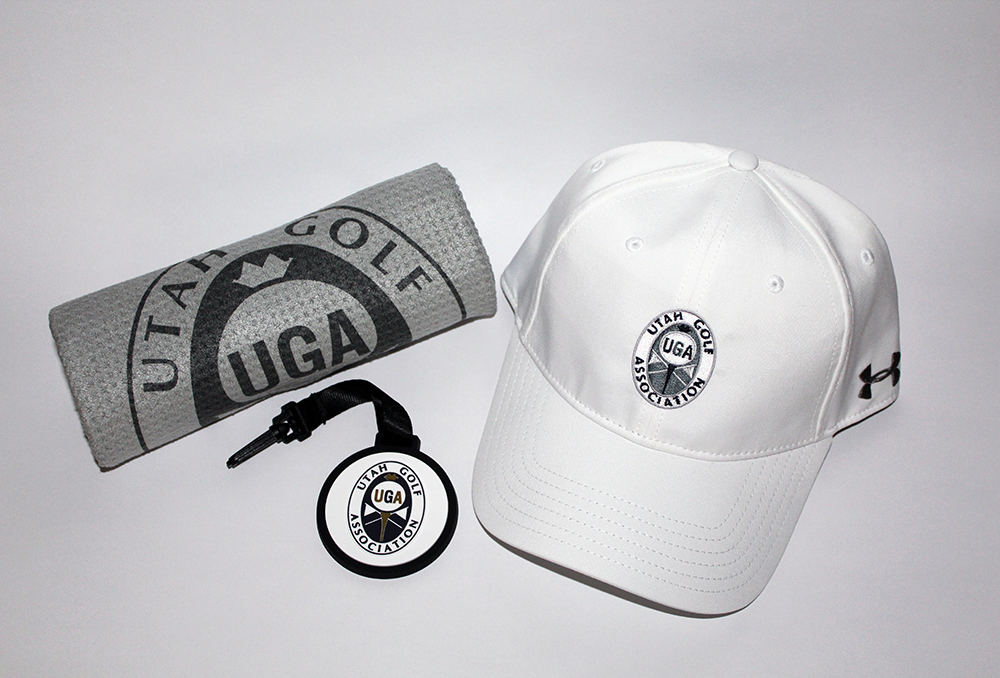 Silver Package – $70
UGA Membership
UGA Golf Hat
UGA Golf Towel
UGA Bag Tag
Sales tax and shipping included
How do I get one?
A Gold or Silver package can be added to your cart when you join or renew your membership for the year.
Click here to Join or Renew
Update your contact information
Select your membership type and add a Gold or Silver Package
Enter your payment information and complete the checkout process
You will receive an email confirming your purchase
Your Gold or Silver package will be shipped in 3-5 days
Your UGA membership card will arrive in the mail separately
Questions or concerns? Email info@uga.org for more information.