News
Check out what has been happening in Utah Golf.
Looking for winter competition, Long heads to the JGAA
By Randy Dodson
Prepping for the upcoming Utah amateur golf season Lone Peak High's Berlin Long and sister Aadyn made the trip to the Junior Golf Association of Arizona's Winter Classic at Grandview Golf Club in Sun City, Arizona.
Aadyn, playing in the 13-14 year old division finished in sixth place while big sister Berlin brought home 15-18 Girls Championship first place trophy.
Berlin, a 2022 graduate of Lone Peak, shot two rounds of 75 for a 6-over 150 total defeating Chandler, Az. Hamilton High School senior Joy Callinan by a stroke. Callinan won the Arizona Division-1 State High School Championship last month at Omni Tucson National, the same championship that included 2019 Utah Women's State Amateur champion Grace Summerhays.
The Winter Classic was the first JGAA event for Long who, in the past, has competed in Future College Golfers (FCG) events throughout the winter months in preparation for the upcoming spring Utah girls high school season.
The JGAA, an equivalent of the Utah Junior Golf Association, offers large, highly competitive tournament fields and of course some pretty great winter weather. Long is currently ranked 97th nationally and will likely move up after this win on the American Junior Golf Association's  Junior Golf Scoreboard. (Click here: https://tinyurl.com/uwpt4vv )
Berlin's mother Courtney said the course was tough and at 6,300 yards long, similar to women's collegiate events and she feels Utah's top girls are "every bit if not better" than the best girls in Arizona. "Utah doesn't get enough credit in junior golf," she said. "Overall though, their field is much deeper."
As Utah's girls golf programs continue to grow, more and more of its top players are finding places to play outside of Utah during the winter months in events offered by the FCG, JGAA and junior golf associations.
According to Berlin, "It is hard during the winter to make sure I am getting better and practicing as much as I can when I am not able to get to the golf course every day. It was good to see that the work I am putting in during the off season is helping me to improve and continue to play well."
Click here to see complete results from the JGAA Winter Classic:  https://jgaa.bluegolf.com/bluegolf/jgaa19/event/jgaa1937/contest/17/leaderboard.htm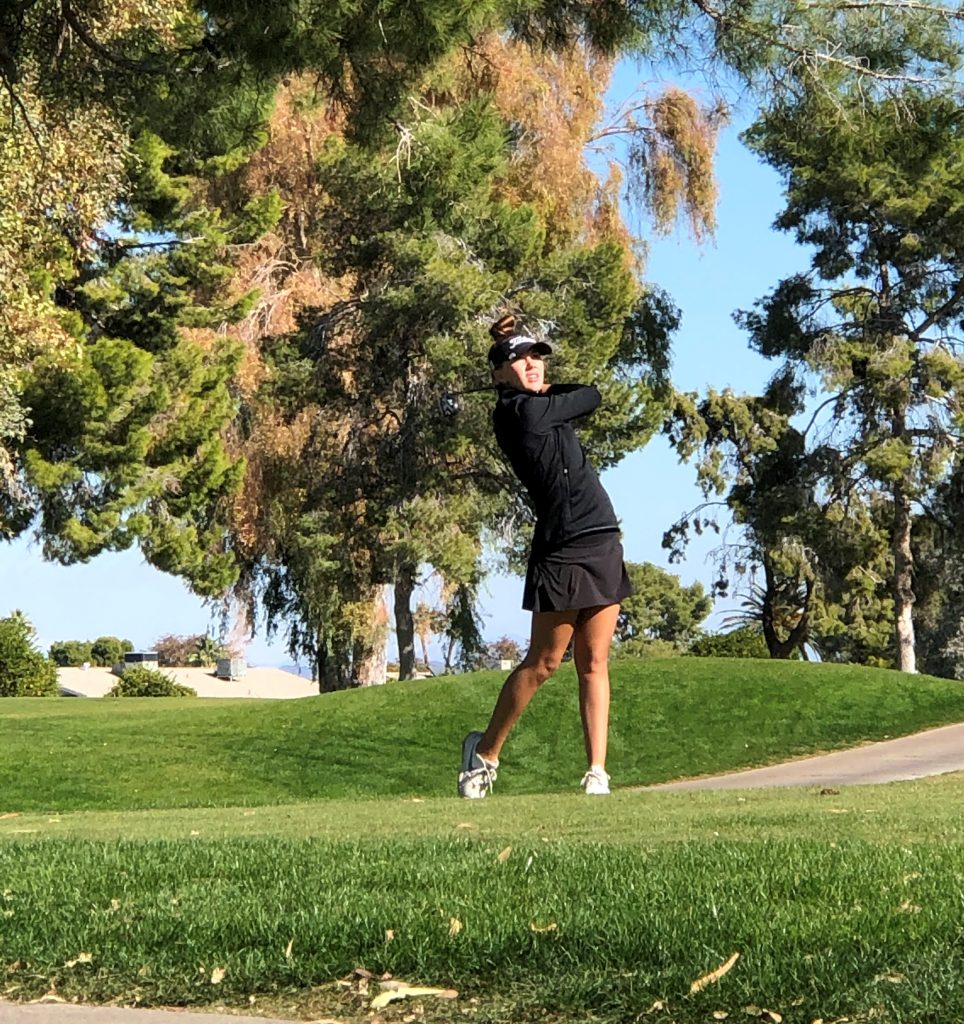 Photos courtesy of Berlin Long family
News
Check out what has been happening in Utah Golf.
What you need to know about the World Handicap System
If you have been plugged into the golf world over the past 12 months you have likely heard that there will be a new handicap system taking effect in January of 2020.  As the weather begins to cool off, it is time to get educated on the changes coming next year.
First, it's important to have a little background on the World Handicap System (WHS).  Golf already has a single set of playing Rules, a single set of equipment Rules and a single set of Rules of Amateur Status overseen by the USGA and The R&A. Over the course of the past few years, the six major handicap systems around the world have been collaborating to create a single set of Rules for handicapping.  Beginning in January, their work will be on full display with the rollout of a unified handicap system where everyone around the globe will be working within the same parameters when posting scores.
Well that all sounds nice but what does it mean for you and your handicap?  Let's dive into what you need to know and what you can expect to happen to your handicap when the calendar rolls over.
Will my index change?
It is likely given the changes within the calculation your handicap will change slightly.  In WHS, only your best 8 of 20 scores will count towards your handicap versus your best 10 in the current USGA system.   However, the old 96% multiplier will no longer exist so determining your handicap just got a bit easier.  If you are interested in what you handicap will look like in the new WHS, click on the WHS banner in the e-revision you receive from the Utah Golf Association and it will tell you what your index will be next year!
You need to know your Course Handicap!
In the new system, your Course Handicap will represent the number of strokes a player receives in relation to par of the tees being played versus in relation to course rating.  Beginning in 2020, Course handicap values will change more from tee to tee, as the will represent the number of strokes to play to par.  This new calculation will allow players to compete from different sets of tees without an additional adjustment.  Players will also use their course handicap to determine Net Par and Net Double Bogey for score posting purposes.  Don't like math? Just download the GHIN app and we will calculate everything for you!
Net Double Bogey
The days of equitable stroke control (ESC) are over, but you will still have a maximum score per hole that you are allowed to post for handicap purposes.  Regardless of handicap, everyone will calculate their maximum hole score the same way.  The calculation is as follows: Par (of the hole) + 2 strokes + any handicap strokes received.  Or simply double bogey plus any strokes received.  This is why it is so important to know your playing handicap!
How soon should I post after playing?
Scores should be posted in the same day for multiple reasons.  The first and most important reason is the Playing Conditions Calculation (PCC).  What is that? Not every day is 'normal', factors such as weather and course setup can change the way a golf course plays.  The PCC compares scores against expected scores for each course, if scores submitted that day match expectations, no adjustment is made.  However, if scores are significantly better or worse, the calculation will automatically adjust differentials accordingly.  In addition to the mathematical change, your handicap will no longer be revised on the 1st and 15th of each month, they will be revised daily.
Safeguards in the system…
There are multiple safeguards in the new system that will help to ensure a player has an accurate handicap.  The WHS will limit extreme upward movement with a soft and a hard cap on a player's handicap.  A soft cap applies and reduces the value of any increase over 3 strokes by 50%.  A hard cap applies when a player has reached a maximum of 5 strokes above their low handicap index and no further upward movement will take place.  Another safeguard is the exceptional score reduction.  If a player shoots an exceptional score their handicap will be adjusted one or two strokes depending on their score.
Am I good enough to have a handicap? How do I get one?
Everyone is good enough to have a handicap! In the new WHS, the maximum handicap for both genders will be 54.0 instead of 40.4 for women and 36.4 for men.  Establishing a handicap is faster and easier than ever, head to UGA.org to join and get a GHIN number.  Once you have your GHIN number you only need a total of 54 holes to generate a handicap index.  Do you only play 9-hole rounds? That isn't a problem, 9-hole scores will be combined in the system to produce an 18-hole score.
The new World Handicap System is making the game more inclusive and enjoyable for all.  If you are looking to establish a handicap or renew your membership visit UGA.org. If you are interested in learning more visit WHS.com, the USGA website or follow the Utah Golf Association on social media for short videos and other resources.
News
Check out what has been happening in Utah Golf.
Yongyuan Wins Individual Title At Classic Club
PALM DESERT, Calif. — Behind an individual title from sophomore Chanikan (Pluem) Yongyuan and a third place finish by Kamonwan (Poy) Prasurtwong, the Thunderbird women's golf team finished in second place as a team at the 2019 Wyoming Cowgirl Desert Intercollegiate at The Classic Club.
The T-Birds shot a 926 (297, 313, 316) as a team to finish just one shot behind Cal Poly, who shot a 925 (301, 297, 327).
"We gave ourselves a really good shot at winning the golf tournament today, and even though we just missed out on the team title we're really proud of the way we played this weekend," SUU head coach Richard Church said. "It was a long week of golf for the team but they proved they're a force to be reckoned with as we move on in the season."
This is the highest finish to this point of the 2019-20 campaign for the Lady T-Birds.
Yongyuan claimed her third career individual victory by shooting a 219 (69, 76, 74) over the course of two days in Palm Desert. She finished two shots clear of UTEP's Valeria Mendizabal, who shot a 221. She now has 11 career top-10 finishes to her name as well.
Right behind Yongyuan was Prasurtwong, who shot a 223 (74, 74, 75) to finish in third place on the leaderboard after two very consistent days.
This marks Prasurtwong's highest finish since she tied for second place at the 2018 Pizza Hut Lady Thunderbird Invitational.
Launa Wilson finished third for the T-Birds with a 243 (77, 84, 82) while Tori Thomas had a 247 (77, 80, 90) over the course of three rounds. Lexi Hamel carded a 256 (88, 83, 85) over the two days of competition.
Playing as individuals, Kyla Smith shot a 256 (76, 89, 91), Hayden Harris shot a 264 (80, 88, 96) and Bailia Milne shot a 275 (91, 93, 91).
The Lady T-Birds will wrap up their Fall Season at the New Mexico State Aggie Invitational, which will run from October 7-9 in Las Cruces, New Mexico.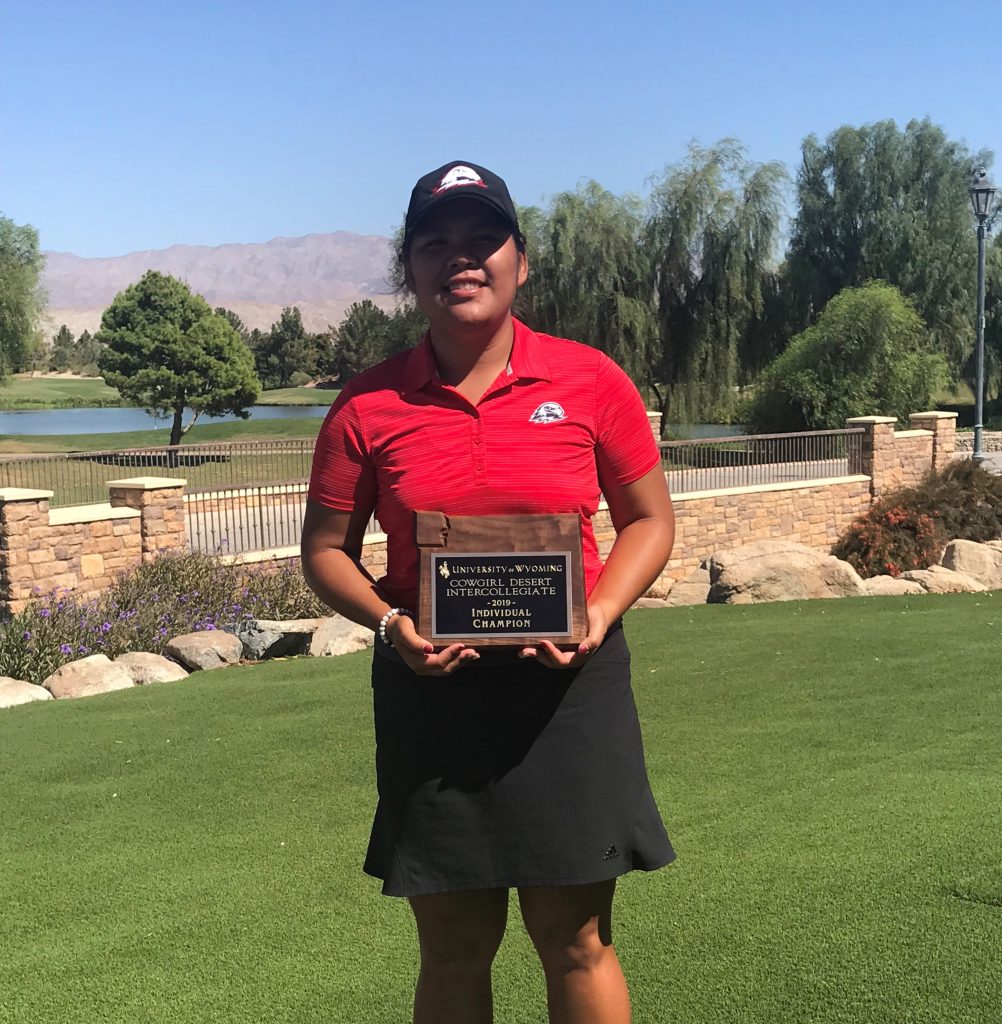 News
Check out what has been happening in Utah Golf.
Sub-Regional Drive, Chip & Putt Qualifier Sends Junior Golfers to Regionals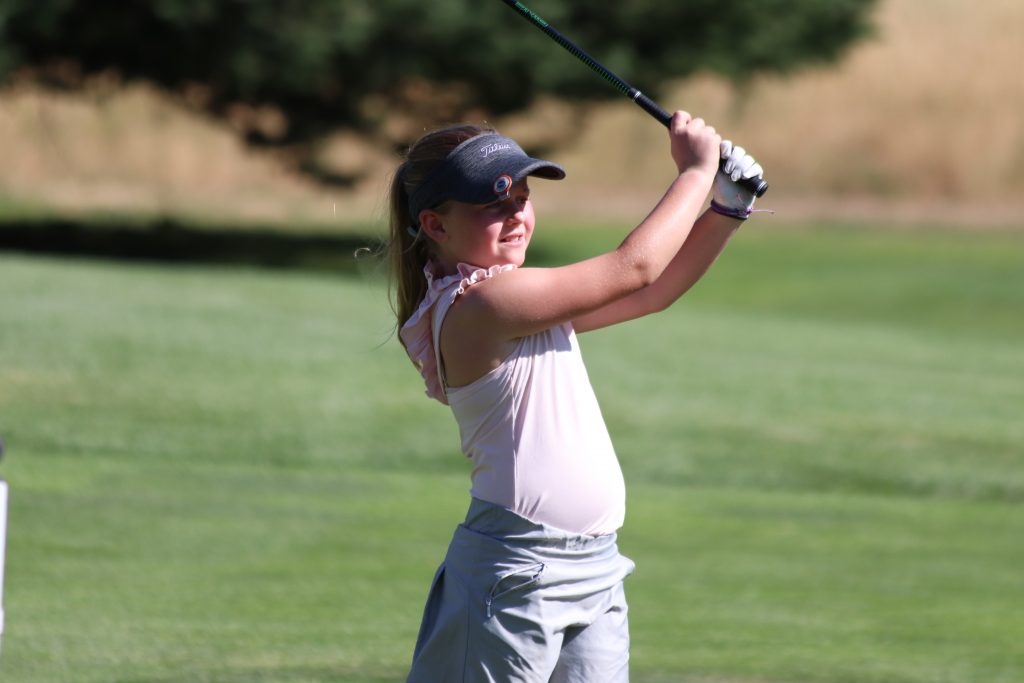 By Jesse Dodson
The Drive, Chip and Putt program, sponsored by the Masters Tournament, the United States Golf Association and the PGA of America, is one of golf's most beloved opportunities for junior golfers. The state of Utah has produced several finalist participants who have hit three drives, chips and putts at Augusta National, thanks to the Local Qualifiers the Utah Section PGA run every summer.
After four Local Qualifiers held at Southgate, Rose Park, Mountain View and Eagle Mountain golf courses, golfers from ages 7-15 had the opportunity to play in the Sub-Regional qualifier at Round Valley Golf Course in Morgan, Utah, where only two golfers from each division would qualify to play in a Regional Qualifier at Torrey Pines Golf Course in San Diego, California on September 21st.
Of the 16 golfers that passed through Round Valley on their way to Torrey Pines, Randli Olsen of South Jordan, daughter of Glenmoor Head Professional Darci Dehlin-Olsen, was the closest to moving onto Augusta, finishing in a tie for first at 81 points in the Girls 7-9 Division, but landed in the first alternate spot after a playoff.
Paige Anae, also of South Jordan, grabbed the second alternate spot from Torrey Pines in the Girls 10-11 Division with a score of 117, three points shy of first place.
The National Finals, hosted at Augusta National Golf Club, will be played the Sunday before the 2020 Masters Tournament and will be broadcast live by Golf Channel.
News
Check out what has been happening in Utah Golf.
Bountiful Ridge Takes State Team Play Championship
Women's Team Play concluded with the champions of each league battling it out for the overall state title.  Each team was represented by eight ladies who played in a net stableford event to determine a state champion.  With a team total of 341 points, the Bountiful Ridge Ladies earned the win in the friendly competition.
For full results on the competition, CLICK HERE
The winners from the four major team play leagues are as follows:
Northern Champion: Bountiful Ridge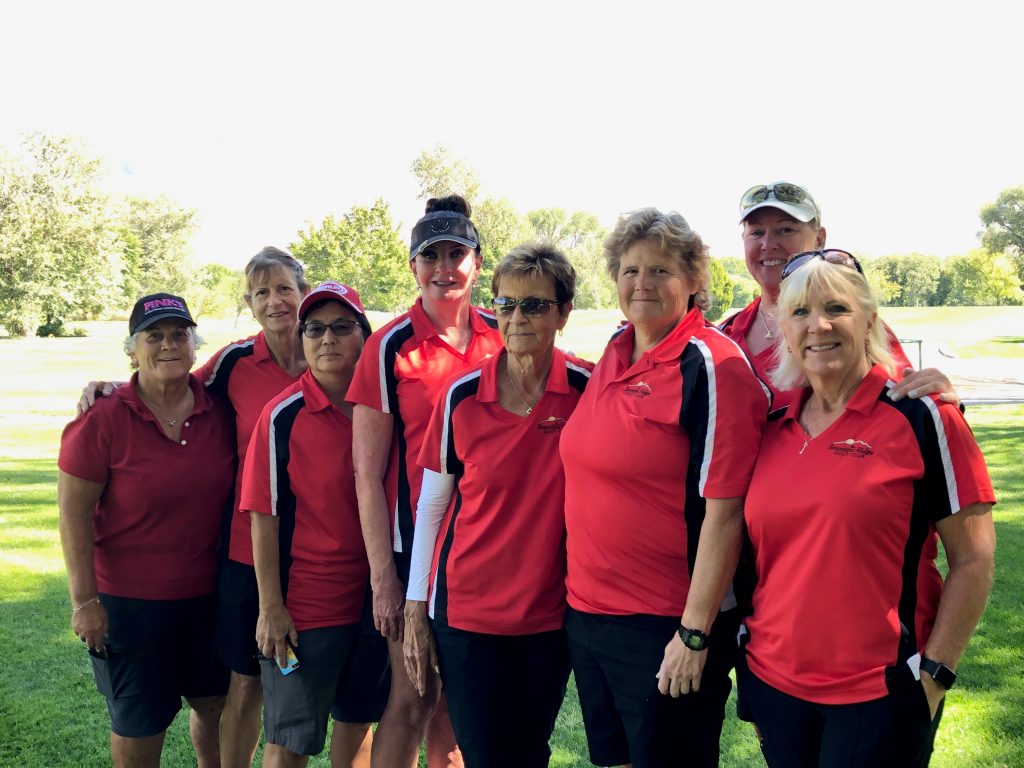 UGA League: Park City Parsavers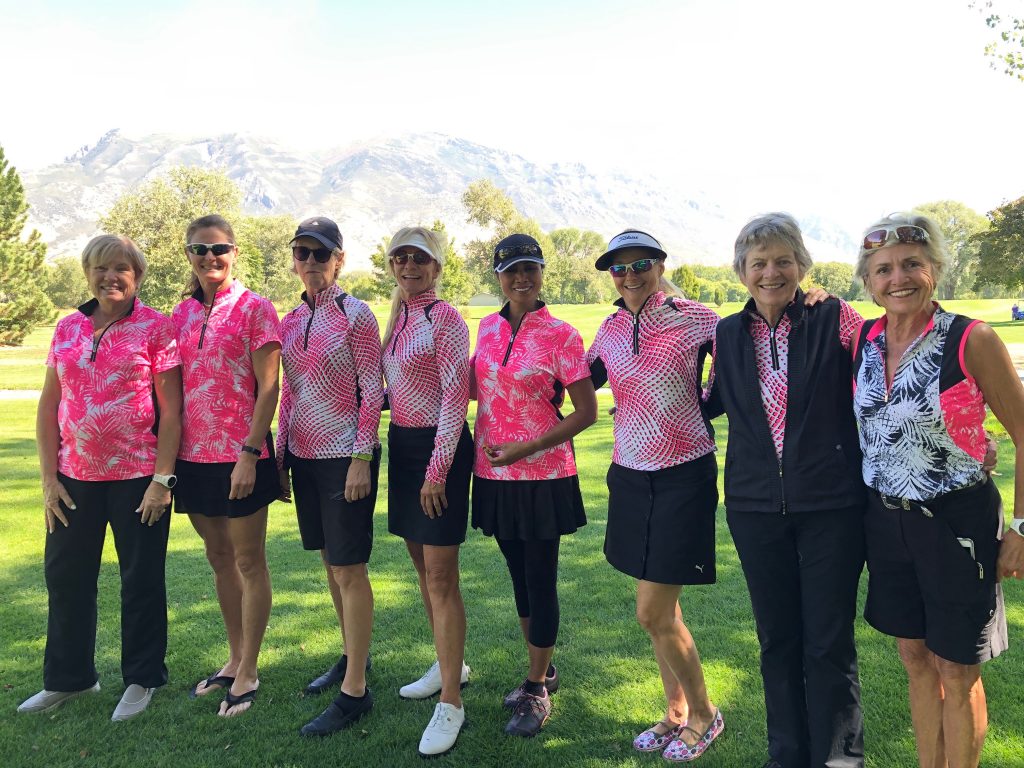 Central: Gladstan GC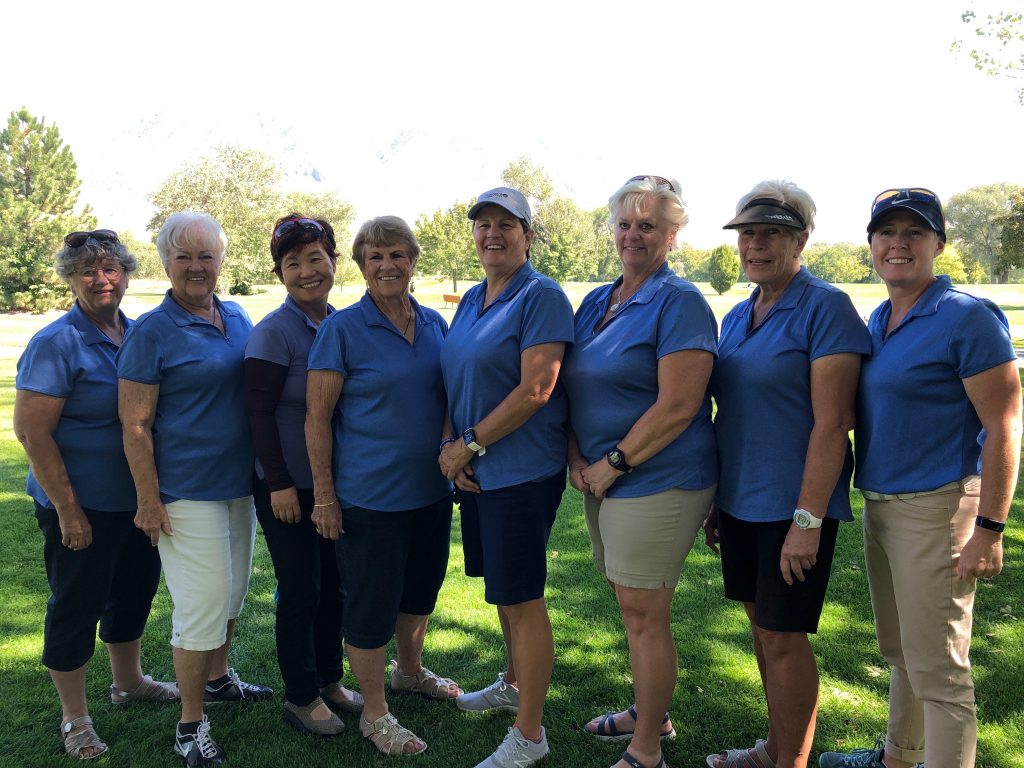 Private: Oakridge CC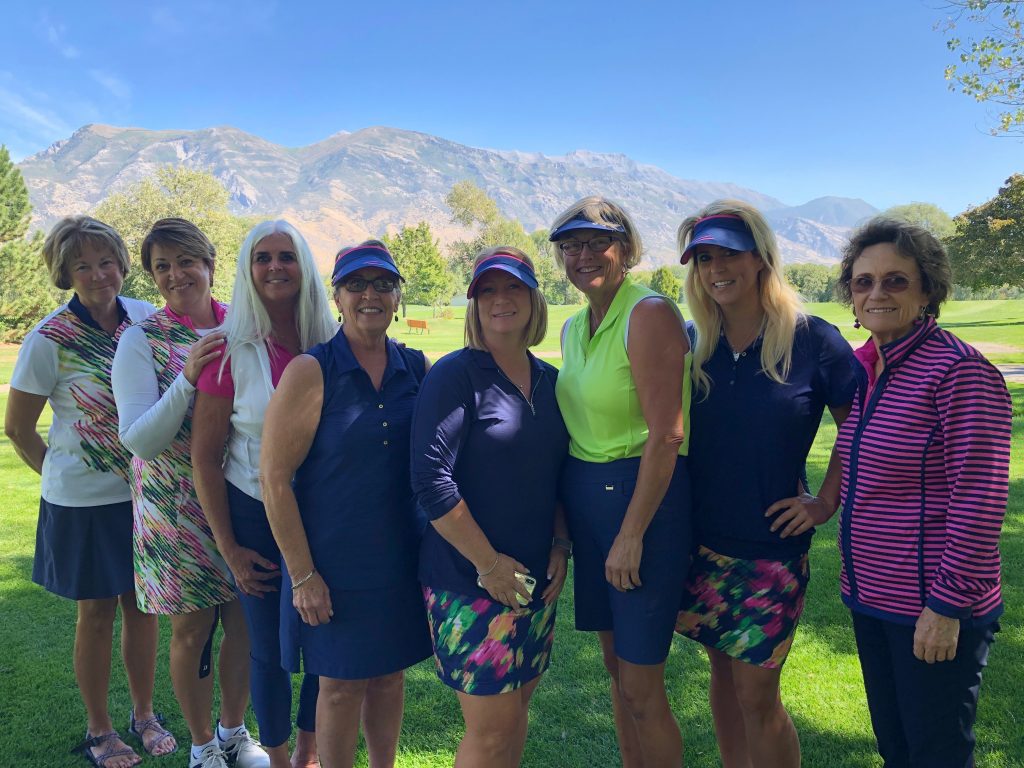 News
Check out what has been happening in Utah Golf.
HER Fairways Feedback Survey for a Chance to Win a UGA Prize Pack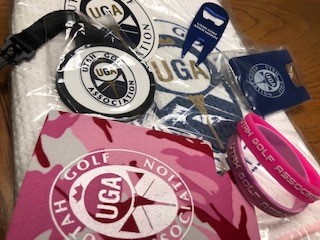 For women, about women and all things golf!
The Utah Golf Association and Fairways Media have partnered again to bring women's golf to Utah. During the golf season, the UGA will send out a monthly HER Fairways newsletter that will include featured stories, upcoming tournaments and more. All this and so much more can be found on the HER Fairways webpage on UGA.org located under the News tab. 
The UGA would like to thank everyone who has helped out with putting together HER Fairways! To help the UGA improve HER Fairways and women's golf in Utah, please fill out this 5 question survey. Anyone who fills out this survey will be enter for a chance to win a UGA prize pack. Your feedback means a lot to us and we would like to know what you want to see more of in the next HER Fairways! Click the link below to take the survey:
https://www.surveymonkey.com/r/5BT2G5N
News
Check out what has been happening in Utah Golf.
Mary Lou Baker Open Champ gets First Collegiate Win at Coeur d'Alene
By Josh Carter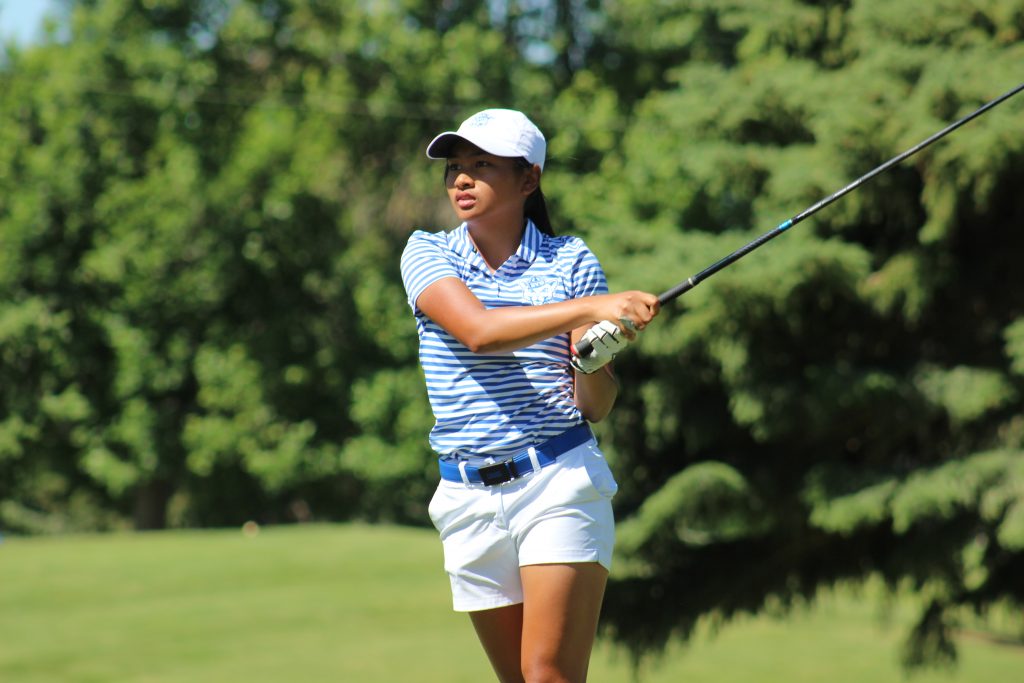 Allysha Mae Mateo captured medalist honors, winning the Coeur d'Alene Collegiate Tuesday, leading BYU women's golf to a second-place finish overall.
"I am incredibly proud of Allysha," BYU head coach Carrie Roberts said. "Her round today was solid to get her first win. I'm also proud of how we played the last two rounds. It was a really solid round today in the wind."
The Cougars shot a combined (+20) 872 through three rounds of play to claim second place. Their second-round (+2) 286 and third-round (+3) 287 proved to be the lowest team scores in each of the final two rounds. Tournament host and West Coast Conference foe Gonzaga held off BYU's late push, finishing four strokes ahead of the Cougars.
Mateo fired a team-low 3-under 68 in Tuesday's final round after shooting rounds of 70 and 74 Monday to earn the first tournament win of her BYU career. The sophomore finished three strokes ahead of Nevada's Katy Rutherford, who placed second.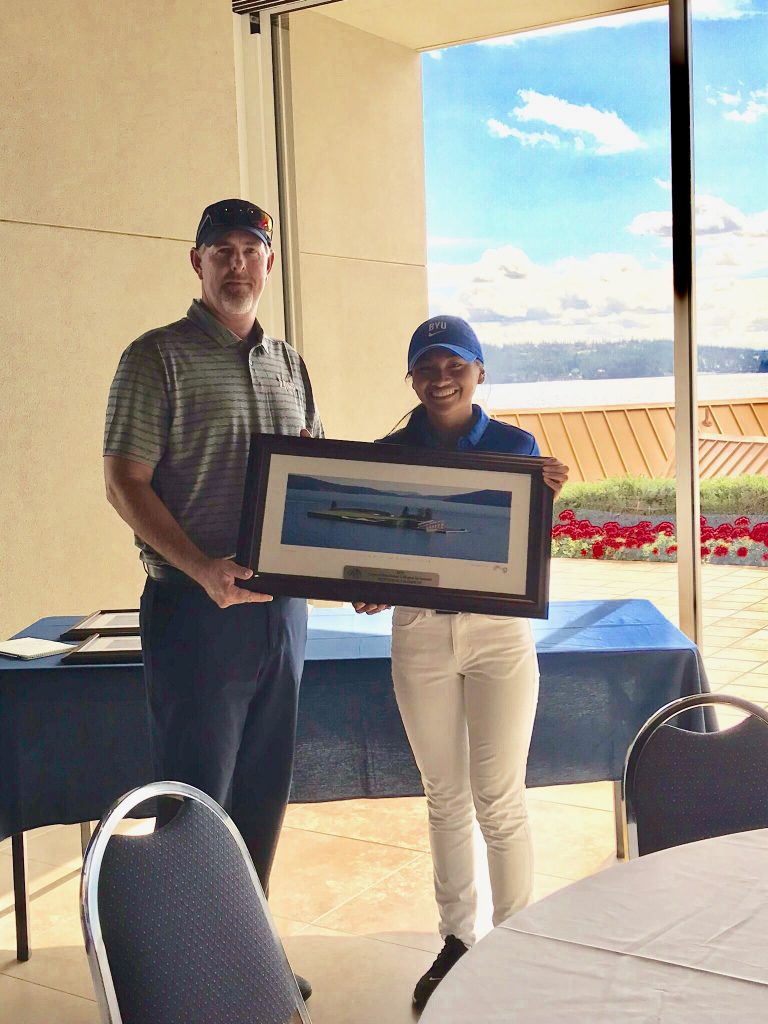 Three other Cougars recorded top-20 finishes at Coeur d'Alene. Annick Haczkiewicz finished tied for 10th at (+1) after carding back-to-back 72's in the second and third rounds, followed by Naomi Soifua and Kerstin Fotu, who both tied for 15th.
Click here for full results: https://tinyurl.com/y68ebyys
News
Check out what has been happening in Utah Golf.
McMullin adds Utah Women's Senior Stroke Play Trophy to Career Win List
By Randy Dodson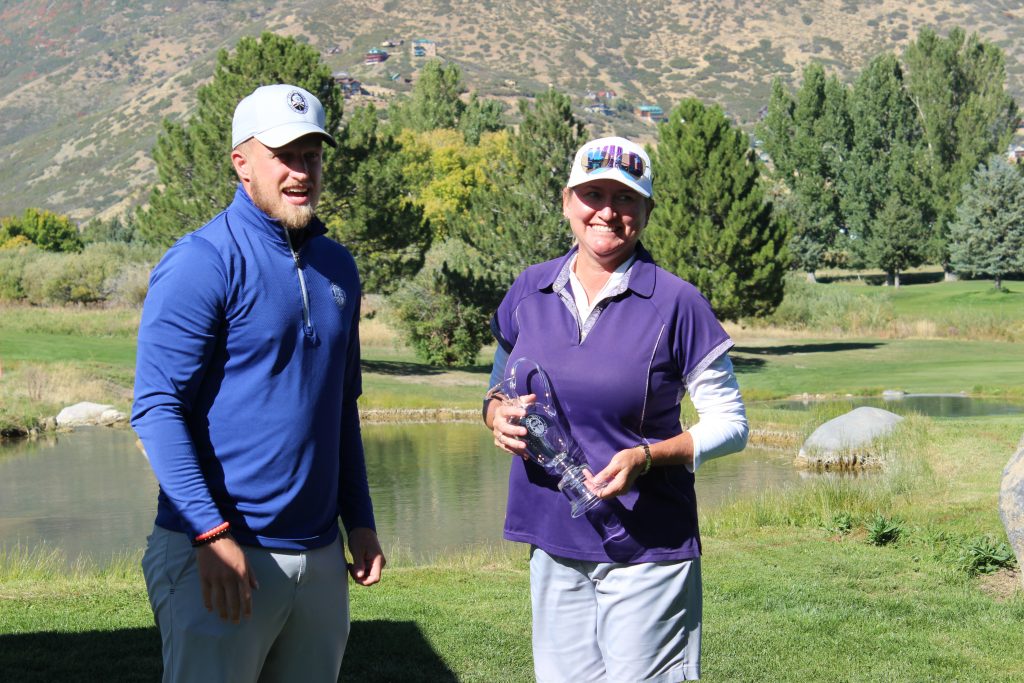 Glenwild Golf Club and Spa Women's Club Champion Julie McMullin hasn't played a lot of Utah Golf Association championships this year but a half hour before the entry deadline she signed up for the Utah Senior Women's Stroke Play Championship – and then won.
With an opening round 72 at Jeremy Ranch Golf and Country Club, her former club, McMullin took a comfortable eight-stroke lead over Park City's Deborah Rees and a nine-stroke lead over Annette Gaiotti, who was playing on her home course, heading into the final round September 24th at Crater Springs Golf Club.
The problem? She hadn't played Crater Springs in "over 15-years" and the golf course has changed significantly since she's last seen it.
Though she was basically playing a new golf courses, McMullin, the 2011 Utah Women's State Amateur champion, playing in the final pairing that she called "the blind leading the blind," managed a 5-over round of 77 to finish (+5) 72-77 -149 to Gaiotti's (+16) 81-79 – 160. Rees struggled on day two and finished (+26) 170.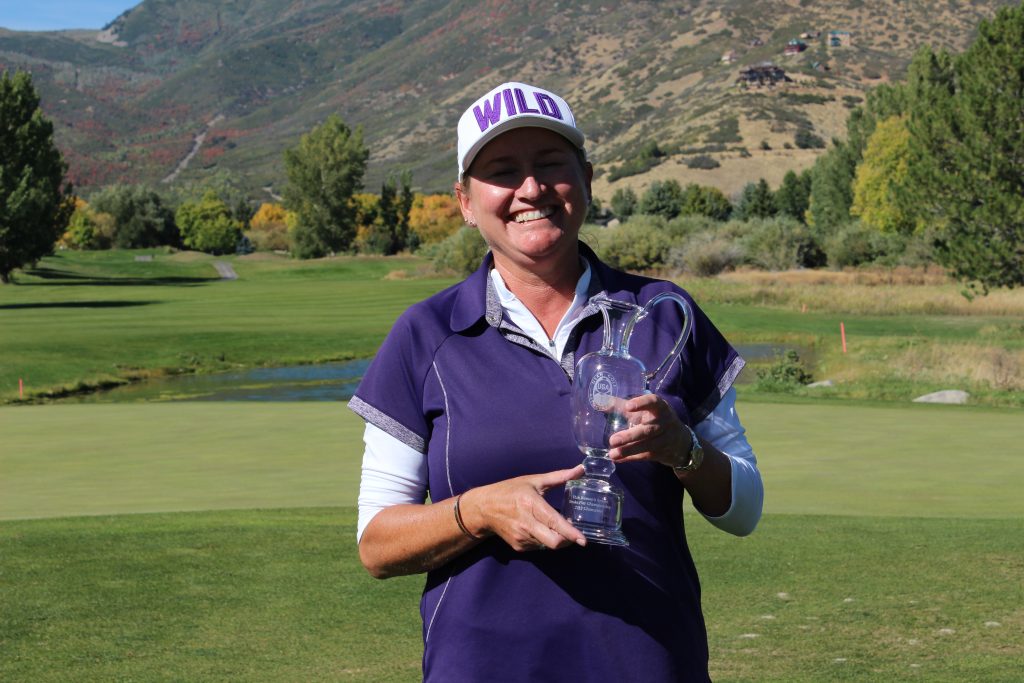 "It was a tough course out there today," McMullin said. "The pins were hard. I don't know this course very well … but we got through it. It's kind of nice to have another UGA trophy under my belt."
In search of more distance off the tee, McMullin made a move to a new driver this season and has since been very happy with her game. Using the new driver, one that she says is "probably the best driver I've hit my entire career," she won her 6th straight women's club championship at Glenwild and has now captured another UGA championship trophy.
"My game all year has been so solid, I'm getting off the tee well and everything has been really consistent. I did't play well in the Senior State Amateur (McMullin lost to Roberta Scott 5 and 3 in the opening round of match play) and I was too busy at the time to enter the Utah Women's State Amateur, but since then I've really been happy with my game."
Gaiotti's (+16) 160 finish captured the Super-Senior division by nine-strokes over Scott's (+25) 83-86 -169. Scott finished fourth in the First Flight four back of third place Karen Killpack's (+21) 165.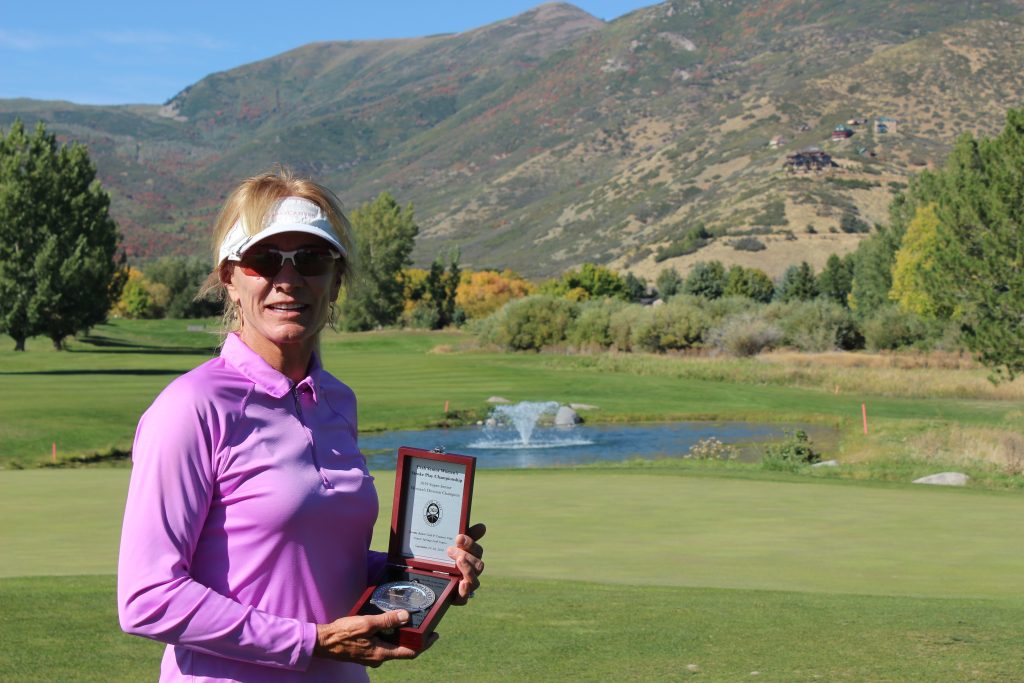 Gaiotti went into the competition with a significant lead over Scott in the Senior Women's Player Performance Rankings and while still unofficial, may have secured the UGA Senior Women's Player of the Year award with her performance this week.
Other flight winners include Karen Seaman (+16) 160 (Flight 2), Tammy Gustaveson (+47) 191 (Flight 3), Karen Gardiner (+47) 191 (Flight 4) and Sally Millbank (+65) 209 (Flight 5).
Full results of the Utah Women's Senior Stroke Play Championship are available here:
News
Check out what has been happening in Utah Golf.
Park City Par Savers are Champions of Women's Team Play
The UGA's women's team play season concluded with one of Park City's two teams on top!  After a 7-2 regular season the Par Savers defeated the Drifters in the semi-finals before heading to Bonneville Golf Course for the final match.  The team of Annette Gaiotti, Karen Seaman, Maria Shiver, Bea Peck, Jamie Johnston, Donna Turner, Carolyn Preston, and Kim Keffer took 20.5 out of a possible 36 points to claim the championship.  For full results, CLICK HERE.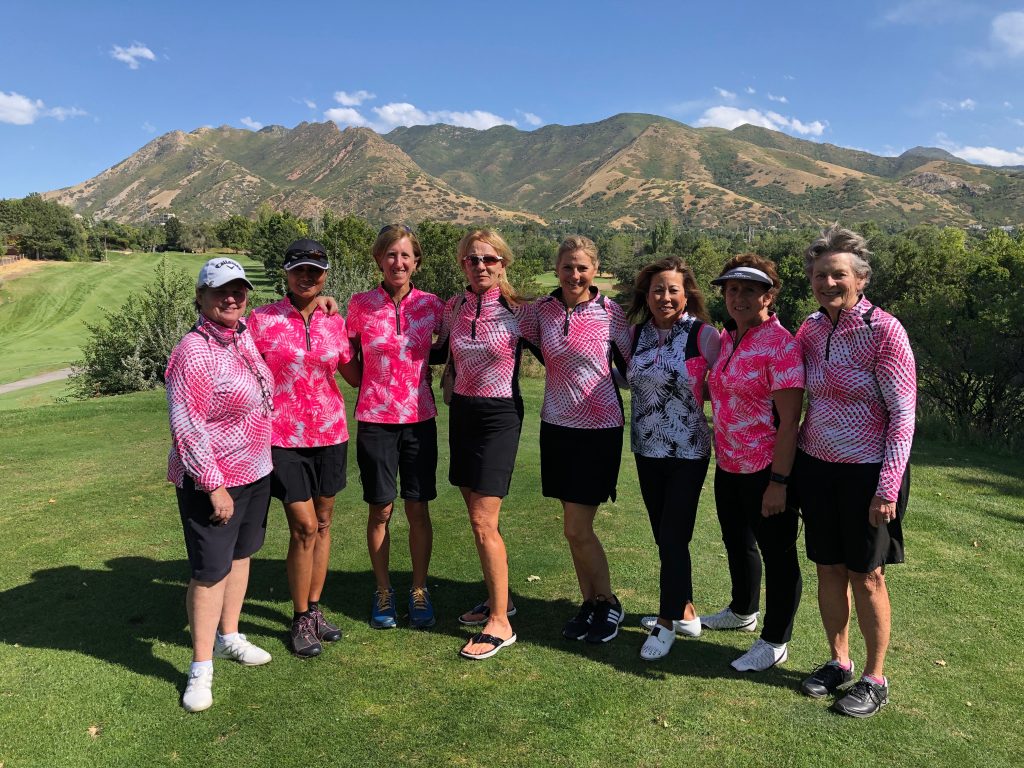 News
Check out what has been happening in Utah Golf.
Utah 6th, Long T9 at Girls Junior America's Cup
By Randy Dodson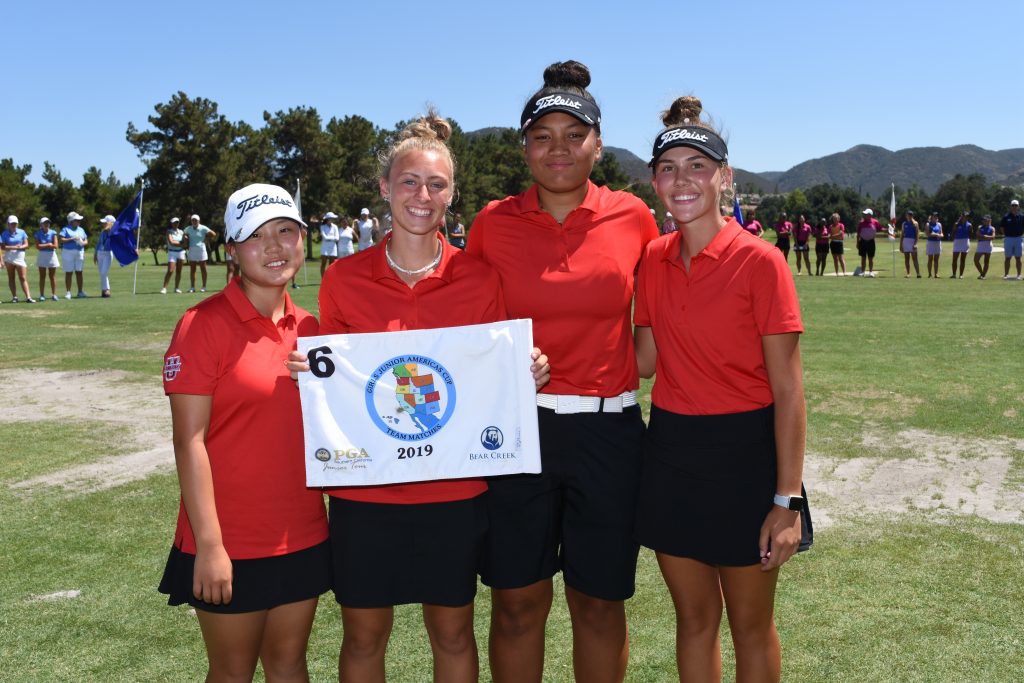 Team Utah (Left to Right): Sunbin Seo, Whitney Banz, Lila Galeai, and Berlin Long
Team Utah, led by Berlin Long's individual T9th place finish with rounds of (+5) 73-73-75 – 221, finished in 6th place in late July at the Girls Junior America's Cup tournament at Bear Creek Golf Club, in Murrieta, CA. Team Utah shot (+26) 674.
In addition to Long's steady play, Team Utah, captained by the Utah Junior Golf Association Executive Director Jeff Thurman and his wife Kay, counted scores from Sunbin Seo (+12) 228, Lila Galeai (+16) 232 and Whitney Banz (+32) 248.
Teams Washington & Hawaii were named co-champions of the annual event, each posting scores of six-over par, 654.
A single stroke separated the top four teams, providing ample drama down the stretch. After three rounds on the demanding Jack Nicklaus Signature Course, the tournament came down to the 54th hole, with Lana Calibuso-Kwee of Team Hawaii draining a 10-foot putt for birdie to tie Team Washington.
Team Mexico and Team Southern California finished in a tie for third place, both posting three-day totals of seven-over par, 655.
The individual medalist was also a tie between Lana Calibuso-Kwee of Team Hawaii and Cassie Kim of Team Washington, a testament to the outstanding competition from the field. Both Kwee and Kim finished the tournament at seven-under par, 209.
Girls Junior America's Cup Results:
https://gjac.bluegolf.com/bluegolfw/gjac19/event/gjac191/contest/1/leaderboard.htm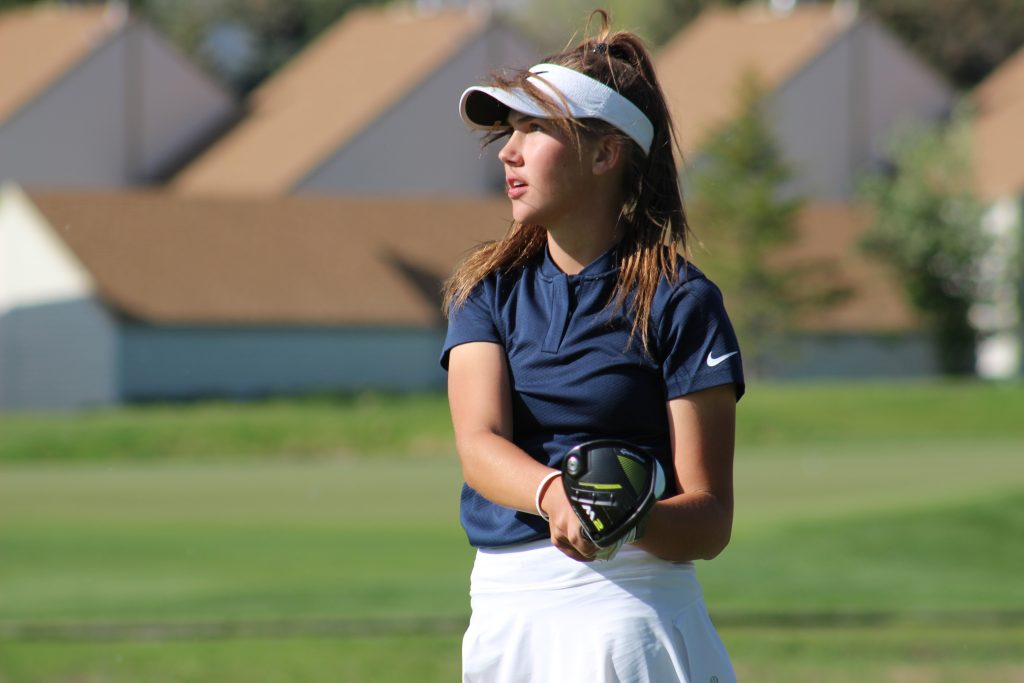 Team Photo Credit: Girls Junior America's Cup
Berlin Long: Fairways Media