News
Check out what has been happening in Utah Golf.
116th Utah Women's State Amateur Tees Off Monday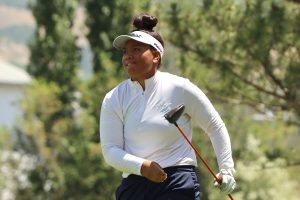 From humble beginnings at Provo's East Bay Golf Course to the BYU women's golf team, Lila Galea'i has proven her mettle.
The 116th Utah Women's State Amateur championship golf tournament at Ogden Golf & Country Club will feature one of the strongest fields in the history of the event, especially with 2020 champion Grace Summerhays of the Arizona State University women's golf team in the field.
But the girls and women won't necessarily be chasing the 18-year-old Summerhays, who took the title two years ago at Soldier Hollow Golf Course.
There was a new champion last year, and the long-hitting Lila Galea'i of the BYU women's golf team is as intimidating with her length as any player in recent memory.
Read more from Deseret News Sports' Jay Drew, CLICK HERE.
SCHEDULE OF EVENTS
 August 1 Stroke Play Qualifying (18 Holes)
Match Play:
August 2 Round of 32 (AM), Round of 16 (PM)
August 3 Quarter-Finals (AM) Semi-Finals (PM)
August 4 Championship Match (18 hole final, AM)
For Monday's 18-hole Stroke Play Qualifying tee times, CLICK HERE