News
Check out what has been happening in Utah Golf.
Find a way: BYU junior Max Brenchley survives thrilling match against Lone Peak's Cooper Jones at 2022 Utah State Amateur
By Jared Lloyd, Daily Herald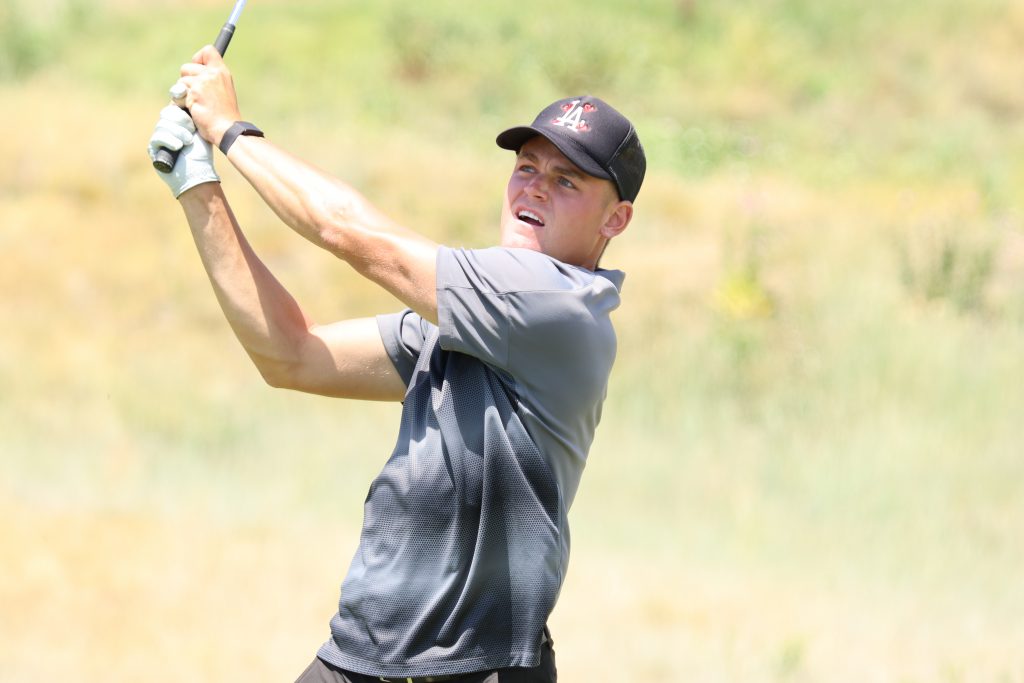 BYU junior golfer Max Brenchley said he didn't really want to face Lone Peak junior Cooper Jones in the first round of match play at the 2022 Utah State Amateur — but no one gets to pick their opponents.
Brenchley and Jones battled through a classic match on the Gold course at Soldier Hollow in Heber on Wednesday, one that saw both golfers come up big when the pressure was on.At the beginning, however, it looked like Brenchley was going to be able to cruise to victory.
"I played well on the front nine," Brenchley said. "We both bogeyed our first hole but then I made a couple of birdies. On No. 9, I had a great opportunity to grab another one from him but I hit it over the green and kind of made a mess of the hole so he won one back. But overall I hit a lot of good shots and made some good putts. I just played solid."
Brenchley had a three-hole edge going into the ninth hole, lost that one, then responded by winning No. 10 to regain that three-hole lead.
But Jones wasn't ready to throw in the towel and proved it over the next few holes.
Read more from the Daily Herald's Jared Lloyd, CLICK HERE: