News
Check out what has been happening in Utah Golf.
Utah State Amateur Stroke Play wraps at Soldier Hollow, Round of 64 today.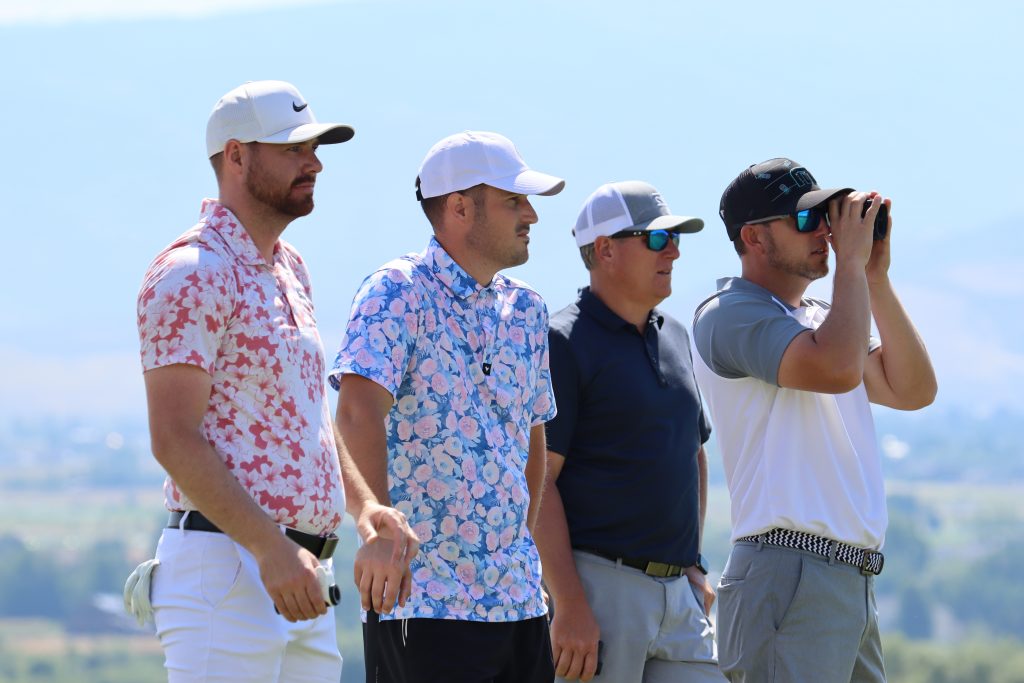 photo caption: (Left to Right) Tyson Tanner, Cole Ogden (past champion), Darrin Overson (past champion) and Clay Ogden.
Cole Ogden is a reinstated amateur golfer with a rejuvenated attitude about the game. He only wishes his approach to golf could have been this healthy, when he was playing for a living.
Saying his "expectations were zero" when he teed off in the 124th Utah State Amateur Championship, the 2013 winner looked like the Ogden of old in the two rounds of stroke play at Soldier Hollow Golf Course. Or maybe this is an even better version, improbably enough, judging by his 7-under-par 65 on the Silver Course in the second round Tuesday.
While winning the 2013 title and qualifying for match play as the No. 17 seed in 2019, Ogden had not shot better than 71 on the Silver. So he was less surprised about his 70 on the more difficult Gold Course than his 65 on the Silver, starting with an eagle on the par-5 No. 10.
Ogden added three more birdies on his first five holes to reach 5 under for the day, then double-bogeyed the par-3 No. 15 before regrouping with four birdies and eight pars the rest of the way. His 9-under-par total made him the No. 3 seed, even though Ogden's score was three strokes better than his medalist performance of nine years ago. BYU golfers Zac Jones (-12) and David Timmins (-10) took the top two spots.
Read more from Kurt Kragthorpe in today's Fairways Photo Journal, click here: