News
Check out what has been happening in Utah Golf.
UGA Seeks New Executive Director
After nine years with the Utah Golf Association, Executive Director, Jake Miller is leaving his post to join the United States Golf Association.  Miller started as the UGA's Director of Rules and Competitions in 2013 and was promoted to Executive Director in January of 2018 after the departure of Bill Walker who moved on to head the International Association of Golf Administrators.  Miller's tenure is highlighted by change and expansion of numerous UGA Championships, membership growth and guiding the organization though the 2019 rules modernization and the introduction of the World Handicap System in 2020.  Miller joins former UGA executive directors Thomas Pagel and Mark Passey who also moved from the UGA to take positions with the USGA.  Like Passey, Jake will join the USGA as a regional affairs director.
On his exit, Miller noted, "Our golfers have the best amateur schedule in the country and that is a testament to all of the PGA professionals willingness to conduct terrific events around the state all year long.  Our highly public golf scene allows players to enjoy a wide variety of fantastic golf at very reasonable rates. If you love golf, its hard to beat the state of Utah. The Utah golf community is a special group, I will miss the great people involved with the game in the state."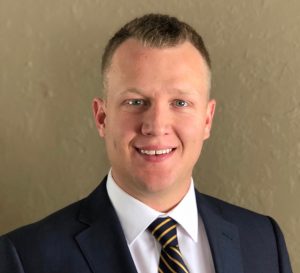 The UGA Board of Directors has begun their search for what will be the eight executive director in the UGA's history.  CLICK HERE to view the job posting.