News
Check out what has been happening in Utah Golf.
Back-to-back: Galea'i and Larson repeat as champions at Utah Women's Four-Ball
By Colin Clawson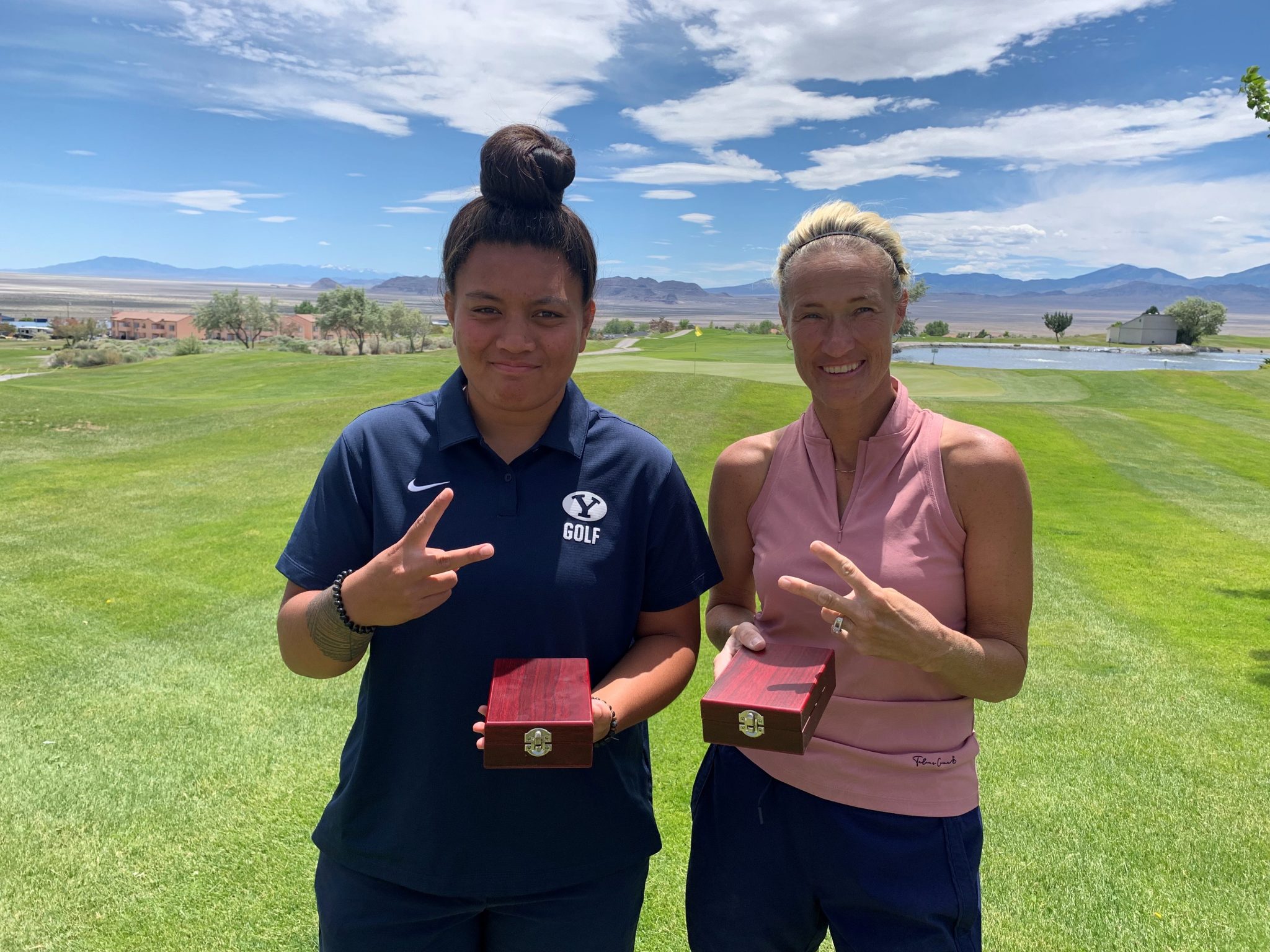 Make it four. After capturing her first UGA Championship at this event one year ago, BYU's Lila Galea'i has now secured her fourth UGA victory in what has been a historic run. Galea'i and her partner, TalonsCove General Manager Kareen Larson, ran away from the field for a second consecutive year to capture back-to-back titles.
Larson and Galea'i won the two-day event with a total score of (-5) 69-70-139. After jumping out to a 7-stroke lead following the first round, the duo stayed consistent and finished with a winning margin of 17 strokes. Nuny Khamone and Jan Keim, who placed second, made a valiant attempt to push the leaders but ultimately couldn't keep up with the reigning champs.
After staying dormant through the first five holes on day two, Galea'i went 4-under through the next four holes to seal the victory.
"I went four straight holes without a par or birdie. That's when Kareen and I told ourselves it's time to stop messing around," said Galea'i, "As soon as the eagle putt dropped on the next hole, Kareen and I smiled at each other and knew we had to keep rolling in birdies…or even eagles."
Unable to play in the Mary Lou Baker Open because of a scheduling conflict, Galea'i is looking forward to defending her crown at the Women's Stroke Play and Women's State Amateur Championships.
"I can't wait to play and hopefully go back-to-back a few more times," said Galea'i, "The field is going to be strong at both events, so I know it won't be easy, but I'm definitely setting that as one of my goals for the summer."
The Women's Four-Ball was the third event in the UGA's Women's Championship schedule following Winterchamps and the Spring Open. Next up on the schedule is the Mary Lou Baker Open, held at Fox Hollow on June 13-14.
To see full results for the Utah Women's Four-Ball Championship, please CLICK HERE.