News
Check out what has been happening in Utah Golf.
Round One of the Copper Rock Championship
By Kurt Kragthorpe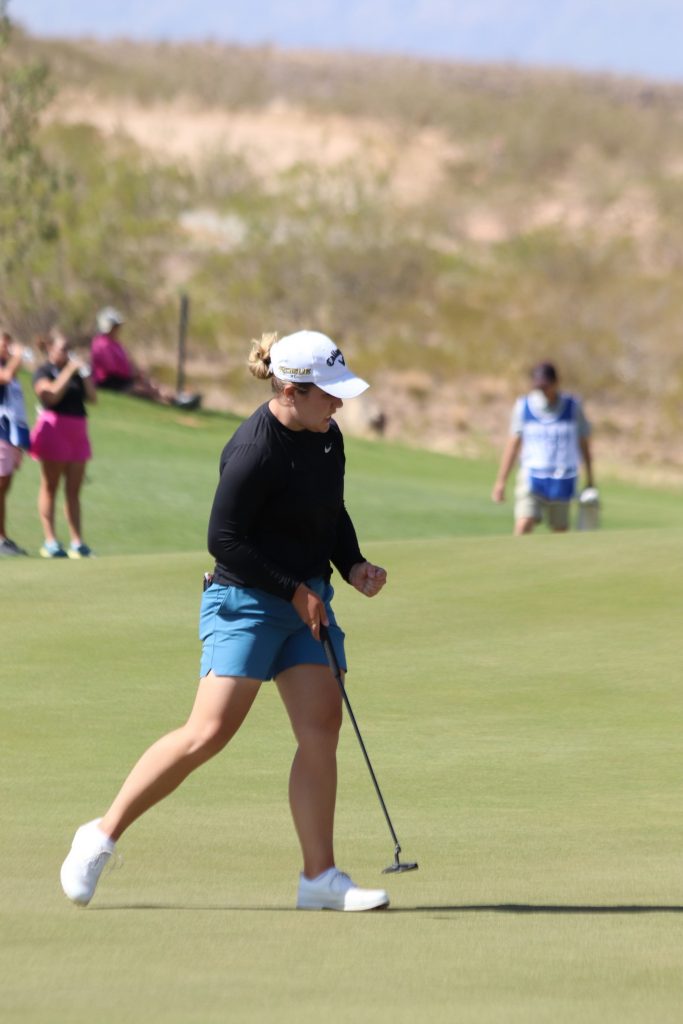 Smiles have varying styles. Kendra Dalton's wry grin came with a shake of her head and an expression of exasperation Thursday as she stood on the No. 9 tee of Copper Rock Golf Course, buffeted by the wind in her face.
The second Copper Rock Championship resumed in the same, relentlessly windy conditions as the inaugural tournament ended last April. The scores told the story in the opening round of the 54-hole Epson Tour event presented by KSLSPORTS.com: LPGA Tour veteran Kim Kaufman's 2-under-par 70 was good for a one-stroke lead and, even more remarkably, only three other golfers shot par or better.
"You can get punished out here," Dalton said, after absorbing two double bogeys on the front nine. The former BYU golfer rallied by playing the back nine in 1 under par, posting a 77 that "sounds awful," she acknowledged, although that number looked a lot better as the afternoon progressed.
Dalton is inside this weekend's projected cut line, which came at 6 over par for 36 holes last year. Copper Rock was much more playable in the first two rounds of 2021, before the sustained winds of 30-plus mph arrived for the finish.
Bailey Tardy, who posted 66-70-70 in winning last April's title, opened with a 78. Alexa Pano, making her pro debut at age 17 after recently appearing in the Augusta National Women's Amateur, played the last four holes in 1 under just to shoot a 79.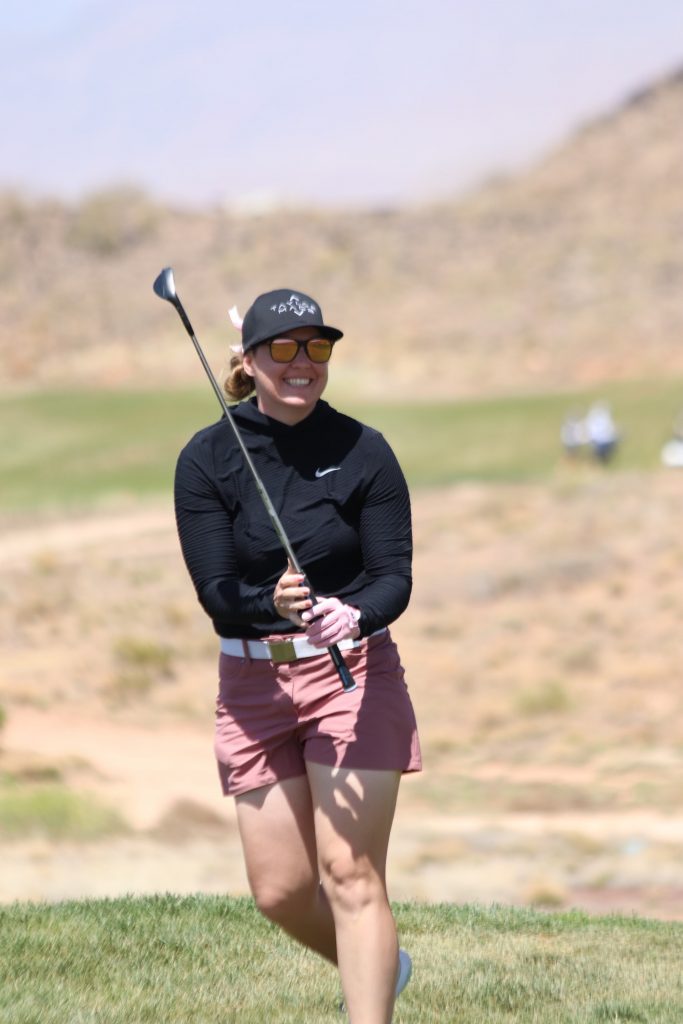 Haley Sturgeon missed the cut by one stroke last year. In Thursday's case, she got to experience everything she missed in that final round as the wind took its toll on the 120-player field.
Playing on another sponsor exemption, the assistant pro from The Country Club in Salt Lake City shot an 81, slightly worse than the 79 she opened with last year before responding with a 70.
Sturgeon hopes to make a similar comeback, the biggest question being when she'll get to play. Thunderstorms are in the forecast for Friday afternoon, when Dalton and Sturgeon are scheduled to tee off among the last few threesomes. If there's any delay at all, the second round will spill over into Saturday.
Thursday's average round lasted nearly 6 hours, with the wind requiring an agonizing process on every shot, even (or especially) short putts.
Dalton, in her fourth year on the newly renamed Epson Tour, missed the cut in the first two tournaments of 2022 before advancing in the last two events and ranking 64th on the money list. Her adventurous front nine Thursday included two swings from a greenside bunker on the par-5 No. 1 (No. 12 for regular play), followed by two good par saves and two missed birdie chances. The most exposed parts of the course then caused her trouble.
Her tee shot on the par-3 No. 6 hit "a wall" of wind, she said, leading to a penalty stroke and a double bogey. On the par-4 No. 9 (usually No. 2), her well-struck approach shot went through the green, then she chipped poorly and three-putted from 15 feet for another double bogey. At that point, she was 6 over and "a little frustrated," she said, ducking her head on the green of the same hole where she had tried to laugh off the rough conditions just moments earlier.
But she regrouped. Dalton played solidly on the back nine, birdieing the par-5 No. 12 after a great shot out of a fairway bunker, hitting seven greens in regulation and saving pars when necessary.
"A lot of it's your attitude," she said of salvaging a round. "You can get pretty mad and keep that angry energy, but that's something I'm really trying to do, is not react in my mind. I think that just comes with experience."
Sturgeon knew what she was getting into this week, as a club pro temporarily experiencing life in an LPGA Tour-brand event. Yet the wind and the environment still worked against her.
"You're just trying to get mentally ready for (the wind)," she said. "Unfortunately, I just couldn't settle into it and accept it. I feel like I was fighting it a lot. I knew it was coming, but I just couldn't wrap my head around it."
Same with performing in a tour setting. Sturgeon labeled herself as "a little bit more prepared" than last year, but she "still had a lot of nerves going."