News
Check out what has been happening in Utah Golf.
Yongyuan Wins Lady Thunderbird Invitational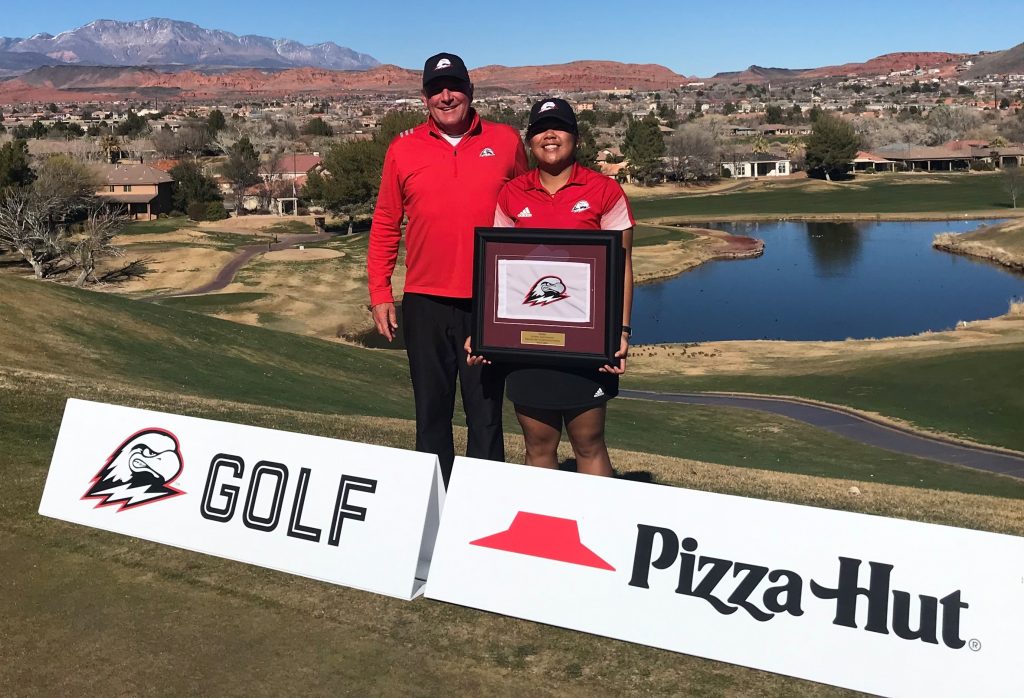 ST. GEORGE, Utah – For the sixth time in her career, Chanikan (Pluem) Yongyuan claimed victory in an individual tournament when she won the Pizza Hut Lady Thunderbird Invitational Saturday at Sunbrook Golf Course.
After opening the tournament with a 79 in round one, Yongyuan came storming back with rounds of 68 and 70 on days two and three to win the individual championship. The Thailand native sat in fifth place after 36 holes of play but clinched the win by shooting five birdies and hitting par 10 times through the final 18. Overall, Yongyuan finished the tournament one over par with a score of 217.
As a team, Southern Utah finished sixth by carding a 45-over-par 909. The Thunderbirds improved their score on each day of play by shooting rounds of 298 and 297 after opening with a 314 Thursday.
In addition to Yongyuan's win, SUU got several other strong performances out of its lineup. Tori Thomas finished inside the top-20 with a 12-over-par 228. Her efforts landed her in 17th place overall. Tanyatorn (Excel) Thalangkarn also completed a top-50 finish by landing in 44th on a 19-over-par 235. Anais Guibal finished just one stroke back to join her teammates inside the top-50 as well. She ended the tournament with a 20-over-par 236.
Arkansas State claimed the team championship by shooting a 25-over-par 889. Seattle finished just one stroke back to take second, and Oral Roberts rounded out the top three. Behind Yongyuan in the individual standings was ORU's Kiana Oshiro who finished just one stroke off the lead. Teammates Olivia Schmidt and Kayla Burke from Arkansas State tied in third place.
The Thunderbirds will be back in action on Saturday, March 19, when they travel to compete in the Red Rocks Invitational hosted by Northern Arizona.
For all the latest on Southern Utah women's golf, follow @SUUGolf on Twitter and Instagram, and like the Southern Utah Golf Facebook page.