News
Check out what has been happening in Utah Golf.
JUNIOR Fairways Completes Inaugural Publishing Year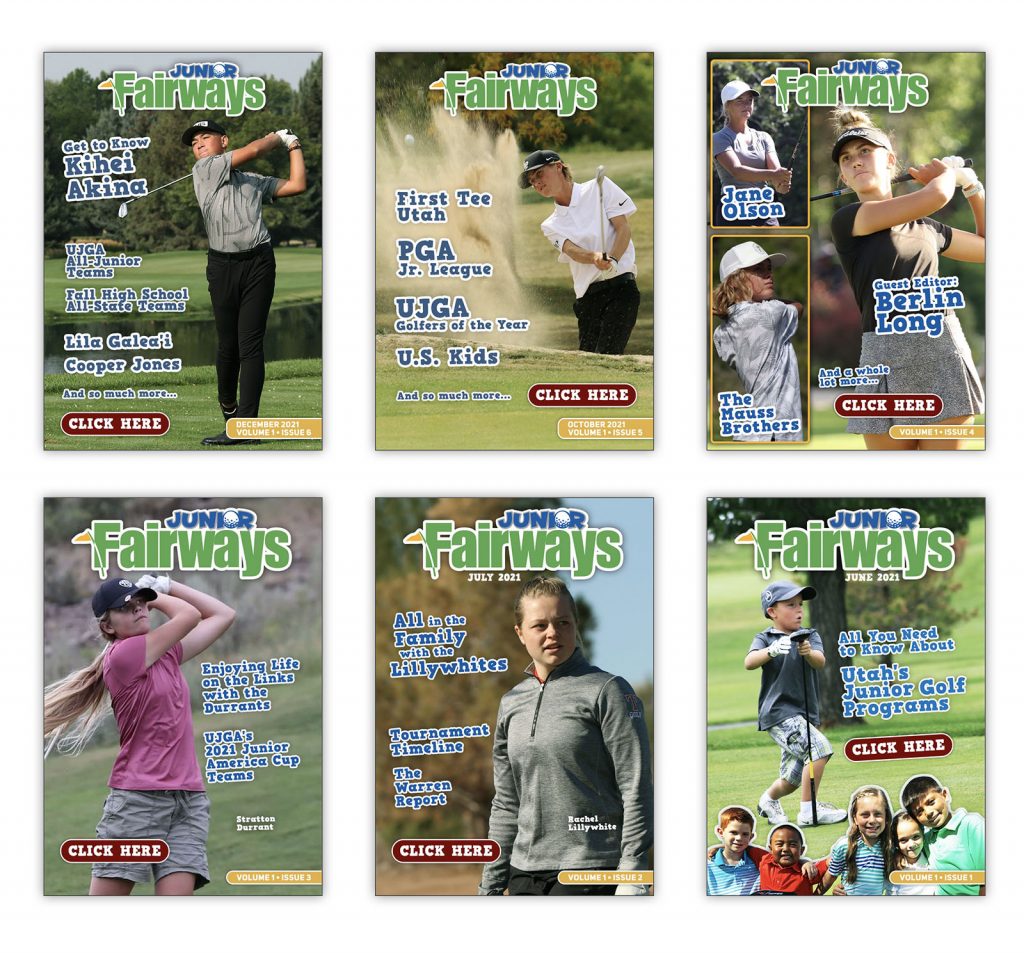 With the December issue of JUNIOR Fairways, the Utah Golf Association and publishing partner Fairways Media have concluded the inaugural year of publishing Utah junior golf's exclusive digital magazine.
JUNIOR Fairways, published six times a year, is uniquely positioned to deliver junior golf digital content in cooperation with Utah's allied junior golf associations and leagues. Editorial content is curated from the Utah Golf Association, Utah PGA Junior Series, Utah Junior Golf Association, Youth on Course, First Tee Utah, St. George City's Junior Association of Golfers and the Salt Lake City Local Tour of U.S. Kids Golf.
Utah Golf Association Executive Director Jacob Miller said, "Utah junior golfers have an abundance of opportunities to engage with the game with so many great organizations offering programming. No matter the skill level or age, there are programs available to fit the needs of all kids across the entire spectrum."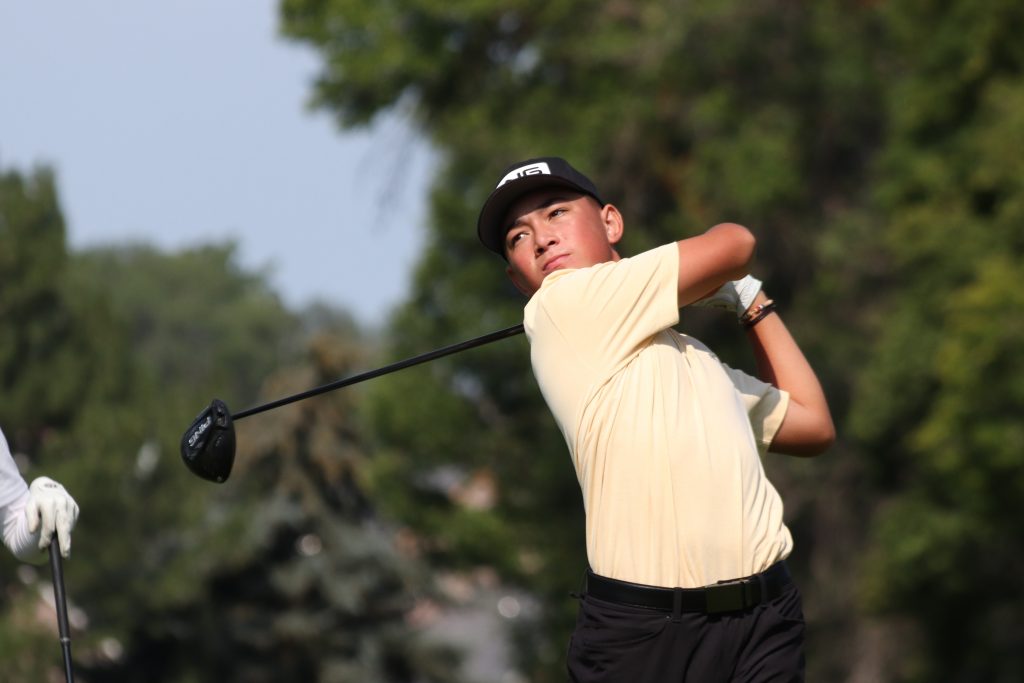 Photo Caption: Lone Peak's Kihei Akina, medalist, Utah 6A High School State Golf Championship
Utah has long been recognized as a leader in growing the game of golf among junior golfers of all skill levels and age groups. For over 30-years Utah's junior golf programs have provided junior camps, tournament schedules and both recreational and competitive junior "tours" that have produced life-long golfers, United States Golf Association national champions and PGA TOUR players Tony Finau, Daniel Summerhays and Zac Blair.
"With programs like First Tee and Youth on Course coupled with a resurgent drive for safe outdoor recreation, Utah has seen a meteoric rise in junior golf participation," explains Fairways Media's Randy Dodson. "This year was the perfect time to launch JUNIOR Fairways as a digital magazine that not only highlights Utah's junior golf programs but also profiles junior golfers' accomplishments and love for the game, whether recreational in nature or competitive."
Utah PGA Executive Director Devin Dehlin said, "The first stop on Utah's Junior Golf Road Map, starts at the grass roots level with clinics and leagues. Our Utah PGA Professionals love introducing kids to the game and watching them progress through the outstanding programs offered by all of our allied associations. We truly are experiencing a new golden age of golf in Utah. The Utah PGA is so appreciative o Fairways Media for spotlighting all that is being done in the game. The future is bright, because of the many programs and most importantly the large number of junior golfers playing the game."
Monthly throughout Utah's golf season, JUNIOR Fairways digital magazine is published, inventoried on fairwaysmag.com website and emailed to all members of Utah's allied junior golf associations. Editorial is provided by some of Utah's legendary sports journalists and junior golfers themselves.
Photo Caption: In 2021 Lila Galea'i captured three UGA championship wins including the Women's State Amateur.
Dodson said, "JUNIOR Fairways also provided an internship-like experience for a few junior golfers and others who are considering communications or sports journalism as a career. This allowed us to tell junior golf stories from many different perspectives. We are most grateful to Utah's allied junior golf programs for providing JUNIOR Fairways magazine to their membership."
"JUNIOR Fairways digital magazine is a natural next step in Utah's junior golf scene," says First Tee Utah's Executive Director Paul Pugmire. "Its a significant addition. We are fortunate in Utah to have a full spectrum of junior golf programs, and though they work well together, sometimes the experience can feel disjointed for the kids. JUNIOR Fairways bridges that. It is the one place to tell the kids' stories, to each other and to the Utah golf community. Our First Tee kids love it, and so do the parents."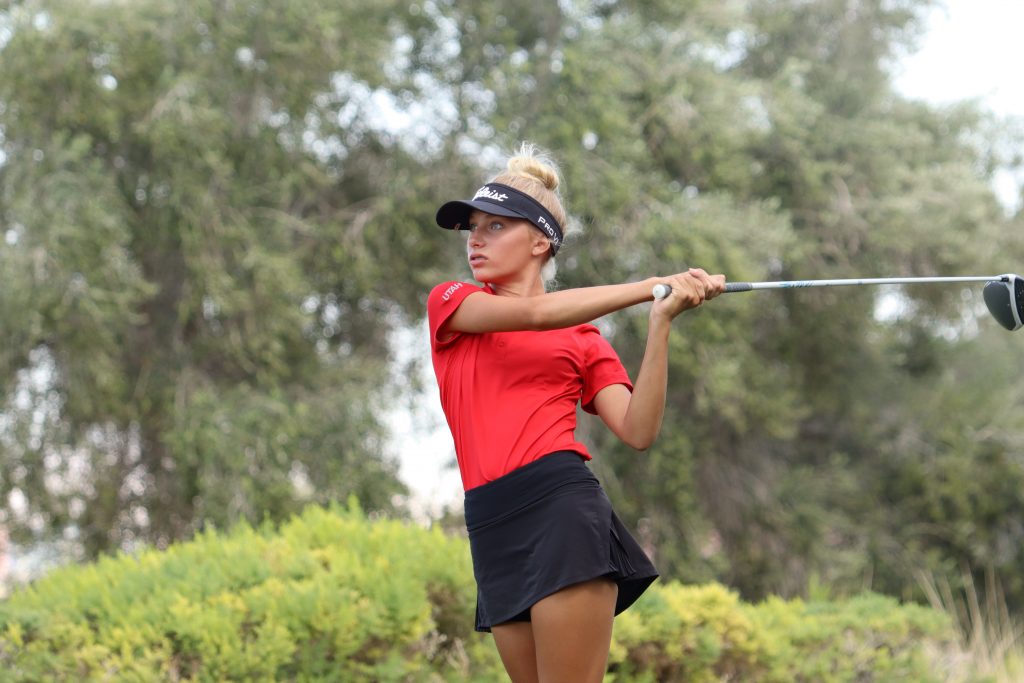 UJGA Swire Coca-Cola All-Junior Team member and Girls 13-14 Golfer of the Year, Saydie Wagner
"Fairways media does a great job of highlighting the accomplishments of Utah's junior golfers in local as well as national events. JUNIOR Fairways digital has been a welcome addition to Fairways quarterly print magazine," said Jeff Thurman, the executive director of the Utah Junior Golf Association.
The UGA and Fairways Media will continue to publish JUNIOR Fairways, free of charge to junior golfers, in the spring 2022 beginning with the junior golf season and Utah's high school girls state golf championships.
Miller said, "JUNIOR Fairways is the only publication sent to the membership of all of Utah's major junior golf entities, being able to cover and reach such a diverse audience of junior players is special!"
To read past issue of JUNIOR Fairways click here: https://fairwaysmag.com/junior-fairways.html