News
Check out what has been happening in Utah Golf.
A pair of Wolverines will head to Puerto Rico for the 2022 U.S. Women's Amateur Four-Ball Championship.
By Randy Dodson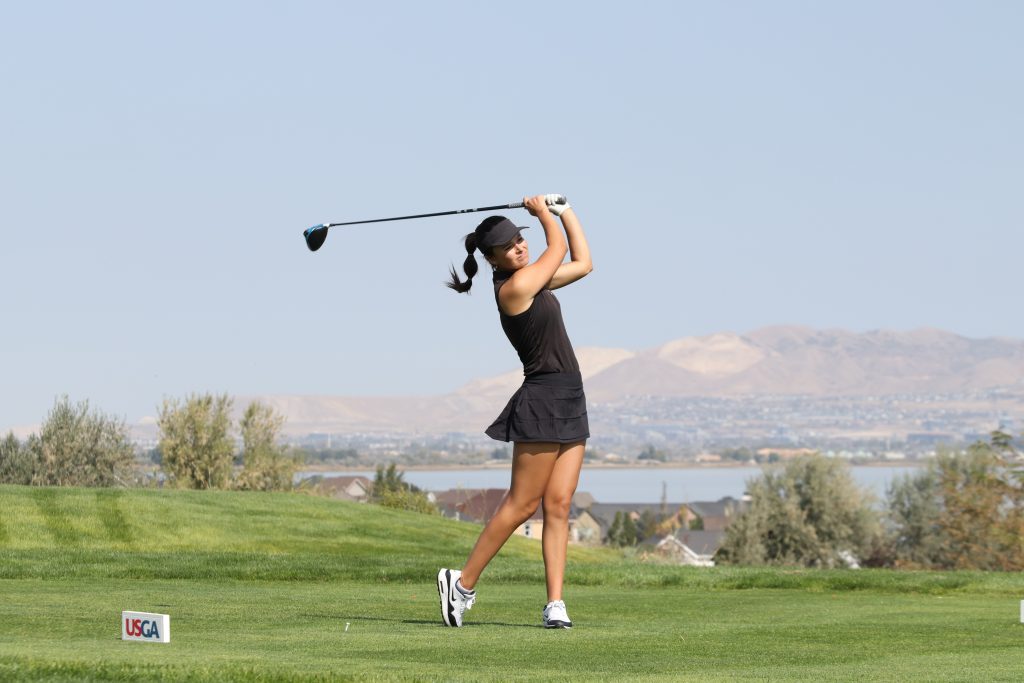 Utah Valley University's Lauren Taylor loves to travel and loves to play golf. Winning the U.S. Women's Amateur Four-Ball Qualifier Monday at TalonsCove Golf Club with teammate Leighton Shosted checks both boxes.
The two Wolverine freshman can now look forward to packing their bags and their clubs for the 2022 USGA national championship at the Grand Reserve Golf Club in Puerto Rico, April 20-24, 2022.
It will mark the first time a USGA championship will be contested outside the mainland and the first USGA championship of any kind for Taylor and Shosted.
Taylor, a 5'9" second-year freshman (COVID-year) from Lone Peak High School by way of Western Australia, said, "I'm gonna be honest, I thought we had to go to some sort of regional qualifier, I didn't realize that this was the final qualifier, and that we automatically got in until after. I love traveling and because of COVID I haven't been able to do much of it lately and travel and golf combined it's like I couldn't ask for anything better. I have not been to Puerto Rico, I'm so excited."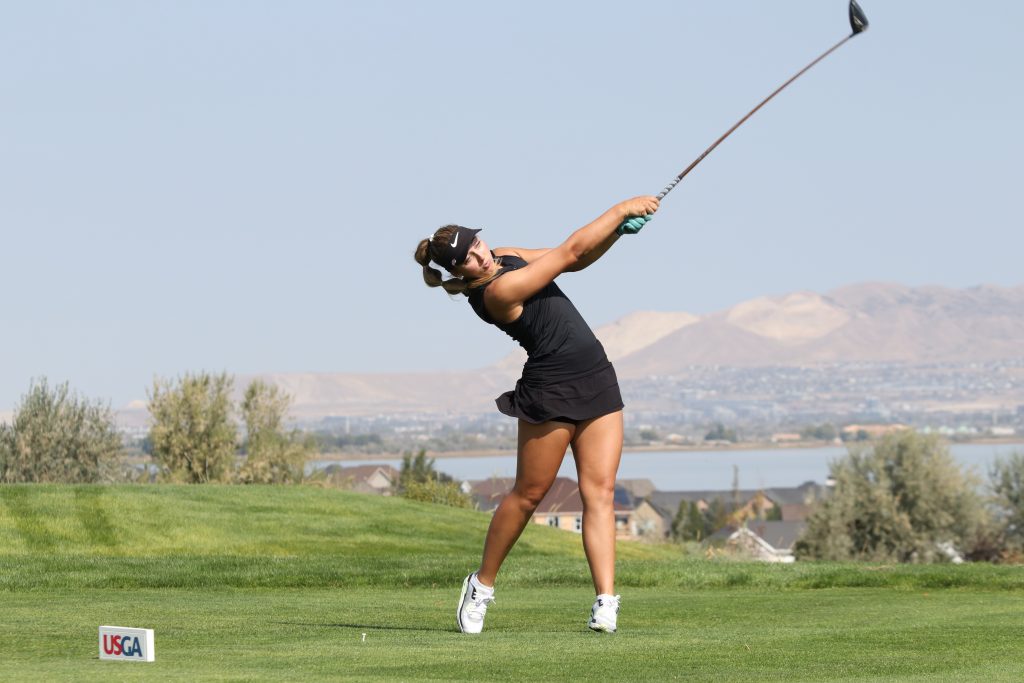 "Late into the round I checked the leaderboard," Shosted said. "I told Lauren that we got to start making some birdies. So that's kind of when we went birdie, birdie, birdie, and turned our round into something, to win. We were on cloud-nine standing on the green when we heard that we had won.
Without recording a bogey on their scorecard Taylor and Shosted each contributed to the team's (-5) 67 and a two shot win over first alternate team of Madison Moman and Haley Davis, two players from out of state. Utah junior golfers Arden Louchheim and Gigi Lund, this year's Winterchamps Women's Division champion, finished even-par 72 and are the second alternates.
Taylor said, "Leighton and I were talking yesterday that we both haven't had a win under our belts in a few years. I haven't had a win since high school so it was fun to be able to accept the medal at the end of the round."
Shosted, a 5'7" true freshman from Mesa, Arizona made three consecutive birdies on holes 14-16. The team then recorded pars on the final two holes to finish at 67.
'This was honestly, to us, a little bit of a break from the crazy competitiveness that can sometimes be college golf," said Taylor. "We've spent a lot of time lately playing obviously very competitive rounds and trying qualifying for college events, so to be able to play in this event, it was a way for us to just have a bit of fun on the golf course. We totally went into it with the mindset that it would be so cool if we win this, but either way, we're getting to play with each other."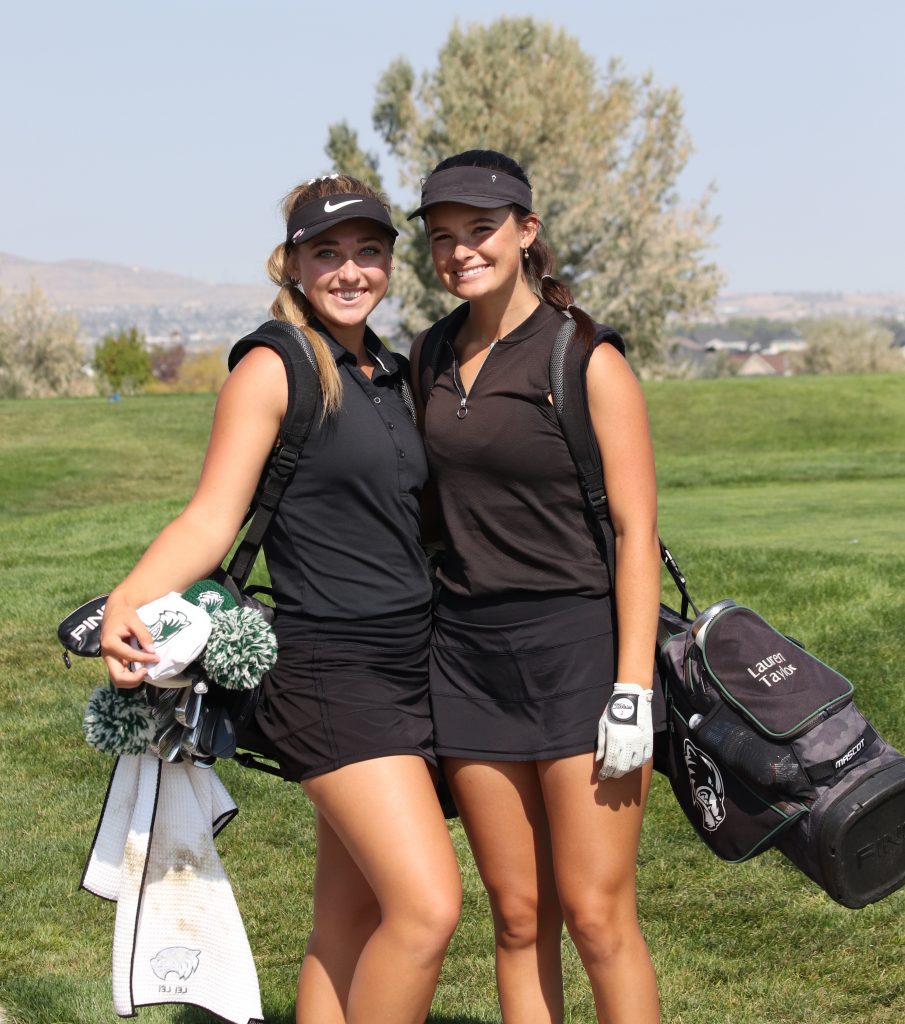 The Grand Reserve Golf Club, designed by 1992 U.S. Open champ Tom Kite and located within the Grand Reserve master plan, is best known for annually hosting the PGA Tour's Puerto Rico Open and the location of Tony Finau's first PGA TOUR win. The Puerto Rico Golf Association, which recently joined the USGA's network of Allied Golf Associations, will host the championship. A total of 64 sides (teams) advance to the championship through qualifying or exemptions. Starting with this year's championship, winners of the U.S. Women's Four-Ball will earn exemptions into the following U.S. Women's Amateur.
Shosted said, "We're super pumped to be going to Puerto Rico … I've never been to Puerto Rico, I don't think Lauren has either so it should be a fun time. I've played in a ton of USGA qualifiers but this is my very first time qualifying, so it's a pretty big accomplishment, and I feel really good about it."
Wolverine Women's Golf Head Coach Juli Erekson, who replaced retiring coach and Utah Golf Hall of Fame inductee Sue Nyhus at the beginning of the 2021-22 season, said, "What a great accomplishment! We watched the live scoring hole by hole. These two are a great force together. They bring an immense energy to our squad. We love them. Proud of their play and finish! Three birdies in the final five holes. Let's go!"
Click Here for U.S. Women's Amateur Four-Ball qualifier results: https://tinyurl.com/38m6j4u9