News
Check out what has been happening in Utah Golf.
Wildcats T2 in Fall Season Opener at Hobble Creek Classic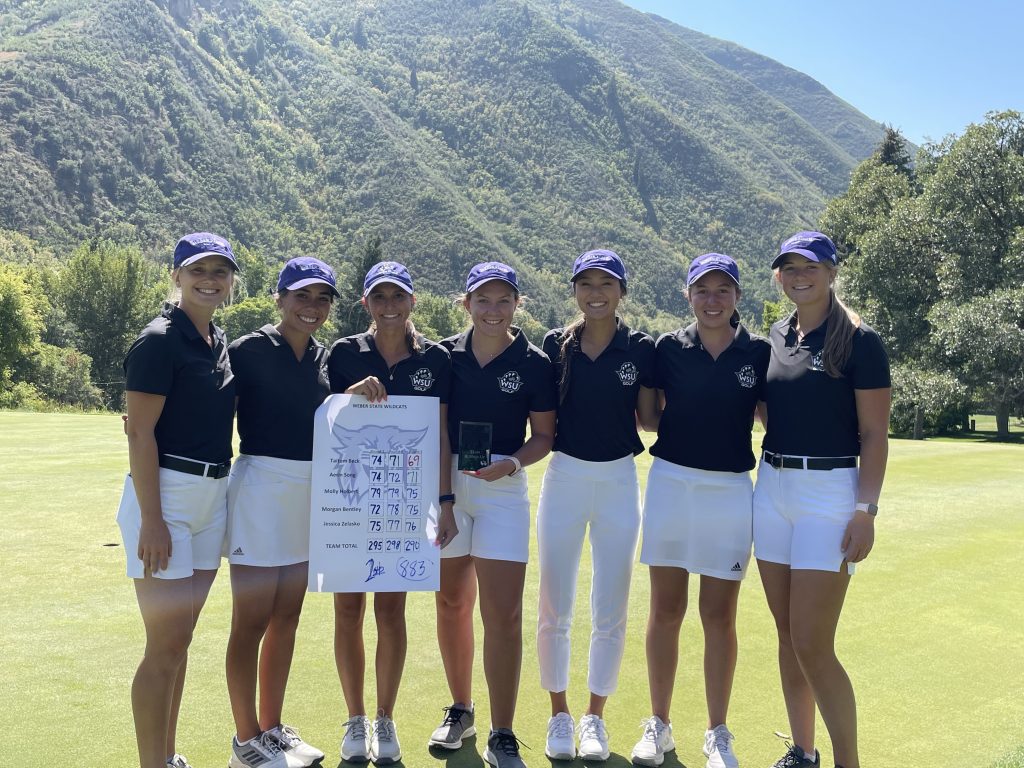 The Weber State golf team opened up the 2021 fall season with a great performance as the Wildcats tied for second place at the Hobble Creek Fall Classic, which wrapped up on Tuesday at Hobble Creek Golf Course.
The Wildcats shot rounds of 295 and 298 on Monday and entered the final round in fourth place. On Tuesday WSU posted the second best score of the day with a 6-over-par 290 and moved up two spots on the leaderboard to tie Cal Poly with a tournament total of 883.
Gonzaga shot a tournament total of 871 to claim the team championship, finishing 12 shots ahead of Weber State and Cal Poly.
Weber State was led by Taitum Beck, who finished in a tie for the individual medalist runner up. Beck finished tied for second with Gonzaga's Chaewon Baek at 1-over-par 214. The pair came up just a single shot behind Northern Arizona's Kimberlyy Tottori, who earned medalist honors at even-par 213.
CLICK HERE for the complete Hobble Creek Fall Classic Fairways Photo Journal: https://tinyurl.com/jjbd5p7s