News
Check out what has been happening in Utah Golf.
A Quest for a PGA TOUR Card
By Randy Dodson
Peter Kuest, a former number one collegiate golfer, now a young professional seeking a Tour card, preps for the First Stage of Korn Ferry Tour Q-School at the Sand Hollow Leavitt Group Open.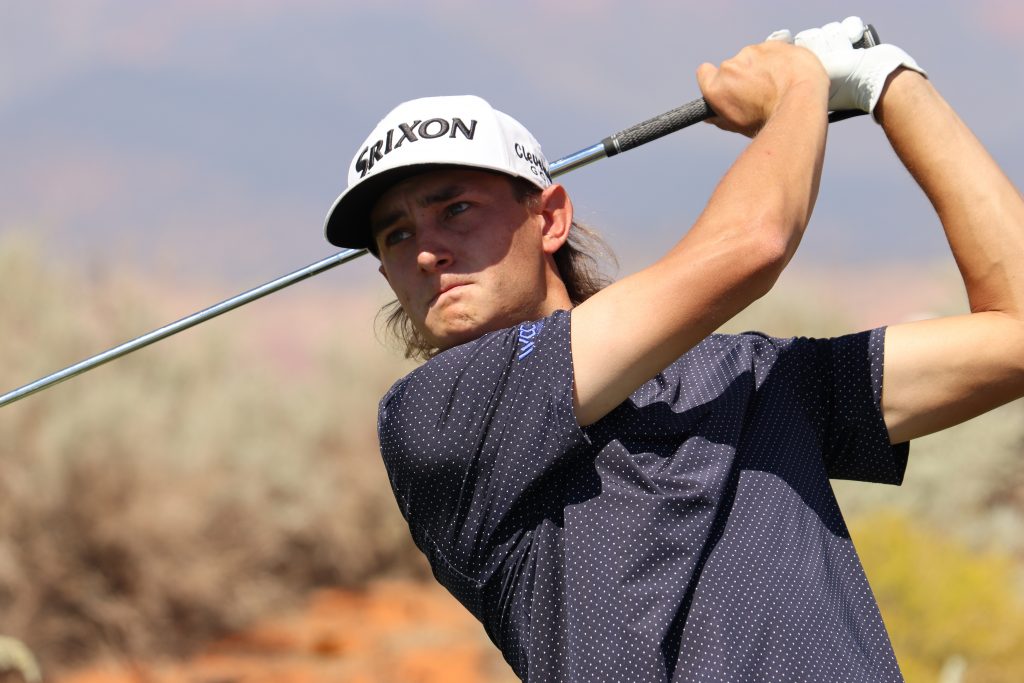 He once was the cream of the crop, the king of the mountain, the alpha male in the BYU Cougar den. Now he's like hundreds of professional golfers in search of a place to play. 
It's not that his game has changed. In fact, he will tell you it's better, seasoned by a little more than a year on the road of pro golf experience. But since he blitzed the field at the 2020 Utah Open, winning by seven strokes at Provo's Riverside Country Club, the home course of his BYU playing days, Kuest has found that in professional golf, at its highest levels, everyone is good. 
At BYU Kuest racked up 10 wins, nearly 30 top 20 performances, a stroke average of 71, recorded two rounds of 61 in a collegiate career that was cut short by a world pandemic. 
Since then the reality of what waited for him has sunk in. In a half dozen sponsor exemption starts on the PGA TOUR Kuest missed the cut, in all of them. This season, with another half dozen or so starts on The Challenge Tour, the European Tour's minor league, he fared better but not well enough to earn playing status for the coming season. 
"It was a great experience," Kuest said. "It's unfortunate I didn't play well enough but knowing what that is and what it's like, it keeps you hungry and makes you want to get out there a little quicker."
CLICK HERE to read the complete Fairways Photo Journal feature by Randy Dodson: