News
Check out what has been happening in Utah Golf.
A Mix of New and Old at the Utah Senior State Amateur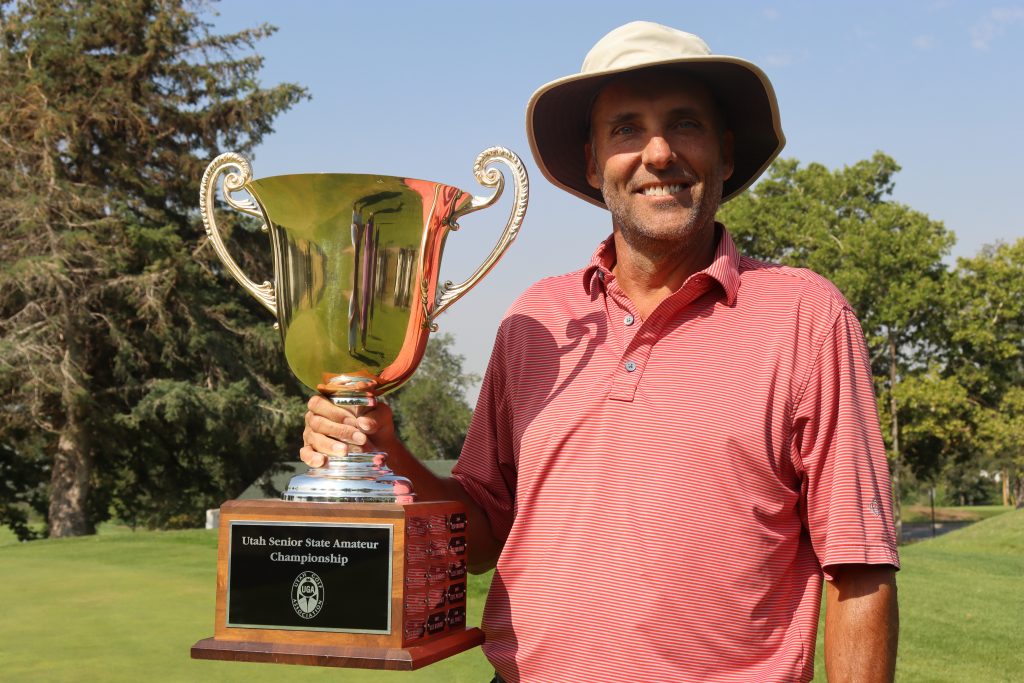 Brigham Gibbs adds a second Senior State Amateur title while Larry Beach adds his name to the UGA champions list. 
By Kurt Kragthorpe
For all of his success in Utah golf this year, Brigham Gibbs spent part of this week thinking about how he should be playing in the U.S. Senior Amateur at the Country Club of Detroit. His biggest regret of an otherwise remarkable season is having failed to advance from a qualifying event at his home course, The Country Club of Salt Lake City.
Yet as he stood on the No. 17 green of Bonneville Golf Course, holding the Utah State Senior Amateur trophy Thursday, some childhood memories hit him. His voice caught as he remembered his early years in the game, right there at Bonneville.
Not being in Michigan felt like less of a missed opportunity, at that moment.
Gibbs' 3-and-1 victory over Craig Wilson made him a two-time winner of the Senior Amateur, and meant that he had joined Wilson as the only golfers to win that event and the Senior Stroke Play Championship in the same year. He liked that feeling. "Hey, I just matched ya," Gibbs yelled to Wilson, interrupting his own champion's interview.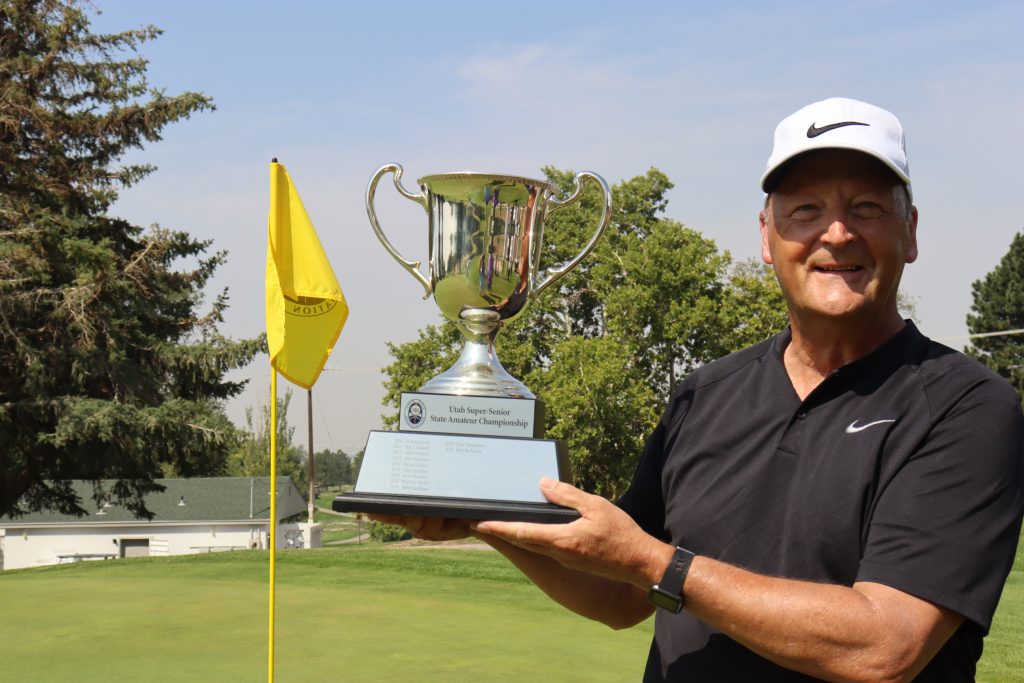 In contrast to Gibbs, Larry Beech is a new name in UGA championships. The South Ogden resident made a remarkable run to the title as the No. 16 seed in the Super Senior (65-over) bracket, including a quarterfinal win over defending champion Rob Bachman, his former Weber State golf teammate.
Beech topped Richard Dibblee 2 and 1 in the final match, completing a week that started when he tied for 14th place with an 81 in stroke play and then knocked off the No. 1 seed, John Jones.
Read Kurt Kragthorpe's complete Utah Senior State Amateur recap feature in Fairways Photo Journal CLICK HERE: https://tinyurl.com/39xcu3ju
Full Results: https://www.golfgenius.com/pages/3176404