News
Check out what has been happening in Utah Golf.
Siegfried and Jensen Utah Open Final Round: A perfect shot hands the winner's check to Colorado pro Derek Fribbs at the 95-year-old Utah Open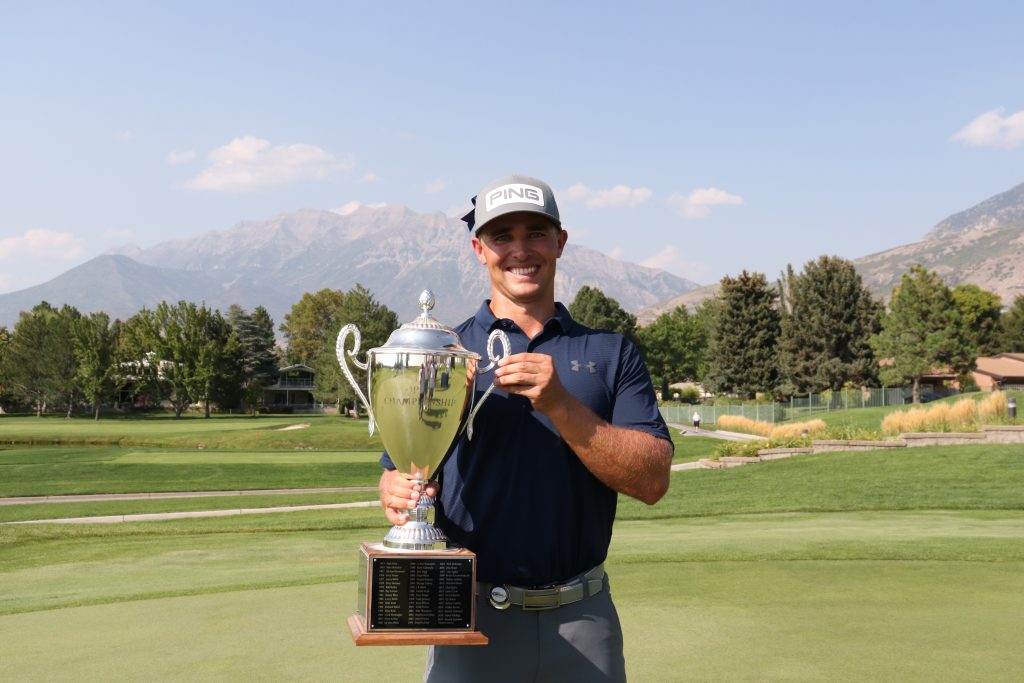 A perfect shot delivers the winner's check to Colorado pro Derek Fribbs at the 95-year-old Utah Open
By Kurt Kragthorpe
One swing with a 7-iron Sunday afternoon radically altered Derek Fribbs' story of the 2021 golf season.
Internet search engines may forever distinguish himself as the witness of a fight in his threesome in the middle of a golf course in Kansas in June, but Fribbs created his own lasting impression of the year with a double eagle on Riverside Country Club's 15th hole. The shot from 215 yards completed his 4-3-2 sequence (par is 5-4-5) in the northwest corner of the property and powered the Colorado pro to a victory in the Siegfried & Jensen Utah Open.
"Just hit a perfect shot," Fribbs said.
Fribbs posted 66-63-64 for a total of 23 under par, three shots better than Idaho pro T.K. Kim, earning a $20,000 check and a nice 31st birthday (Monday) present for himself a year that otherwise was memorable for the wrong reasons.
"At least, I'm the good guy in the story," he said good-naturedly, when the fight during a Korn Ferry Tour qualifying event came up during the winner's news conference. "I wasn't beat up or arrested."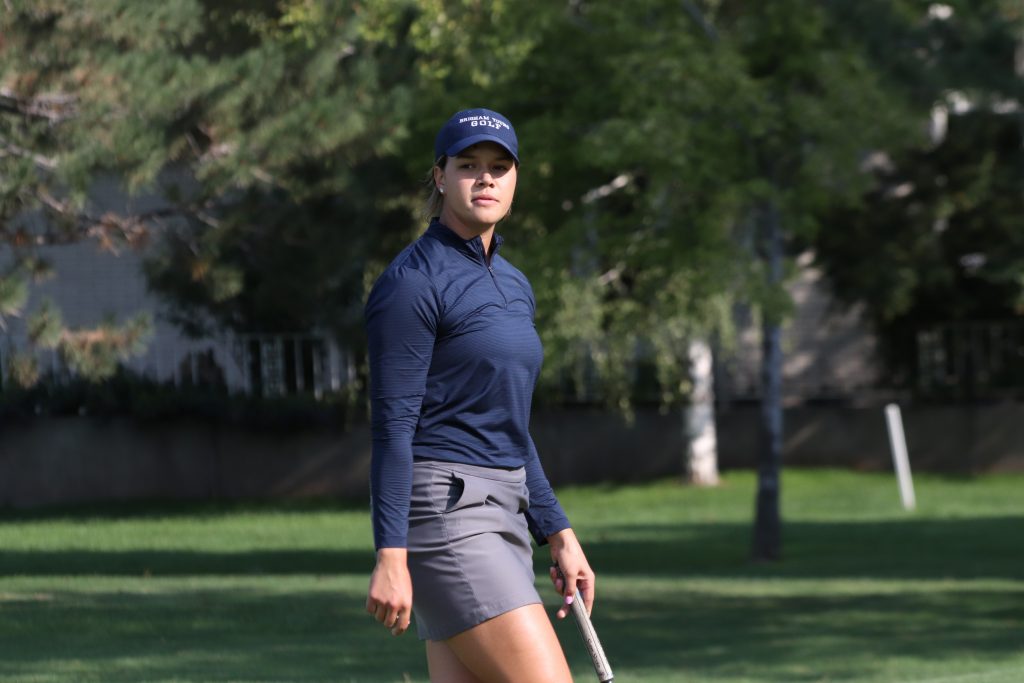 The double eagle will have its own place in Utah pro golf lore as a highlight of a weekend when BYU golfer Kerstin Fotu of Alpine became the first woman to play the final round of the Utah Open, an event first staged in 1926.
Read the complete Utah Open final round recap feature written by Kurt Kragthorpe CLICK HERE: https://tinyurl.com/2rc6r2xt