News
Check out what has been happening in Utah Golf.
Utah Open Second Round History for Kerstin Fotu
by Kurt Kragthorpe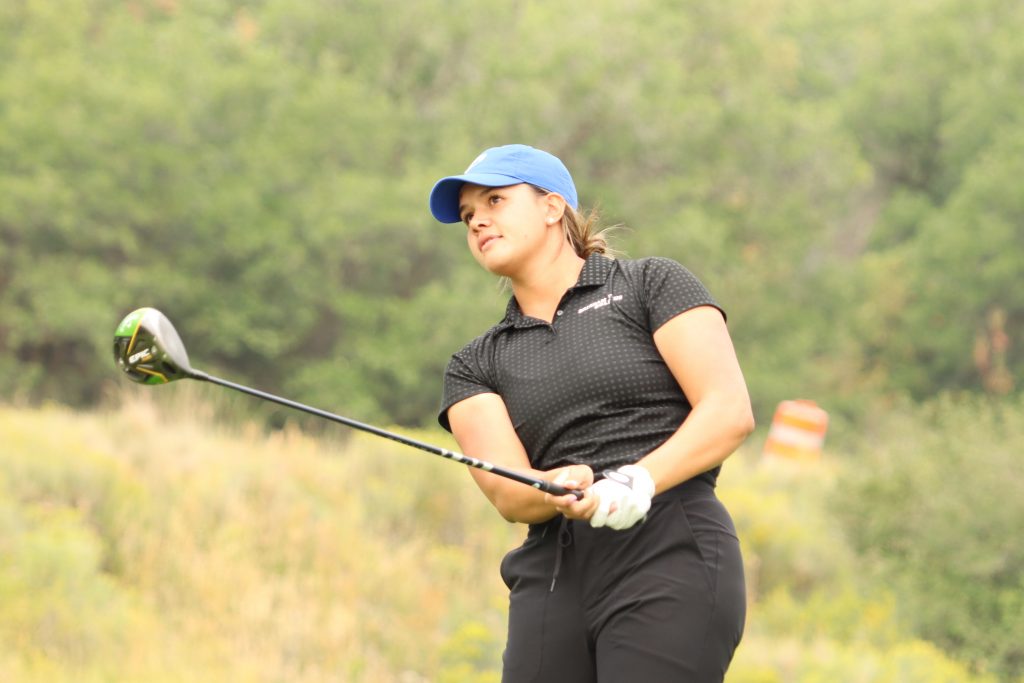 When administrators of the Utah Section PGA and title sponsor Siegfried & Jensen created the Utah Women's Open in 2017, they made sure to offer the winner an exemption into the historic Utah Open.
That was a nice gesture, but could they really have seen this coming?
The champion of the fifth Utah Women's Open will make her own history Sunday, becoming the first woman to play in the final round of the Utah Open.
Kerstin Fotu, a BYU golfer from Lone Peak High School, advanced after posting 70-73 at Riverside Country Club and enduring a long afternoon to see whether or not her 1-under-par total would make the 36-hole cut Saturday. Somewhat surprisingly, the cut line never moved as the afternoon wave of players concluded the round.
And the bogey on the par-5 No. 15 that otherwise may have haunted Fotu became only a minor inconvenience on the way to another big moment in her golf career. The 2019 Women's State Amateur champion will tee off at 8:01 a.m. Sunday in a twosome with Elijah Turner, another BYU golfer from Lone Peak.
The leaders will play in a threesome at 11:30 a.m., as Matt Marshall of Scottsdale, Arizona, begins the day two shots ahead of Colorado pro Derek Fribbs and three up on Idaho pro T.K. Kim.
Read Kurt Kragthorpes Utah Open second round recap in this issue of Fairways Photo Journal: CLICK HERE: https://tinyurl.com/ztu5pb