News
Check out what has been happening in Utah Golf.
Comfortable Pairing
Daniels Summerhays was one shot off the lead after an opening round 63, at the Utah Open
By Kurt Kragthorpe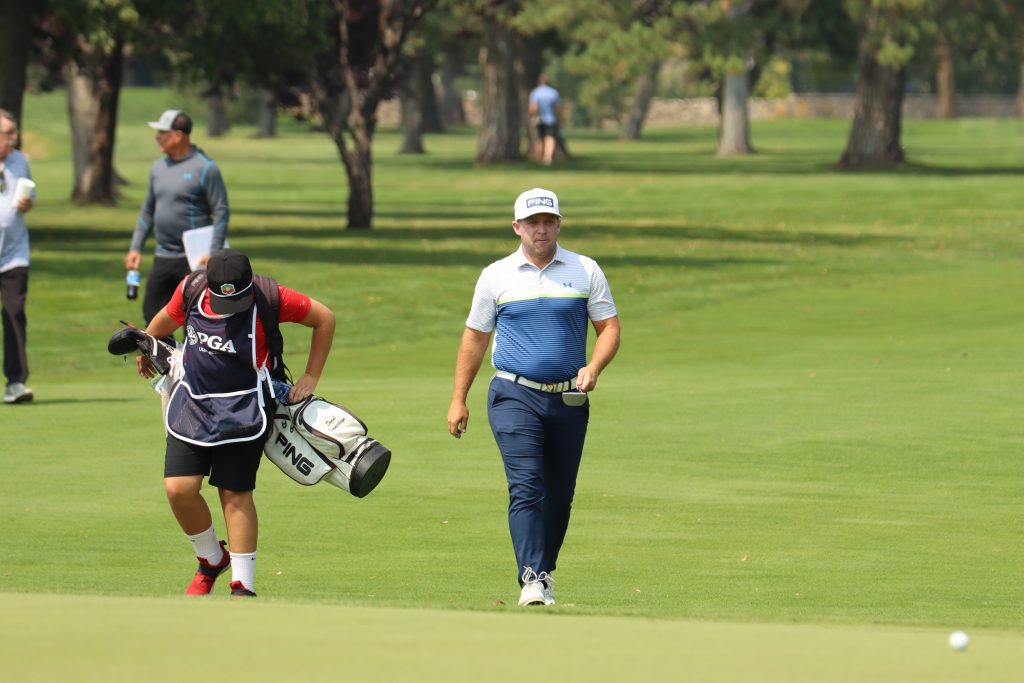 His father's golf ball struck the flagstick on Riverside Country Club's 18th green, and 13-year-old caddie Jack Summerhays believed the precise shot deserved a high-five.
Daniel Summerhays was not in any mood to celebrate, in that moment. The former PGA Tour player from Fruit Heights knew his wedge shot from the middle of the fairway deserved a better result than having his ball carom 15 feet from the hole. That's what he explained to his son, after failing to acknowledge the congratulatory gesture.
If not for hitting the stick, the ball was "legitimately, probably going to be 3 feet from the cup," Summerhays said.
That's a snapshot of how Summerhays settled for a 63 and a tie for second place in his Siegfried & Jensen Utah Open debut Friday. He birdied the first five holes and parred the last five holes, while getting to 9 under par in the middle of the back nine.
Read Fairways Photo Journal's Utah Open recap feature by Kurt Kragthorpe CLICK HERE: https://tinyurl.com/8rpshd3k