News
Check out what has been happening in Utah Golf.
A Familiar Champion: BYU's Lila Galea'i wins her third UGA championship trophy of the season at the Utah Women's Stroke Play
By Kurt Kragthorpe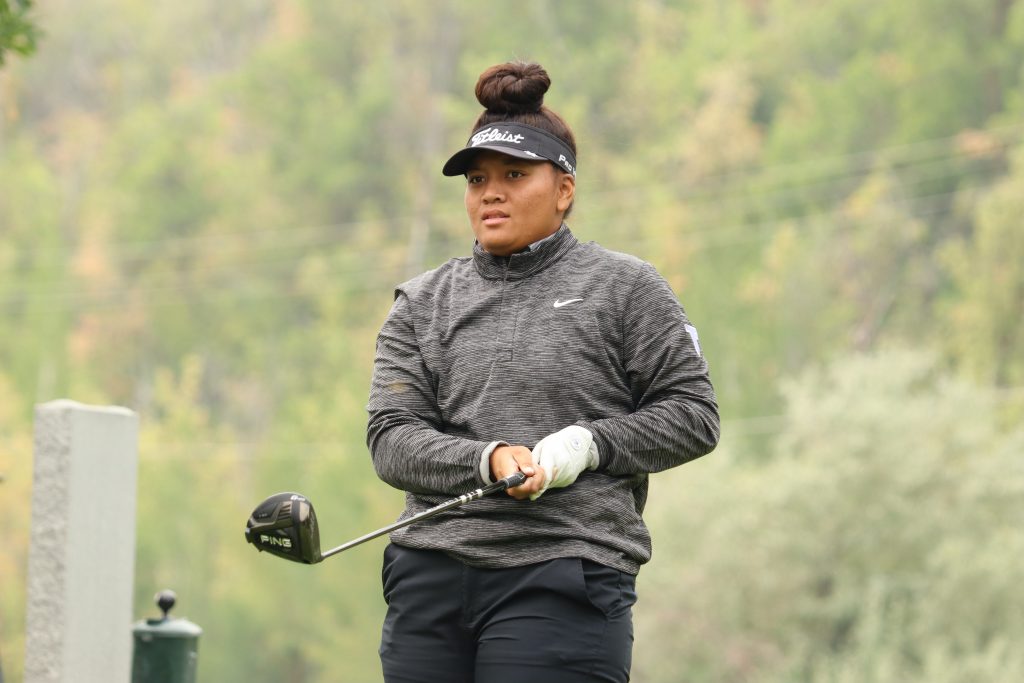 In match play, as the Women's State Amateur is conducted, Lila Galea'i would have been tied with BYU teammate Kerstin Fotu as they stood on the No. 17 tee Tuesday.
In the Utah Women's Stroke Play Championship, Galeai held a one-stroke lead at Wasatch Mountain Golf Course. In any case, just as she did repeatedly last month at Oakridge Country Club, Galea'i came through at a pivotal moment. Two excellent shots resulted in a two-putt birdie on the par-5 hole, extended her lead and paved the way to a third Utah Golf Association trophy this summer.
The 18-year-old Galea'i, who graduated from Lehi High School in December and joined BYU's team for the spring season, won the Utah Women's Four-Ball Championship with Kareen Larson in June. She claimed the Women's State Am trophy in July by winning five matches, including a first-round defeat of Fotu.
Galea'i shot 67-69 for an 8-under-par total on the Lake Course in Midway, winning by two strokes.
CLICK HERE for Fairways Media's Photo Journal feature written by Kurt Kragthorpe: https://tinyurl.com/4a7yehtz