News
Check out what has been happening in Utah Golf.
A Home Course Win for Kerstin Fotu
By Kurt Kragthorpe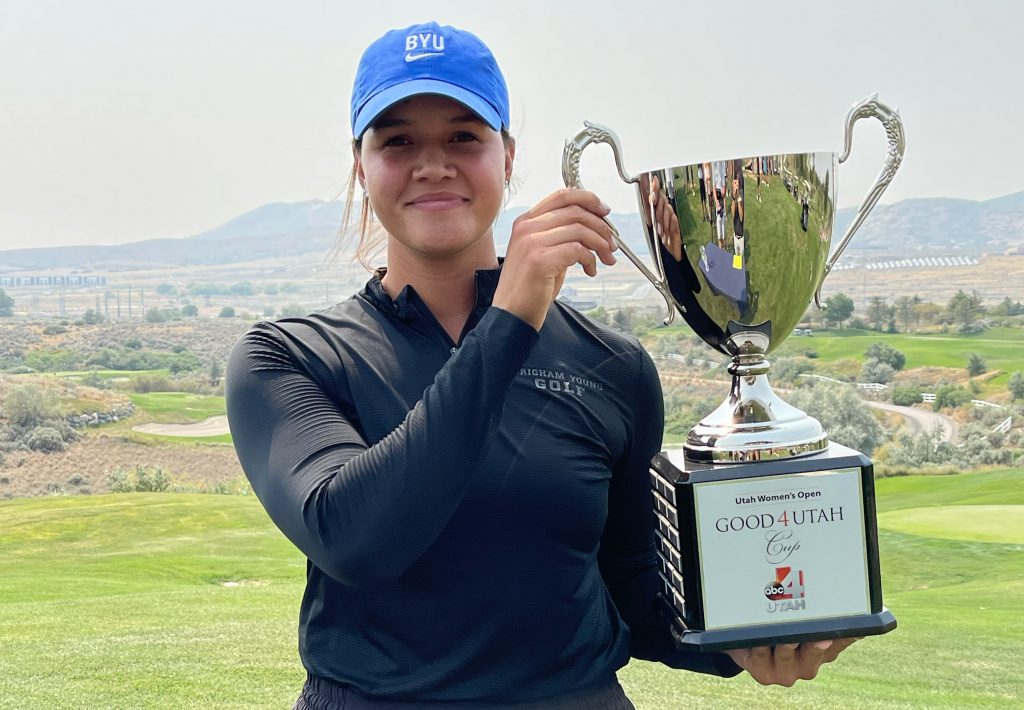 BYU golfer Kerstin Fotu hardly played like a former champion in this summer's Women's State Amateur, barely advancing to match play after posting an 83 and then losing convincingly to teammate Lila Galeai in the first round in Farmington.
Fotu's performance in the fifth annual Siegfried & Jensen Utah Women's Open was an entirely different story. She became the third collegiate winner in a row, covering the event's Thanksgiving Point Golf Club era. Fotu overtook California pro Gabrielle Gibson on the back nine Tuesday, posting 69-68 for a 7-under-par total and a one-stroke victory.
Gibson, a former University of Wyoming golfer, earned $1,500 as the low pro. Bingham High School graduate Tess Blair, a Sacramento State golfer, birdied Nos. 16 and 17 to finish third, another shot back. Haley Sturgeon, a pro from Bountiful, tied for fourth with Juli Erekson, the Utah Valley University women's golf coach and a sister of Thanksgiving Point director of golf Tele Wightman. Galeai, the State Am winner, finished sixth.
Fotu quickly overcame her State Am showing by going to California and shooting a 66 to qualify for the U.S. Women's Amateur. She failed to reach match play at Westchester Country Club in New York (where Blair won a first-round match), but Fotu looked good at Thanksgiving Point, the course she primarily grew up playing.
Read Kurt Kragthorpe's complete Utah Women's Open story on Fairways Photo Journal. 
Click Here: https://tinyurl.com/392zcykw