News
Check out what has been happening in Utah Golf.
Making Memories at the Utah Championship
By Kurt Kragthorpe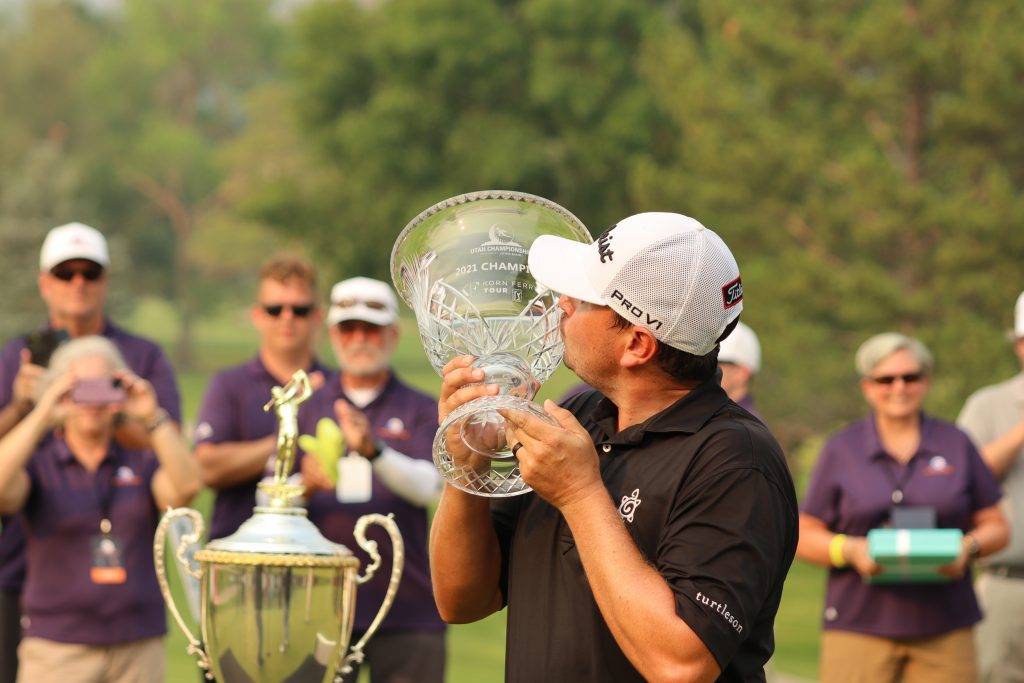 After opening the Utah Championship with a 63, Joshua Creel needed no prompting to discuss his Oakridge Country Club history.
"I've got some pretty good memories here; just one bad one that I think about daily," he said.
As of Sunday evening, his recollection of that playoff defeat two years ago remained vivid, but it will be replaced by what unfolded on the same No. 18 green where he once missed a great opportunity to win the Korn Ferry Tour event presented by Zions Bank. Creel's 30-foot birdie putt clinched his two-stroke victory over three players, earned him $108,000 and fulfilled everything he could have hoped for when he spoke after Thursday's first round.
Creel promised to "enjoy the week, enjoy the walk and see where we end up."
The answer to that mystery was a closing 64, good for a 24-under-par total over four rounds and his first tour title. And now life gets even more interesting – not only for Creel, but for runners-up Taylor Montgomery, Peter Uihlein and Hayden Buckley, who tied the course record with a 61.
The irony of Sunday's outcome on a muggy, smoky afternoon is that those other guys still have better chances than Creel to advance to the PGA Tour's 2021-22 schedule that starts in September. The top 25 players in the Korn Ferry Tour standings will graduate next Sunday after the stop in Omaha, Neb.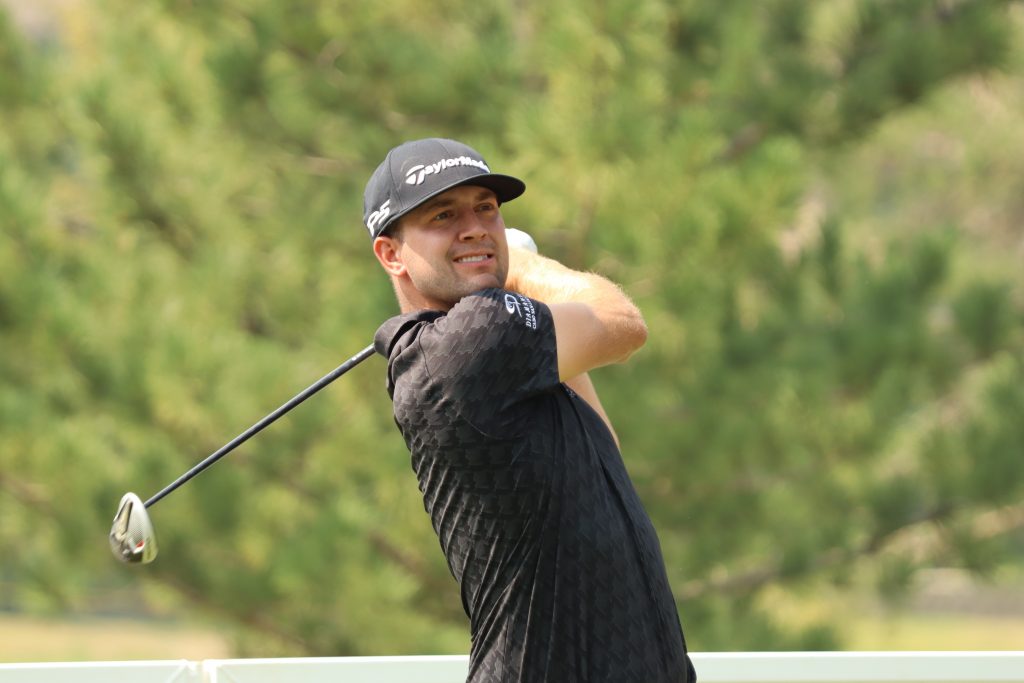 Montgomery's eagle-par-birdie-birdie finish was vital to him, while hurting the others. The former UNLV golfer is now ranked No. 24. Uihlein is No. 25, Buckley is No. 31 and Creel is No. 32.
The tour's pandemic-altered, expanded 2020-21 schedule includes so many tournaments (43) that any one victory is essentially devalued, compared with past years. Yet nobody who witnessed Creel's series of fist pumps after his putt on No. 18 would have that impression.
Creel, who grew up in Cheyenne, Wyo., believed he could win at this level, and here was the proof. "You always think you're good enough, but you don't know until you know," he said, "and now I know."
He almost produced that evidence in July 2019 at Oakridge, but he barely missed an 8-foot birdie putt on No. 18 (No. 9 for members) that could have ended the playoff with Kris Ventura. They each parred No. 18 again, then played No. 10, where Creel's poor drive led to a losing bogey.
He recalled making the 600-yard walk back from the green to the clubhouse, with "a feeling that you don't really want ever," Creel said, "so I was determined to not feel that way again."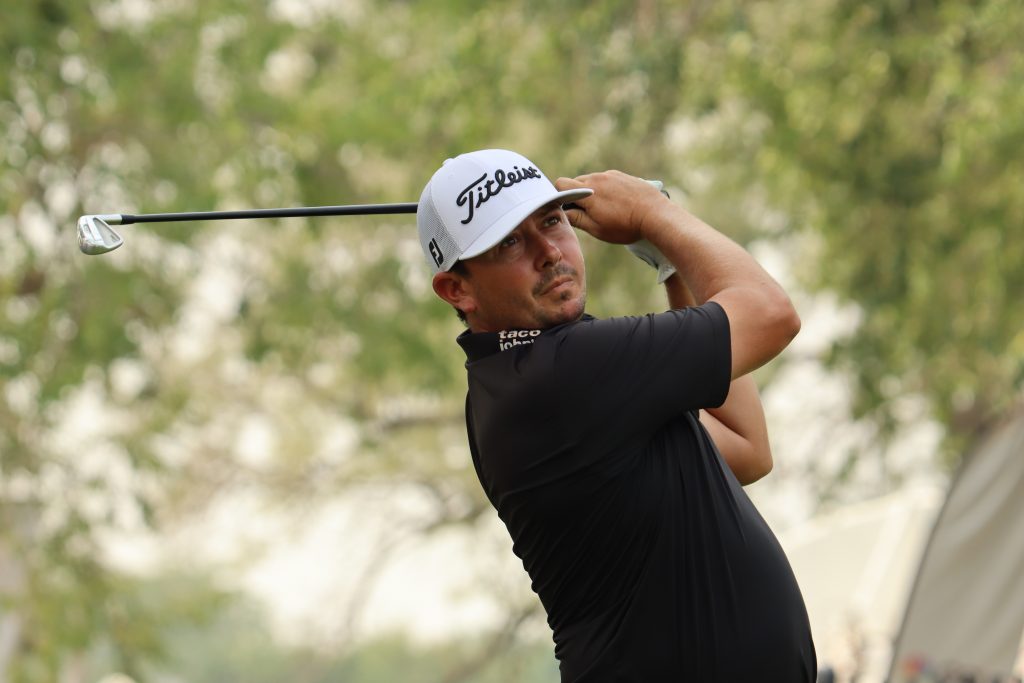 He was convinced that he needed to birdie No. 18 just to assure himself of another playoff. That's because Uihlein, playing behind him in the last twosome, was one stroke back. Uihlein failed to birdie No. 17, though, so Creel's birdie became the clincher.
Montgomery added to his Utah success that included consecutive victories in the Sand Hollow Open as a mini-tour player in 2018 and '19, worth a combined $38,000. He had started the final round in a tie for the lead with Uihlein, who certainly left some Oakridge regulars feeling better about themselves.
Their usual starting hole is played as No. 10 in the Utah Championship. Uihlein pulled his drive out of bounds to the left and double-bogeyed the hole Saturday. With that scar tissue, he knocked Sunday's tee shot about 40 yards right of the fairway and made a bogey. How many club members have done that on the weekend?
Buckley got to 22 under by making five birdies and an eagle on the last eight holes. Creel overtook him with birdies on Nos. 11, 13, 15 and 18, where his lasting impression now is much different than it used to be.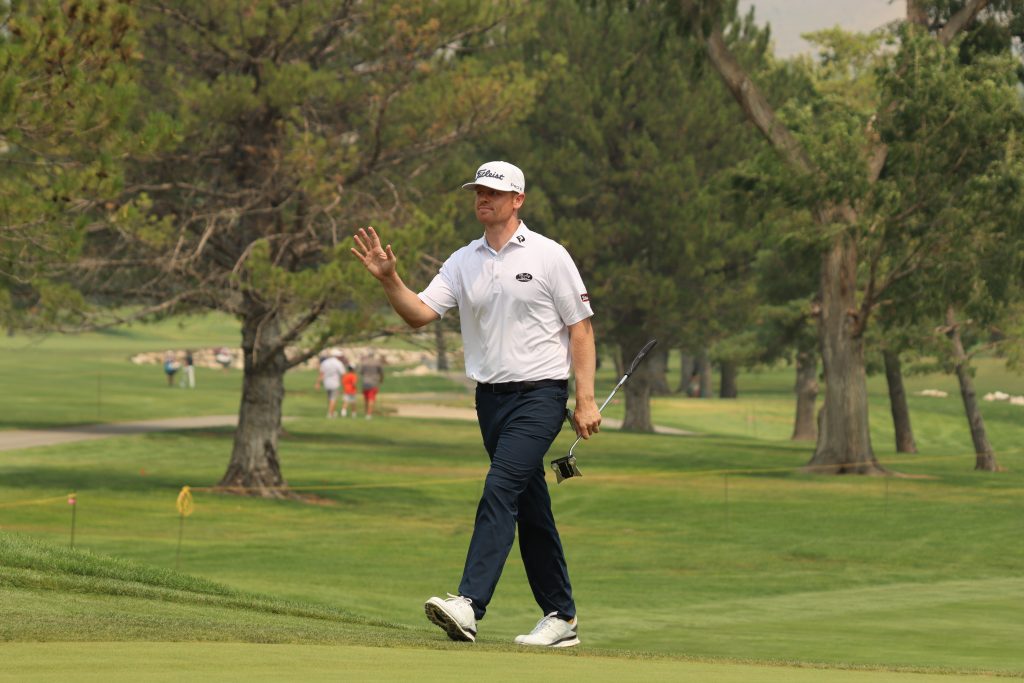 Meanwhile, former BYU golfer Patrick Fishburn wished only that he could have done more with his last two rounds at Oakridge. His 68-65 finish moved him into a tie for 35th place at 14 under par, while boosting him only one spot to No. 81 in the season standings. To move into the top 75 and qualify for the Korn Ferry Tour Finals, he'll need a spectacular performance this week in Omaha, Neb.
Otherwise, he would have conditional KFT status in 2022, with the opportunity to gain more access via this fall's qualifying tournament. "Hopefully, it doesn't end up that way," he said.
Fishburn's home-state appearance turned into a snapshot of his extended rookie season. He delivered some epic drives that made Oakridge play extremely short for him, but he couldn't capitalize often enough and "left a lot of shots out there," he said.
Even his bogey-free final round could have been better. His search for an answer on the greens led him to carry two putters Sunday, instead of a 3-wood. He needed that club on the par-4 No. 16 (No. 7 for Oakridge members), where his drive went all the way into the pond just short of the green. He salvaged a par, even with a penalty stroke. Fishburn also just missed a birdie putt on No. 17 and never made an eagle all week, among 12 opportunities on the par-5s.
Yet he had to like the way he performed Sunday, with a mentality of "just trying to birdie every hole," he said. "That's when I play my best golf."