News
Check out what has been happening in Utah Golf.
Former State Amateur and Utah Open champ Fishburn, "Not far off."
By Kurt Kragthorpe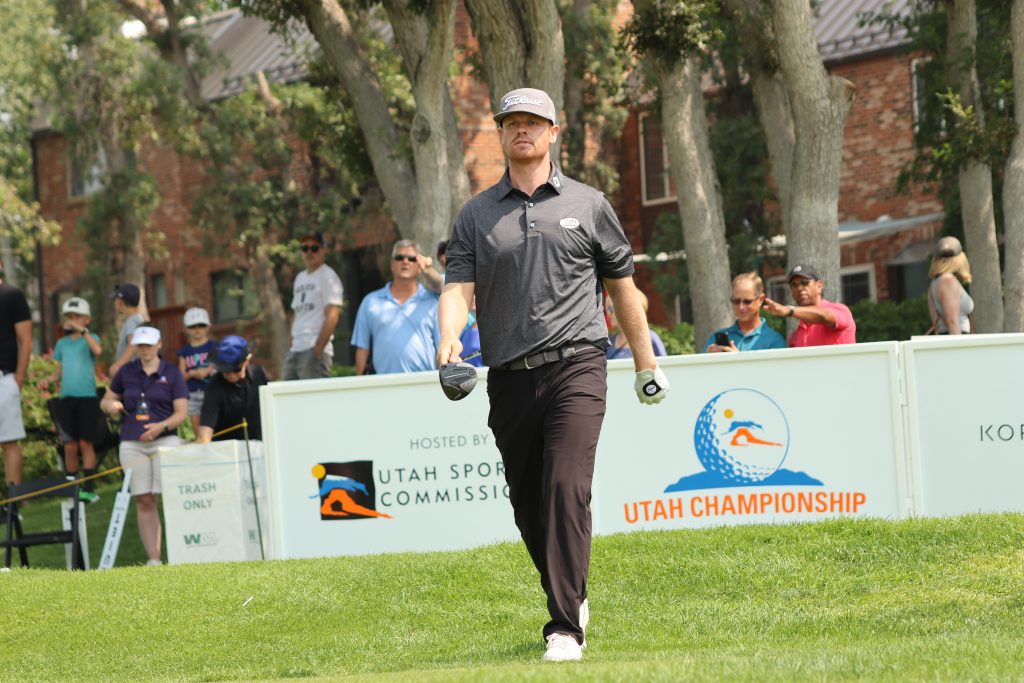 The way long-hitting Patrick Fishburn plays Oakridge Country Club, he makes a 68 look like an even-par round.
That's the score he shot in Saturday's third round of the Korn Ferry Tour's Utah Championship, and it didn't do all that much for him. Having barely made the 36-hole cut, he started the day in a tie for 56th place and ended up tied for 55th at 8 under par for the tournament.
Other than Oakridge's three par-5s, where he made rather routine birdies, Fishburn posted two birdies and two bogeys. Each bogey followed a birdie, as he was unable to sustain any momentum in hopes of turning an acceptable round into a great one.
After another day of mostly missed opportunities, the former BYU golfer from Ogden said, "It seems like I hit some really good drives that I didn't capitalize on. … That's kind of how the year's been."
Fishburn launched some epic drives that obviously helped him on the par-5s. He also converted a big drive into a birdie on the par-4, a hole that plays as the par-5 No. 1 for Oakridge members. Yet he could have done more with drives that got him close to the greens on two par-4s, Nos. 13 and 17.
To Fishburn's credit, he saved some pars with good work around the greens. But he made one bogey from a greenside bunker on the par-3 No. 6 and another from the trees to the right of the No. 16 fairway.
Fishburn keeps saying his game is "not far off," but he's down to one last round to make a big impression in front of his fans. And then he'll have one more tournament to complete the regular season of his extended rookie year of 2020-21, next week in Omaha, Nebraska.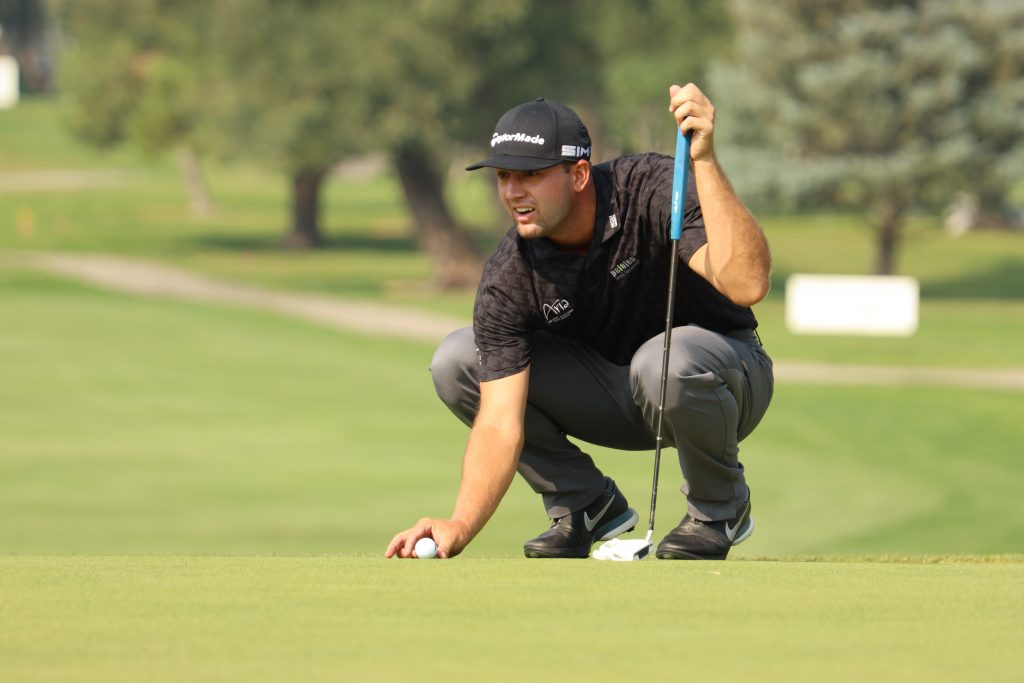 Fishburn will have another early starting time Sunday, when two-time Sand Hollow Open winner Taylor Montgomery and Peter Uihlein will start the final round in a tie for the lead at 18 under. Joshua Creel, who said he thinks daily about his playoff defeat in the 2019 Utah Championship, is one stroke behind.
Montgomery posted a 62 on Saturday, when making a 60-foot birdie putt on No. 18 would have given him a course-record 60. He ended up three-putting for a bogey, but managed to dismiss the ending as "just golf."
Montgomery added, "Sometimes you do some good stuff, sometimes you do some bad stuff."
That's exactly how Uihlein treated an out-of-bounds drive on the par-4 No. 10, where he tried to play a fade and the ball went straight left and into the driving range. "You just laugh it off," said Uihlein, who eagled the par-5 No. 15 and birdied the next two par-4s, Nos. 16 and 17.
After next week's event, the top 25 players in the standings will receive PGA Tour cards for the 2021-22 season that starts in September. So there's plenty at stake Sunday for Montgomery and Uihlein, who rank 29th and 30th. Just finishing solo second would do either of them a lot of good. Winning would be even better.