News
Check out what has been happening in Utah Golf.
Summerhays, Fishburn, Rasmussen tee off round one of Utah Championship.
By Kurt Kragthorpe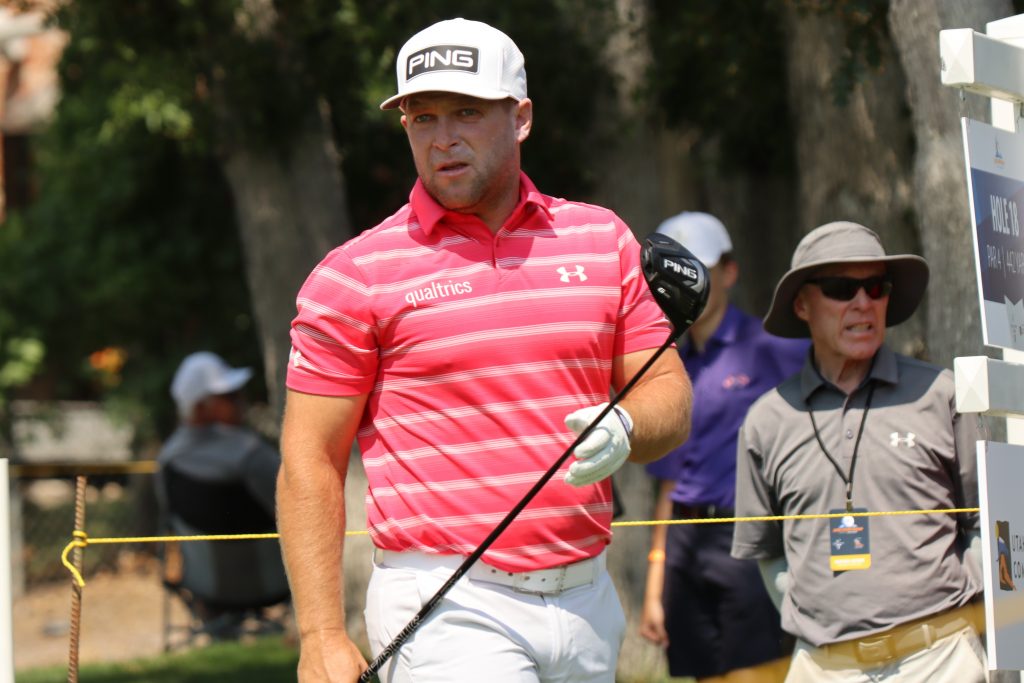 The short-game practice area that Daniel Summerhays designed is located almost directly across Shepard Lane from the No. 15 green, as Oakridge Country Club members play the course. The elaborate facility includes a comparable shot to the one Summerhays faced Thursday afternoon in the first round of the Korn Ferry Tour's Utah Championship.
Summerhays perfectly executed the flop shot from the thin rough behind the green of the par-3 hole (playing as No. 6 in the tournament). The ball landed softly on the fringe and trickled down the slope and into the hole for a birdie. Not that he regularly practices that shot across the street. "I typically don't like to put myself in that position," he said, smiling.
The bonus birdie, his sixth of the day, helped Summerhays salvage a 3-under-par 68, matching the score of tour rookie Patrick Fishburn, another BYU grad. They're tied for 43rd place, giving themselves a good chance of making Friday's 36-hole cut. Rhett Rasmussen, Fishburn's former Cougar teammate, is tied for 118th after posting a 71 with four birdies and four bogeys as a Monday qualifier.
Wyoming native Joshua Creel, who lost in a playoff in the 2019 Utah Championship, and Mark Blakefield are tied for the lead at 63.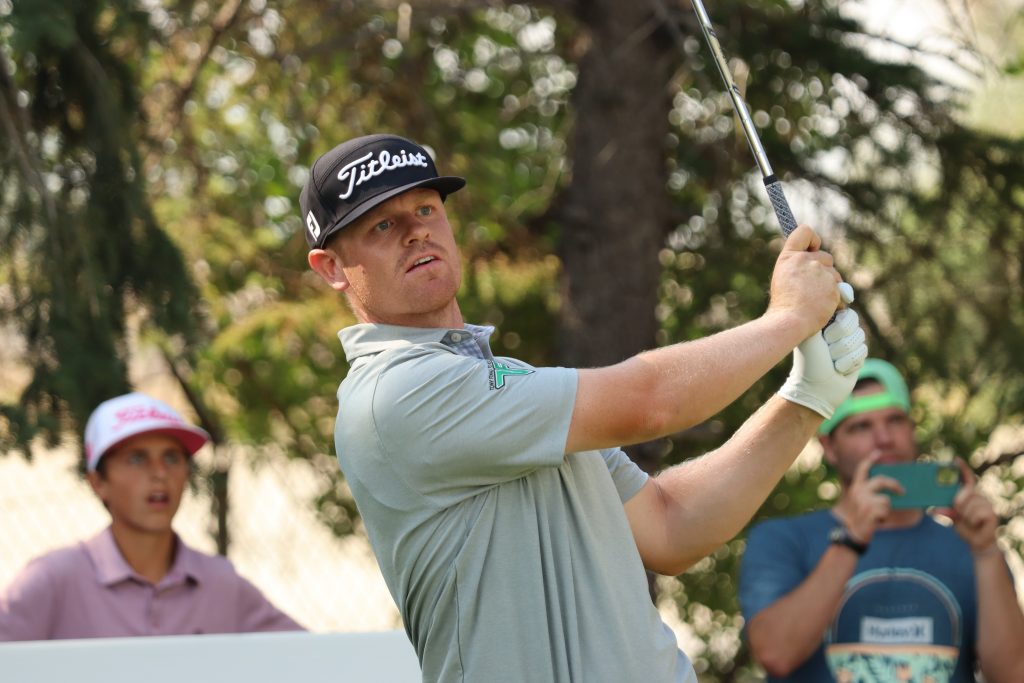 Fishburn has much more at stake this week than the other Utahns, considering he's trying to extend his season and potentially advance to the PGA Tour. He needs to do something extraordinary in Farmington or next week in Omaha, Nebraska, to move from No. 82 into the top 75 of the standings and qualify for the three-event Korn Ferry Tour finals.
He appeared to be on his way Thursday, making two birdies before the sun appeared over the mountains that frame Oakridge. Like Summerhays, he started on No. 10. A birdie putt on the par-3 No. 11 and a tricky chip-in on the par-4 No. 12 got him going nicely. But then he three-putted for a bogey on No. 14 and lipped out a 5-foot birdie attempt on the par-5 No. 15.
Fishburn bounced back with a birdie on the par-4 No. 16 and two-putted for birdies on the two par-5s of his second nine. Yet he never really regained his early momentum, with some missed opportunities that stemmed from imprecise wedge shots.
"I'm kind of a big momentum guy," Fishburn said, lamenting how his round "got stuck in neutral."
Summerhays is making only his fifth tournament appearance since last summer. A surprising, if mildly disappointing, tie for second place after a Utah Championship playoff barely altered his intended career arc of retirement as a touring pro, as he spent the 2020-21 school year as a Davis High School teacher and golf coach. He's now redirecting his pursuits to private golf teaching, while playing occasionally.
Of course, he won't always have access to tournaments at this level, so he wants to take advantage of this opportunity. Recounting a conversation with his wife, Emily, Summerhays said, "How do I keep my expectations in check, but still try to compete? So I'm kind of walking that wire."
Summerhays' solution is to challenge himself to make six or seven birdies each round, allowing him to absorb mistakes that come with his "humanness" in comparison to the tour-tested field.
That was the case Thursday, when he "did some good things, did some dumb things," he summarized.
The sloppiness surfaced with a three-putt for a bogey on No. 12 and a double bogey on the par-4 No. 16. That "6" stemmed from a punch-out, followed by a poor wedge shot from an awkward stance in the sloping fairway.
Otherwise, he was satisfied with a 68 in the afternoon, when scores were considerably higher than in the morning.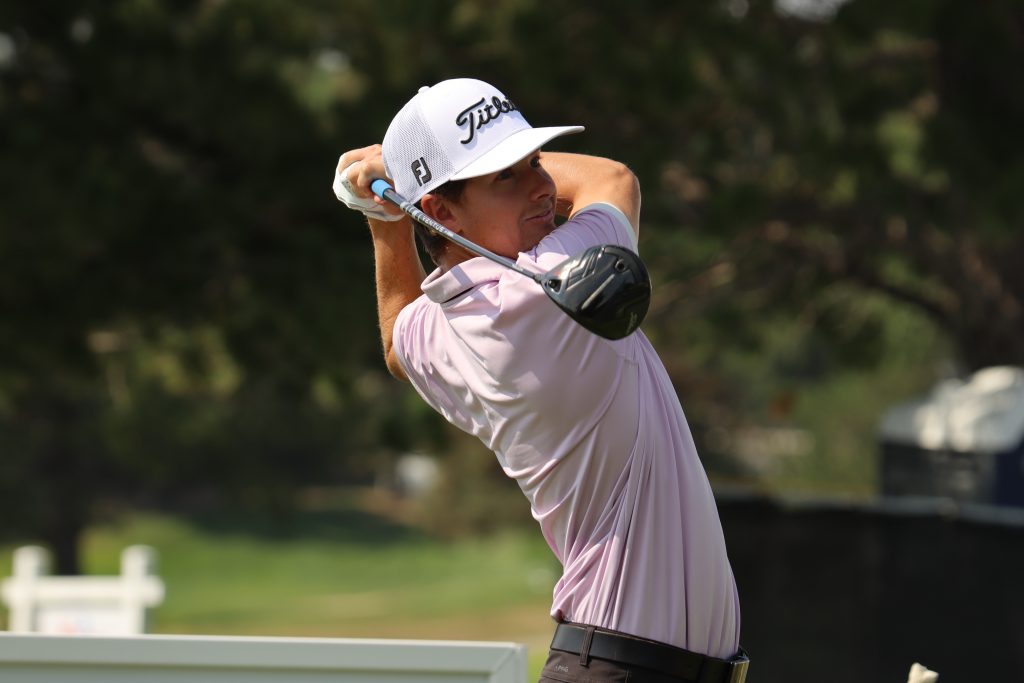 Summerhays (7:50 a.m.) and Rasmussen (9 a.m.) are in the morning wave Friday, while Fishburn tees off at 12:15 p.m.