News
Check out what has been happening in Utah Golf.
A Good Showing: Tess Blair
By Kurt Kragthorpe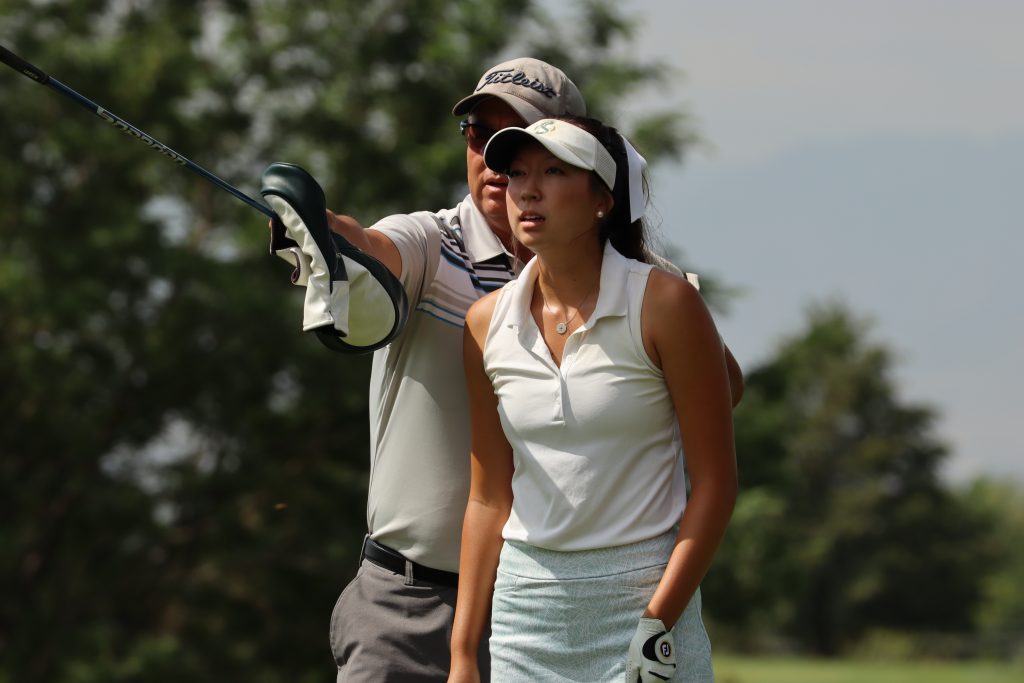 The last putt of the 2021 Mary Lou Baker Open spun violently out of the hole. Tess Blair, the playoff winner, and Whitney Banz were equally stunned.
Having her opponent miss a short par putt was not the way Blair wanted to win the Utah Golf Association event July 27 at Davis Park Golf Course. Yet she could take great satisfaction in having curled in a birdie putt on the same No. 18 green to force the playoff. She also remembered similarly lipping out a 3-foot putt of her own on the 19th hole of a semifinal match in the Women's State Amateur a month earlier at nearby Oakridge Country Club.
And last August at Eaglewood Golf Course, another venue in Davis County, the Sacramento State golfer from Bingham High School was the runner-up in the Utah Women's Stroke Play Championship. That defeat came in a playoff that lasted three holes, after she birdied No. 18 in regulation.
Add it all up, and Blair was happy to accept the trophy that her sister Sirene claimed three times in her amateur career. Tess Blair earned the 2020 UGA Women's Player of the Year award, but really wanted a tournament victory to show for another summer at home.
Read Kurt Kragthorpe's complete tournament recap story by Fairways Media Photo Journal here: https://tinyurl.com/59xc9vf5