News
Check out what has been happening in Utah Golf.
Utah State Amateur: Day 2 2007 State Amateur champ Nick Nelson earns medalist honors and No.1 seed in today's Match Play Round of 64 at Alpine Country Club
By Kurt Kragthorpe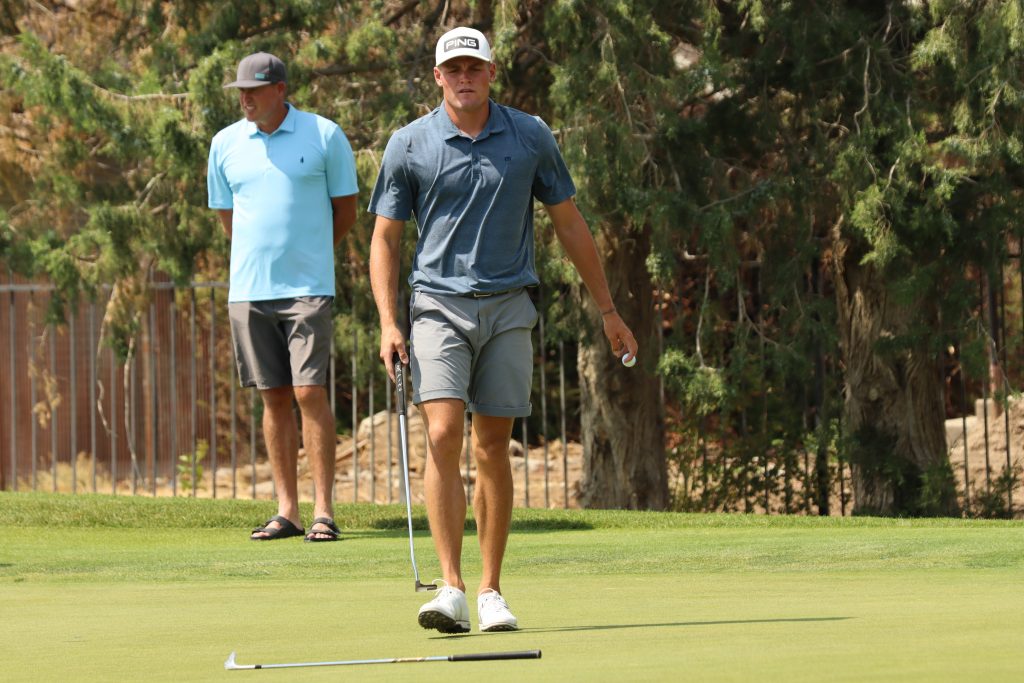 Nick Nelson, the medalist, might vote for himself as the biggest surprise of the stroke-play phase of the 123rd Utah State Amateur Championship. He's definitely on board with 6 under par holding up as the lowest 36-hole total being considered an unlikely development, after Nelson and Max Brenchley (photo) had posted that number in the opening round.
Yet the most shocking occurrence Tuesday had to be a 16-for-11 playoff that took only one hole to eliminate the exact number of golfers needed to complete the 64-player bracket for match play, which begins Wednesday at Alpine Country Club. Utah Golf Association officials joked among themselves about having staged an Administrators Hall of Fame-worthy performance, requiring just 43 minutes to complete a procedure that otherwise may have lasted until dark or possibly into Wednesday morning.
That's what five bogeys will do for you, to the lasting lament of the players who were ousted on Alpine's No. 1 green.
Read the complete Utah State Amateur Day 2 recap by Fairways Photo Journal here: