News
Check out what has been happening in Utah Golf.
Galea'i, Mulhall ready for this week's Girls' Junior
By Garrett Johnston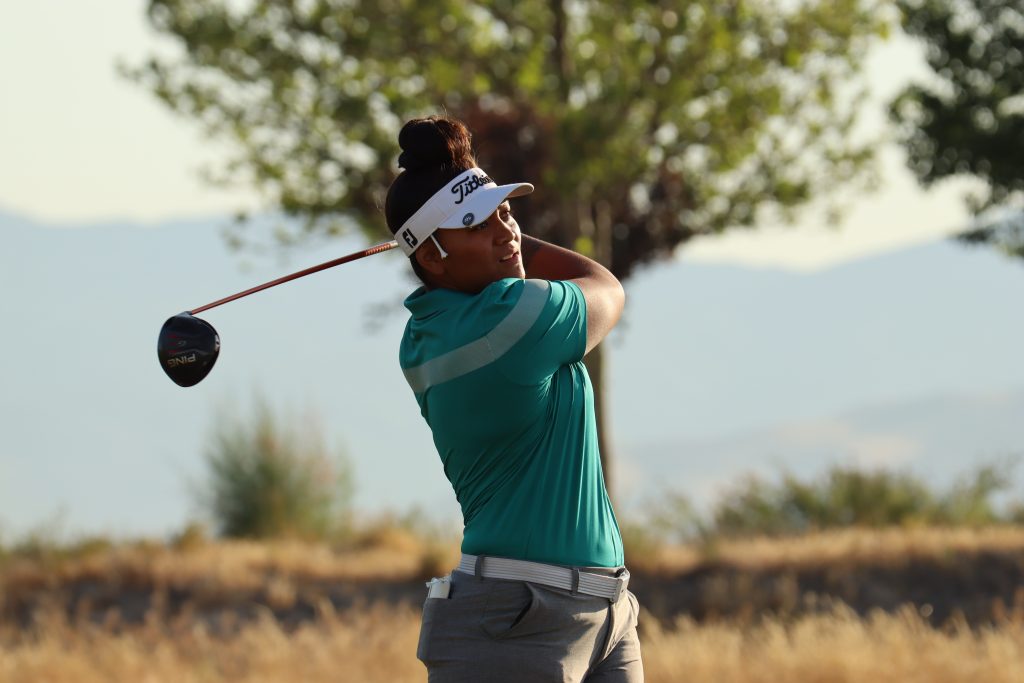 The U.S. Girls' Junior begins Monday at Columbia Country Club just outside of Washington, D.C. The club includes famous members such as former president Barack Obama as well as sports television icons Tony Kornheiser and Michael Wilbon.
Obama actually wrote all the contestants a letter to welcome them to the championship and even offered them some local course knowledge.
There are a couple players of specific interest to Utah golf fans out here this week. Utah Women's State Amateur champ Lila Galea'i is coming off her freshman year at BYU and can't wait to get this championship started.
"I think it's just a huge accomplishment for me. I had to work my butt off to get to this point, so hopefully it's just the beginning for me and I'm just excited to come out and compete against some of the best girls in golf," Galea'i said. "I saw a lot of girls out here this week hitting some good shots and so I'm just excited to see and just compete with everybody."
Galea'i is still beaming after winning her State Am title last month at Oakridge Country Club.
"It was amazing," Galea'i said. "In Utah there are some really great girls who come out and compete. It was just awesome to go out there and compete against them and win as well. I think it was overall a great experience and it was awesome to play with girls that I grew up with, even since we were really little. Girls like Berlin (Long), we'd grown up together and it was fun to play her in the Utah State Am in the finals so it was just a really good experience."
Galea'i said she's played against Long since age 10.
But this week she is ready and excited to take on this Girls' Junior and the course at Columbia CC.
"I think the biggest key is just putting the ball in the fairway in the right spots. Then especially approaching the greens. I need to be confident with where I'm choosing to hit my putts and approach shots. I need to know where all the right misses are too especially with the different tiers in the greens," Galea'i said.
She will go without a caddie this week.
Either way, her passion for this championship and desire to compete is palpable.
"I'm just super excited, the course is looking really good. I'm just excited to come out here and play and hopefully I can bring my A game," Galea'i said. "I got some good notes in for this practice round and I'm just excited to come out and play."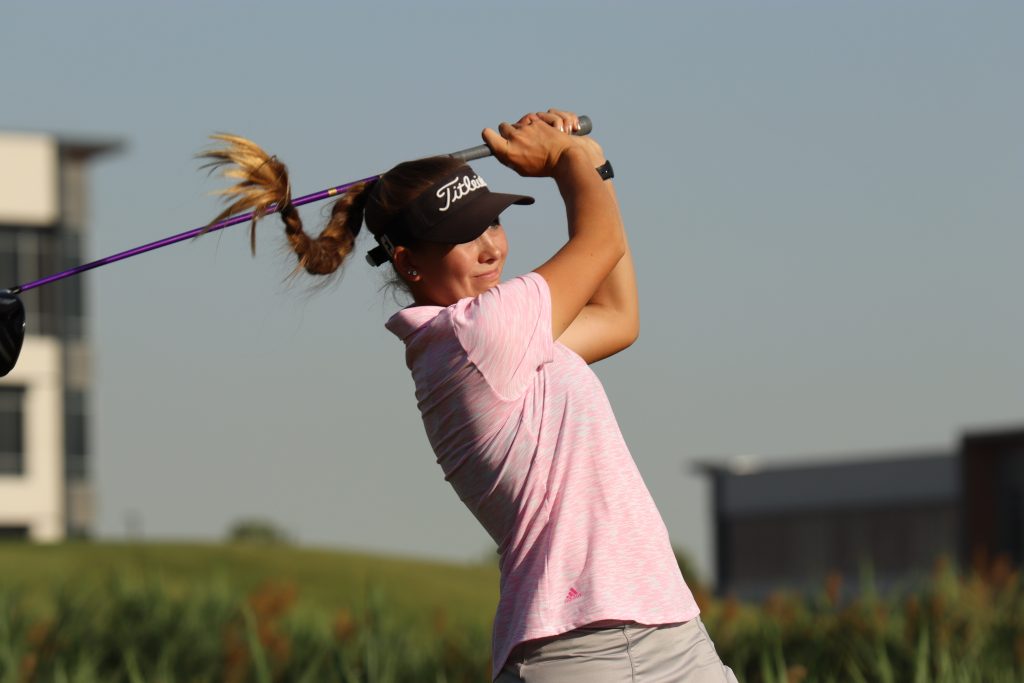 For Ali Mulhall, this is also her first Girls' Junior, and she is very much looking forward to stepping on that first tee tomorrow for the first two rounds of stroke play.
"Just to play the golf course and compete here is a dream come true, to make it to the Girls' Junior," Mulhall said. "Hopefully I'll go far but it's just an amazing experience to have. I've tried three times to get here and it's hard to qualify."
Mulhall's 12-year-old younger sister Molli will loop for her for the first time and is understandably ready for the opportunity.
"I'm excited for Ali, i think it will be a good experience for both of us. I really like the course, it's a little hilly to walk but I'll do it for Ali," Molli said.
And what's been her favorite part of caddying for Ali so far?
"I like that I get to boss her around," Molli laughed.
PGA Professional Chris Mulhall, is also out on property at Columbia CC this week and can't wait to see his kids inside the ropes doing what they love.
"It's a dream come true for me. It's super exciting to see what Ali does," Chris said. "Because she gets to share it with her sister, it helps get Molli prepare for when she's old enough to be playing in these Girls' Junior too, as she's a good player herself."
Ali appreciates the stage she is on this week.
"It's amazing, I'm just going to try to play it hole by hole and hopefully make the cut. But it's just an honor to be here," Ali said.
She's understandably forming a gameplan for the course.
"I can hit driver on most of the holes, so it's good. I hit my driver pretty far, the 2021 Drive, Chip and Putt national champion said. "I can get a short yardage in. Then I'm finding the most important thing is to stay below the hole," Ali said.
Galea'i was the medalist and Mulhall the first alternate at Utah's U.S. Girls' Junior Qualifier played earlier this summer at Stonebridge Golf Course.
President Obama told players in his welcome letter to keep the ball below the hole on thirteen. It seems to be a theme out here at Columbia.
Garrett Johnston has covered golf for twelve years. He hosts the Beyond the Clubhouse podcast, you can follow him on Twitter @JohnstonGarrett
Podcast link: Beyond the Clubhouse on Apple Podcasts
Photos by Fairways Media/Jesse Dodson